Description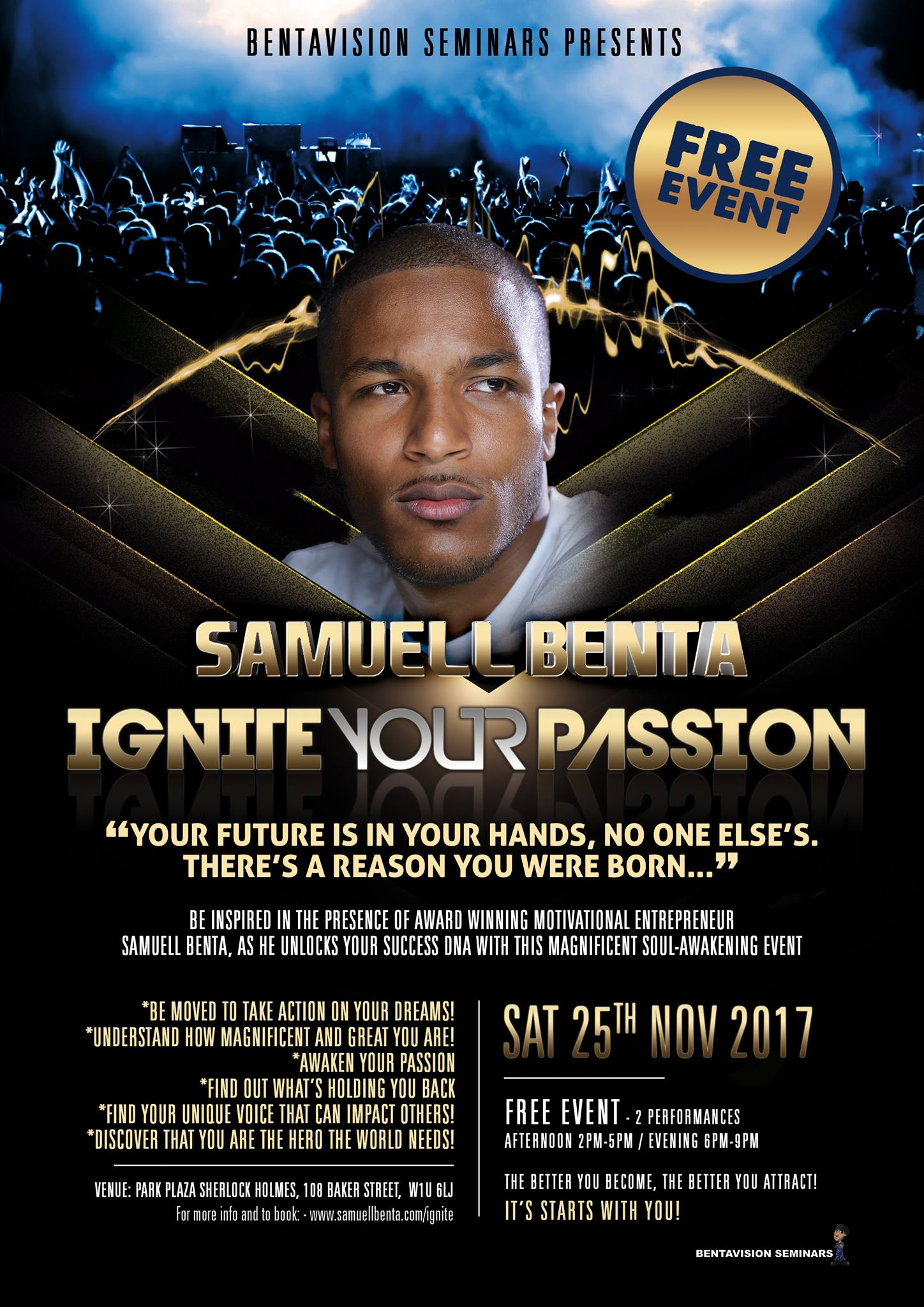 Is life slipping you by?
​
Are you fulfilling your potential?
​
Are you worth more than you are getting paid?
​
Are you fed up with life?
​

If you have answered 'YES' to any of these questions, then this is the event for YOU. By the end of this soul-energising event you will discover a part of you that you have never tapped into before. This particular part of you hasn't left from when you were born, but over the years it became inactive due to life stresses, commitments, worries and everyday life. In short you have spiritual DNA that is dormant!
​

Be inspired in the presence of Award-Winning Motivational Entrepreneur Samuell Benta, as he unlocks your success DNA with his magnificent soul-awakening event.
---
---
Life experiences can hit us hard and knock our confidence and self-esteem, leaving us feeling small and powerless in a world of many distractions. We tend to not believe that we can act upon any of our genius ideas and we get sucked into staying 'safe' in a job. What's the next stage?


We grow old and die and never achieve what we came to Earth to experience... Isn't this the majority of the world? Why are there only the 'few' people that make it in this world? Is it because we are cursed? No. It's because you don't know who you are. This event will awaken something in you that you never knew existed.
---


WARNING!!! ***To avoid any confusion***
This is a 3 hour event which is being performed TWICE on the day so you can choose between 2pm-5pm OR 6pm-9pm. When you book your ticket, you will be contacted and asked for your prefernece. Eventbrite does not allow for tickets to be done for each performance.