"IGNITE Your Life for WOMEN" Author Panel and Book Launch
Craving change?Wanting to surround yourself with positive go-getters? Join us for IGNITE YOUR LIFE for WOMEN Author Panel and Book Launch.
About this event
2 Authors from the book sharing how they overcame their greatest obstacles:
Astuti Martosudirdjo: Uplift! A journey from Burnout to Inner Peace
and
Deepanjali Sapkota: Life through the lens of unconditional love
From women to women, "Ignite Your Life for Women" book takes readers on epic journeys as 35 women describes their IGNITE moments that transformed their lives. They faced life crisis such as divorce, grave illnesses, financial ruins, grief, burnout, etc head on and rose. Their vivid and heartfelt account will inspire others to pursue their dreams and go after their greatest desires.
Each page motivates and encourages the reader to live their life to the fullest, focusing on areas of Personal Growth, Business/Finances, Health/Wellness, Relationships, Parenting and so much more.
Ignite Your Life is different from other books that you just read and put back on the shelf. This one will have readers up moving, doing and creating effective change in every area of their life. It is designed to offer tips and action steps individuals can implement immediately into their lives.
It is a Amazon's #1 BestSeller in the US, Canada, Australia and Germany (Kindle version)
FREE and Open to public - RSVP requested, link to register below.
Event includes:
2 Authors & lively discussion, including tips you can apply right away
Book signing (books are available for sale. Proceeds will go to charities in Indonesia and Nepal)
Apero and light snacks to be served.
Event will commence at 18:00. You're welcome to arrive starting at 17:30.
About the Authors:
Astuti Martosudirdjo left her Banking career in 2012 to set up her own business as an Executive Search Consultant, working on global assignments. In 2016, she evolved herself to become an Uplifting Life Catalyst: working with Change Makers and Risk Takers (like YOU!) all around the world to enjoy a healthier and more fulfilling relationship with THEMSELVES, so they can make bigger difference and create more impacts for more people. She experienced a burn out at the end of 2008 that truly changed her outlook about herself, her life and her career as she came back and thrive in a different way. She shares what she learnt in "Ignite Your Life for Women" compilation - a best seller in Amazon.
Astuti helps her Clients to align both their conscious and subconscious minds to work together in achieving their desired goals and desires. She trained as a Clinical Hypnotherapist with Marisa Peer (the creator of Rapid Transformational Therapy/RTT), a Coach (in The Coaching Academy UK) and an EFT & Matrix Reimprinting Practitioner with Karl Dawson.
Having lived in the UK, Indonesia, Thailand, US, Netherlands, and now in Switzerland, Astuti enjoys her ability to deeply connect with people of different cultural and professional backgrounds. She speaks English and Bahasa Indonesia fluently.
Deepanjali Sapkota loves and values Life!! She is blessed with a son and a loving family. Everyday she wakes up in awe to be alive, save millions of lives through The Global Fund for Malaria, TB and HIV AIDS, educate people about the heart language and helps people ways to learn the skills to be happy.
Passionate about self awareness, she introduced mindfulness at The Global Fund and is the creator and founder of Creativeness Festival, which brings an innovative mindfulness curriculum (which she created) to the children in her homeland Nepal.
Dancing and personal development is her favorite pastime - Certified Passion Test Facilitator, Neuro-Linguistic Programming (NLP) practitioner, Mindfulness for Children, Mindfulness at Workplace, Energy Healer, Emotional Competency Facilitator.
She is a Board member of Global Inner Fitness (World's First Self-Love GYM) https://www.globalinnerfitness.org/
Disclaimer:
We love sharing beautiful moments that happen and often take photos and/or videos at events and workshops. Your attendance constitutes implied consent to be captured and/or published by Uplift My Life Today's lens. If you are camera shy, please let our lovely photographer know accordingly.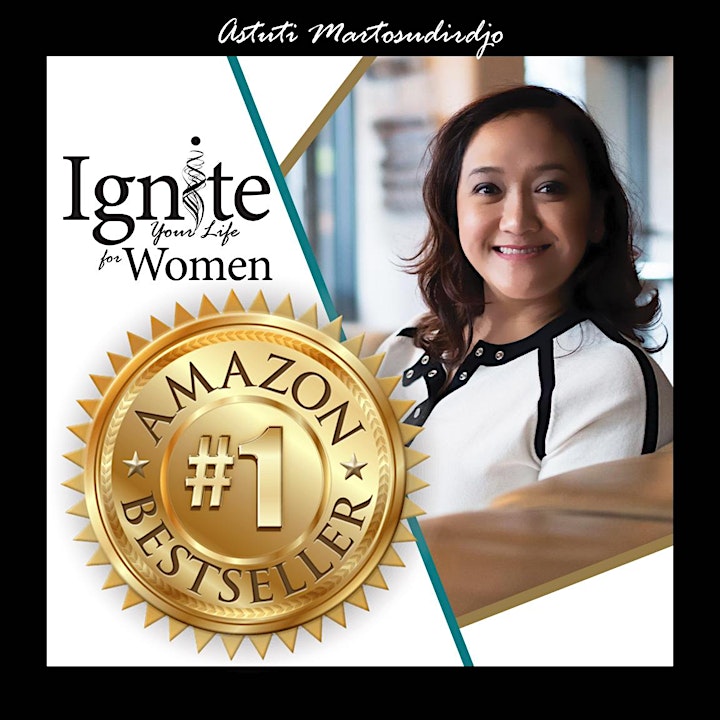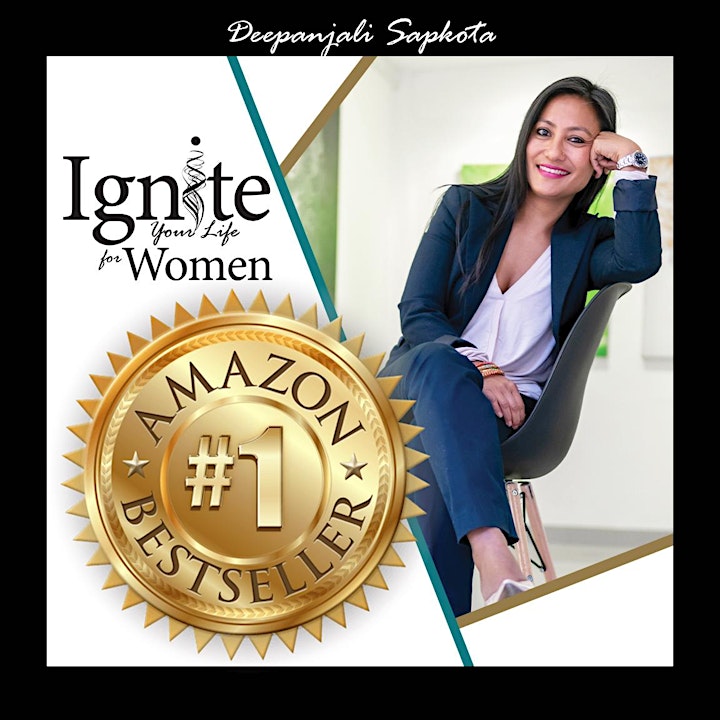 Organizer of "IGNITE Your Life for WOMEN" Author Panel and Book Launch