Event Information
Location
http://www.spreecast.com/events/ignite-your-feminine-light
Description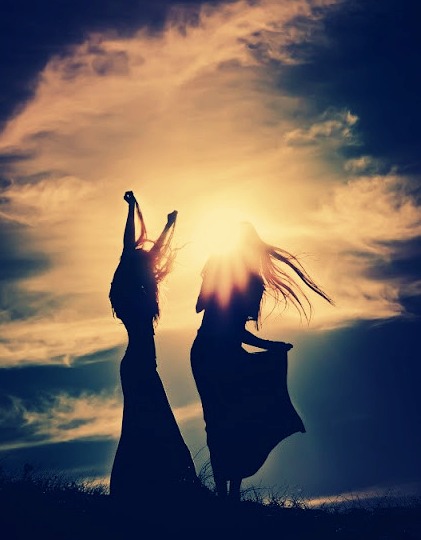 There is a specific magic of a woman. She is beyond earth. She is the cosmos kissing the earth's skin. She is a creative. She is powerful. She is sensitive. She is strong. She is fierce, and She is capable usually of more than she even knows.
In sisterhood she thrives. Join me for this special FREE event where I share tools to guide you to reconnect and ignite your powerful feminine light.
When we as women are connected to this light we are able to feel more confident, radiant, and powerful - leading lives that reflect our truth not our fears. I can't wait to share in this powerful conversation with you all.
Event includes:

Meditation with specific tools for you to implement

Inspiration to ignite your

inner light

Q+A
TWO GIVEAWAYS: There will be two special gifts! (You must be on the call live to win the prize):
1. A one hour Soul Dive Call with me via phone
2. A Love Bundle: candle, journal, and e-book The Care of Wounded Wings: A guide to Soar Through Life's Tough Times by Christine Gutierrez and Naia Maro
Click on the link above or here on day of event to watch live.
Spreecast Event will be recorded so if you can't make it live, sign-up and watch the recording afterwards.
Date and time
Location
http://www.spreecast.com/events/ignite-your-feminine-light
Organizer of Ignite Your Feminine Light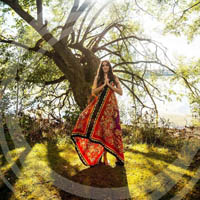 Christine Gutierrez 
Christine is a leading Latina psychotherapist with a Masters in Human Behavior and Development with a focus on prevention and community from City College of New York, in addition she is an advice columnist, speaker, author, poet and founder of CosmicLife.com, an online hub that features psychologically-savvy and soulful advice, articles, videos, private consultations, workshops, retreats (both live+virtual), radio appearances and television projects. "Ancient wisdom with a modern twist" is the motto. Christine is also the founder of the non profit Therapy is Cool, founded in Puerto Rico, where the mission is to empower, educate, and share resources with marginalized youth and communities. She is the author of the new hit e-book
The Care of Wounded Wings: A Guide to Soar Through Life's Tough Times
, co-authored with Naia Maro. She has been featured in media outlets like TimeOut NY Magazine, Latina Magazine featured her as "The Future 15: The Healer,"And TimeOut NY Magazine called her "the go to for the perpetually burnt out." Yahoo Health, Ebony Magazine, Cosmopolitan for Latinas, Glamour Magazine, Refinery 21, MSN, Forbes, The Conversation, Cosmopolitan Magazine, Ricki Lake, Lifetime TV, and more. Known for breaking stigmas; Christine is taking therapy to the next level, fusing ancient wisdom with modern psychology. Her approach is real, honest, and get's to the heart of the matter in a straight up, fierce, raw and loving voice. Sign up for free weekly coaching at www.cosmiclife.com. For a free consultation email Christine@cosmiclife.com with "dive deep coaching" in subject. Sign up for her new 6 week virtual group coaching program Fierce Love Fierce Life here: www.fiercelovefiercelife.com