Event Information
Location
16123 S. LaGrange Rd.
Orland Park, 60467
Description
IGNITE
Skills to Spark a Great Career in Real Estate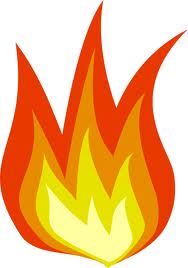 Light a fire in your real estate career NOW with this action-focused, results-driven approach to lead generation, lead conversion and contract negotiation.
Ignite is for any agent who wants to close at least 16 transactions per year, leveraging the proven models and systems that power some of the most successful agents in the business.
Ignite develops the habits, and delivers the activities, models and systems, that create momentum for a productive real estate career. Each session will have you engaged in real estate activities – you'll be getting leads, working your business during class and learning to service buyers and sellers, from setting the first appointment to closing the deal.
Each day will begin at 9:00am in the training room and run Monday-Friday. Included is the Ignite Student Manual.
Date and time
Location
16123 S. LaGrange Rd.
Orland Park, 60467
Keller Williams Realty, Inc. is the largest real estate franchise company in North America, with 700 offices and 107,000 associates in more than a dozen countries around the world. In early 2014, Keller Williams was named the No. 1 training organization in real estate and No. 2 training organization across all industries in the world by Trainingmagazine. The company has grown exponentially since the opening of the first Keller Williams Realty office in 1983, and continues to cultivate an agent-centric, education-based, technology-driven culture that rewards associates as stakeholders. The company also provides specialized agents in luxury homes and commercial real estate properties.