Description
IGNITE THE FIRE WITHIN
BUSINESS & MOTIVATIONAL SEMINAR
This motivational seminar is about to expand, challenge, strengthen and inspire the fire in you! We will provide you with the mental "software" to resolve and eliminate the hurdles in your business and life. You will get to personally meet each speaker and network with business owners and elite leaders in the region. You will leave motivated and equipped to advance to the next level personally while taking the people connected to you higher as well. You will receive:
New Opportunities: Learn the principles to help take control of opportunities to get from good to great and great to phenomenal.
Personal Development Breakthroughs: Discover the power to create the moment, and gain the wisdom you need to block any negativity or distraction that comes your way.
The Fire Team: Network with like-minded people, find accountability partners, make new friends, and expand your sphere of influence like never before.
**V.I.P MasterMind Session (3pm-5pm)
Limited Seating

One on One time with speakers about your business or goals

Extensive round table discussion with MasterMind group


Who Should Attend
People who are ready for best in their business and personal lives.

People who would like to connect with some of the top leaders in the area.

CEOs, executives, large and small business owners, employees and entrepreneurs.

People who wish to gain momentum in their goals immediately.
Motivation * Business Development * Effective Communication * Creative Problem Solving
Leadership *

Personal Development * Relationship Building and More
THE IGNITERS:
(Speakers)

B

RYANT HALSTEAD
Bryant Halstead is a former S.W.A.T. Commander turned professional speaker, author, and coach. He is a dynamic and engaging speaker that will keep your audience entertained and open their minds to new ideas and possibilities and inspire them to action!
Bryant is a people-intensive leadership and operations expert. He is a founding partner of Halstead, Inc. a professional development and coaching firm that specializes in helping individuals and organizations achieve greater results.
Specific areas of focus are strategic planning, leadership development, profitability, work/life balance, and change.
Bryant strongly believes that our thoughts, values, and beliefs, create our reality... They form the attitudes that drive our behavior. If you want better results, you have to change the behavior that drives them.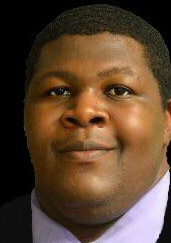 Earnest Epps
Earnest Epps is the CEO of Ur Sales Force. With almost 10 years of marketing and sales experience, Earnest has been able to take both offline and online marketing strategies to combine them into a marketing powerhouse for running a successful e-commerce business.
Earnest use to be a prisoner to the typical 9-5 cubicle life that most people live their entire lives pursuing but he was able to break those chains by figuring out all the hidden secrets of dropshipping. So, through very simple methods of building a dropshipping business, he's now able to run his businesses from home or anywhere in the world and spend time with his fiancee and four boys.
www.builttosell.us / www.ursalesforce.com / www.earnestepps.com


Cynthia Maceluch Stapleton
Cynthia Stapleton is a dedicated wife, mother, professional, and volunteer. She has been married for 17 years to a pilot in the United States Navy. She has experienced the challenges and hardships of eight deployments in various capacities during their 20-year relationship. She has provided leadership and support to other spouses of active duty military through various organizations and her compassion. She has successfully advanced over the hurdles of raising 3 children in a disruptive environment. Her strength, determination, and "can-do" attitude have allowed her to thrive in an arena that is difficult, challenging, and at times, down-right brutal.
Cynthia earned a Master's Degree in Audiology and helped many people obtain a quality of life they were lacking due to hearing loss. She specialized in pediatrics and difficult to test patients. She challenged established norms for diagnosis and treatment to provide a higher standard of care.
Cynthia has been an active volunteer in her church and children's school. Always striving to make the environment better for anyone she crosses paths with. She has an attitude that nothing is impossible, people are the most important thing, and her legacy will be her children.

CHANEL MEEKINS
Chanel Meekins develops others to achieve more with less.
As a living witness that success is NOT about resources but more about the ability to be creative.
She will inspire a new conviction to inspire you to storm forward in spite of the challenges and critics.
She is a fresh speaker and a soon to be a best-selling author.
Her message is simple: "No Condition is Permanent!"
Chanel says; "I know firsthand what it takes to emerge from the ashes and create a new cycle. Our mind is the only leverage we have to elevate ourselves above our troublesome situations."
She is about to lead you in uncovering these certainties:
You can thrive through any change.
You can create any needed solutions.
Most importantly, you have to see it before you can SEE it.

WILLIE BJ WILLIAMS
Is a best-selling author, corporate trainer, and mindset coach, leadership and personal development speaker. For over 10 years, he has been dedicated to uplifting, inspiring, and developing teams in every industry. He has created proven methods to increase productivity and boost morale amongst teams. He has authored four books, and has over 12,000 hours of study. With that passion, he created Inspire The Fire, Inc. to ignite a fire within any organization and propel them towards success.
We have had the honor of training thousands in Fortune 500 companies and non-profit organizations and we look forward to working with you next!
http://williebjwilliams.weebly.com/
FAQs
E: c40itf@gmail.com


Hilton Garden Inn | 1060 Hospitality Lane | Fredericksburg, VA 22401
For room reservations call (540)548-8822 or book online.
Registration: 8.30a- 9:30a
Main Event: 10a-1p
MasterMind VIP: 3p-5p
What can I bring into the event?
Laptops, smartphones and an open mind!
How can I contact the organizer with any questions?
Email is provided
Is my registration fee or ticket transferrable?
Yes, must contact organizer with updates - c40itf@gmail.com
Is it ok if the name on my ticket or registration doesn't match the person who attends?
Yes, must contact organizer with updates - c40itf@gmail.com
Minimum age requirements to enter the event?
16yr or Older
What's the refund policy?
Must contact organizer - c40itf@gmail.com
Do I have to bring my printed ticket to the event?
No, but you can if you would like