Description
A Geospatial Good Time
Ignite Spatial Boston is an Ignite event with a geospatial twist. Ignite is a geek event in over 100 cities worldwide. At the events Ignite presenters share their personal and professional passions, using 20 slides that auto-advance every 15 seconds for a total of just five minutes.
Ignite Spatial Boston will be held on Wednesday, November 14, from 6:30pm to 9:30pm at the CGIS South Building at Harvard University. The event is free, however, due to limited space at the venue you must RSVP on this page.
If you would like to speak, please submit a proposal. All talks will be recorded and posted on online after the event. We will post an agenda here once speakers are finalized.
Please let others know about the event using the social network of your choice or click on the the Social Network icons on the registration page.
How to help
Submit a presentation, or get someone you know would do a great job presenting to submit.
Spread the word about this event. Make sure you let everyone know this is happening
Help us find some sponsors for refreshments.
Venue Sponsor
Sponsors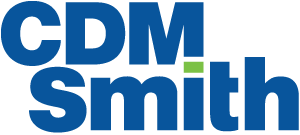 Organizers
This event is a being organized by the members of the AvidGeo Meetup. We get together once a month for an informal gathering with two short user and developer talks about geospatial technology.
Agenda
6:30 - Doors Open / Socialize
7:00 - First Set Of Talks
Crowdsourcing Boston's Neighborhood Boundaries
Boston's neighborhood boundaries are contentiously debated. Every citizen and every city agency has a different idea of where they are. For the Bostonography blog we endeavored to find out if, when enough people are asked where they think neighborhoods are, any clear consensus can be achieved. Several hundred people have drawn their versions of the neighborhoods with an online mapping tool, and the results shed some light on where people agree, where they disagree, and the collective mental map of Boston. Learn More
Andy Woodruff
Axis Maps

Andy Woodruff is a cartographer who helps design and build interactive web maps with Axis Maps and who maps all things Boston just for kicks.
Save your Mouse: Automate your spatial workflow with PostGIS
A team at the Woods Hole Research Center is preparing a 15 m resolution pan-tropical forest cover map using approximately 23,000 satellite images. With so many images and processing steps, losing track of an image or two (or two thousand) is a real and potentially result-changing possibility. In order to manage and process this large volume of data, we developed an automated inventorying and processing system. The glue in this (mostly) open source spatial project is a PostGIS database that is used to track each image, from data download to final map, as it meanders through a complicated web of processing steps. Learn More
Jesse Bishop
Research Associate
Woods Hole Research Center

Jesse uses remote sensing and GIS to monitor and assess forest ecosystems. Previously, he focused on the spatial characterization of the geology and hydrology of eastern Nevada. For his graduate research, he used remote sensing to monitor forest restoration sites in New Zealand. He received degrees in forest science (B.S.F.) and natural resources (M.S.) from the University of New Hampshire.
Partly Cloudy: Real World Tales of Geo Migration to AWS
After running an internal data center, including GIS web-site hosting, for over 15 years, the thought of being able to outsource the hardware, air conditioning and internet pipe was extremely attractive. So we did it. This talk will describe what was done, how it worked out, and how it changed our cost structure. The bottom line is that infrastructure as a service is not a panacea, but it offers a lot to a small geo business.
Michael Terner
Executive Vice President
Applied Geographics, Inc.

Mr. Terner is a founding partner at AppGeo who has been involved in the geospatial industry since 1985 (and is proud to be an alumni of MassGIS).
Making Sense of 500 Million Location Requests Per Day
Skyhook provides core location services to millions of mobile devices (mostly smartphones). Activity on these devices provides a huge stream of geotagged data that can be used to produce and refine additional location-anchored products and services. Some of these, like SpotRank, describe ambient traffic and demographics in cities worldwide. Others are useful for tuning and refining Skyhook's ever growing database. This presentation will briefly describe where Skyhook's geographic data comes from and some of the interesting things we're doing with it.
Richard Sutton
Geospatial Lead
Skyhook

Richard is responsible for geospatial data relationships and analysis for Skyhook in Boston. Since all of the billions of data points Skyhook generates contain accurate geotags, this is a pretty fun gig. Richard has been living, breathing and munging happily in geospatial data since before there was java, google maps, python, or the even the humble shapefile. And he will probably still be plying the trade when names like mongodb, hadoop and leaflet have either withered from memory or become hoary household names.
Visualizing the urban metabolism of neighborhoods
Urban planning has focused on identifying many important questions about the formation and functioning of our cities. However, there is a lack of understanding about the spatial patterns related to material and energy use in cities. urbmet.org is a web-map that illustrates data on material and energy use in 40 US cities at a high spatial resolution. The objective of this tool is to provide an intuitive way of understanding this complex problem using an interactive interface.
Dr. David Quinn
urbmet

David Quinn graduated from the Building Technology program at MIT in 2012. He is currently a Post-doc at the National Geocomputation Center in Maynooth University, Ireland. He cofounded urbmet, a spatial and statistical analysis company.
7:45 - Second Set Of Talks
Python as an ETL
"Extract, Transform, Load", or ETL as database administrators call it. This is something that GIS professionals do on a daily basis in order to interact with other facets of business applications. Often times we receive relatively simple requests, such as exporting the attribute table into excel or joining a subtype to its unique identifier for viewing in a shapefile or kml. Other times, we receive much more complicated requests that require the use of additional tools such as FME or custom routines developed by third-party vendors. Python is yet another solution that already integrates very well with ArcGIS, Google, PostgreSQL and other commonly used geospatial platforms. This presentation will present a few cases in which python was the solution to an otherwise challenging or repetitive problem.
Mark Zito
GIS Specialist
CDM Smith

Mr. Zito is a GIS Specialist at CDM Smith. He has experience in riverine and coastal inundation mapping including the development of several automated procedures that focus in improving efficiency and quality. He is a certified GIS Professional (GISP), Certified Floodplain Manager (CFM), Certified Esri ArcGIS Desktop Professional and is in the final quarter of coursework for a Master's degree in Geographic Information Technology from Northeastern University.
Geo-Social Gaming: Designing Real-World Monopoly
Location-based gaming gives mobile players the opportunity to turn their reality into a gameboard. We've been exploring the potential of games that extend beyond the edge of a user's screen into the world around them for years now. Our most recent title, Tiny Tycoons, is built on real world maps and a passion for toeing the line between games and reality. I'll cover what we've learned while mapping the entire world in a game, and the interesting technical and design challenges associated with that pursuit.
David Bisceglia
CEO/Co-Founder
The Tap Lab

Dave is the Co-Founder and CEO of The Tap Lab, a Cambridge-based startup that develops social games with a real-world twist. His focus is in game design and business development. The Tap Lab is a graduate of TechStars Boston and winner of MassChallenge. Dave has a passion for entertainment and has experience working in marketing and business development at Walden Media, Universal Pictures (UK), and Warner Music Group. Dave was the producer for the mobile game TapCity, a real-world game in which players compete and collaborate to claim ownership of their favorite local places. More recently, he has been working as the producer for The Tap Lab's newest game which will be hitting the market soon."
Trafficked by Sea
Researchers at Harvard are investigating many dimensions of human trafficking. One important piece of the research is the distance that trafficked humans will travel at sea between countries. We created a global maritime network to estimate the distances between over 3700 ports all over the world. I will address the special spatial issues we encountered in creating the network, and how we overcame them.
Stacy Bogan
Junior GIS Specialist
Center for Geographic Analysis, Harvard University

Stacy Bogan is new the newest member of the CGA team. She recently earned a Master's degree from Clark University (Worcester, MA) in GIS for development and environment. Her interest in spatial technologies can be traced back to a mandatory introduction to GIS class she took while earning her Bachelor's at Northland College (Ashland, WI). She currently works on a broad range of GIS and Remote Sensing projects at Harvard.
Geeky Boating Elk
Using jQuery Geo & public data to go from zero to a website that helps elk find good WiFi in WA and not get shot.
Ryan Westphal
Lead Developer
jQuery Geo Project

Ryan has been developing mapping website for many years. He found that it's not alway easy and has created jQuery Geo to help.
Fontly: Mapping the World of Vintage Typography.
Fontly is a project for documenting and sharing vintage typography and found-lettering all across the globe and mapping the results for a new way to explore your city. Empowered by mobile technology, we want to create a living, collaborative, digital archive filled with examples of unique type and signage that speak of a bygone era. Historic signage and lettering tell an important story about a city's identity and past, but many are at risk of vanishing. With Fontly, we believe that everyone can play a role in documenting, mapping, and preserving our visual history.
Brendan Ciecko
Founder
Fontly

Brendan Ciecko is the founder of Ten Minute Media, a Boston-based creative design, marketing, and branding company with a focus on the music and entertainment industry. Since its official establishment in 2003, Ten Minute Media has acquired a flourishing list of clients including, Warner, Universal, Sony Music, Capitol Records and some of the biggest names in entertainment. In October of 2008, Ciecko appeared on the cover of Inc. Magazine in the feature article, Cool, Determined, Under 30: Meet the brains behind America's smartest new companies. Recently, Ciecko launched Fontly, a mobile and web app that captures and maps typography and found-lettering of historical and aesthetic significance. Fontly strives to become the leading user-generated archive of typographic and visual anthropology.
Cartographic Ingredients from the Eye Candy Kitchen
Maps that are pleasing to the eye will naturally engage a broader audience and become more used than maps that aren't. Creating this geographic eye candy is a difficult chore, but can be eased considerably by employing certain cartographic principles and techniques. Tips and maps the author has cooked up over 15 years of map making will be presented in this context.
Jeff Blossom
Center for Geographic Analysis, Harvard University

Jeff is a Senior GIS Specialist at the Center for Geographic Analysis at Harvard, and an instructor at the Harvard Extension School. Jeff earned an M.A. in Geography from the University of Denver in 2002. Jeff is especially interested in developing tools, teaching methods, and maps using geographic information that can be used by any student or professional to enhance their work.