Location
New York Hilton Midtown (Mercury Ballroom)
1335 6th Avenue
New York, NY 10019
Refund policy
Refunds up to 1 day before event
Description
Join Ignite NYC at the AI Conference for complimentary drinks and a set of fun talks about being a human in a technological world.
The Ignite rules:
Ignite Talks are PechaKucha-style but faster! This is why our tag line is "Enlighten us, but make it quick!" 5 minutes, 20 slides rotating automatically in front of NYC's brightest geeks, what would you say? Ignite NYC has cultivated a vibrant community of artists, technologists, thinkers, tinkerers, and personalities to connect, develop new relationships and projects, and answer this challenge.
Check out videos of our previous Ignites Here:
https://www.youtube.com/user/IgniteNYC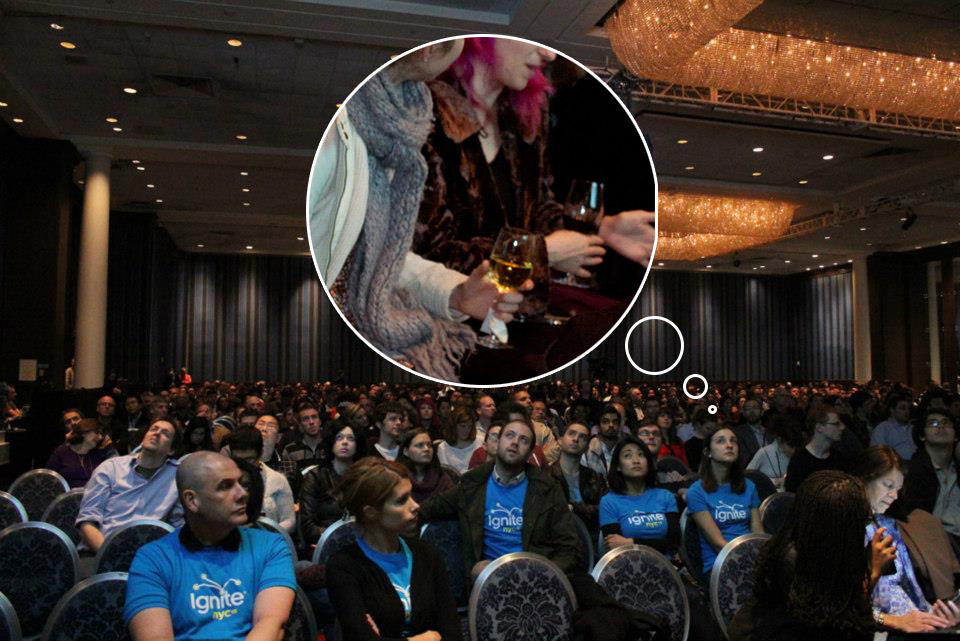 We are a community of technologists, artists and entrepreneurs that likes to hear other people's stories while having a beer and socialize with people who are curious about the world.
The next Ignite NYC will take place on the evening of Tuesday, April 16th, 2019 at The New York Hilton Midtown. We are teaming up with O'Reilly to bring a variety of stories from people doing interesting things with technology or have a unique point of view they want to share.
Come check out the talks, network with fellow techies and ejoy the complimentary drinks.
Get your tickets today!
IGNITE IS LOOKING FOR VOLUNTEERS:
Ignite NYC and Ignite Gotham are possible with the help from volunteers like you.
Please email me if you want to volunteer with a short sentence about what interestes you about the opportunity!
oscar@ignitenyc.us

Itenirary:
5:15 pm – Reception

5:45 pm – Program Begins

7:15pm – Talks Conclude


Speaker List: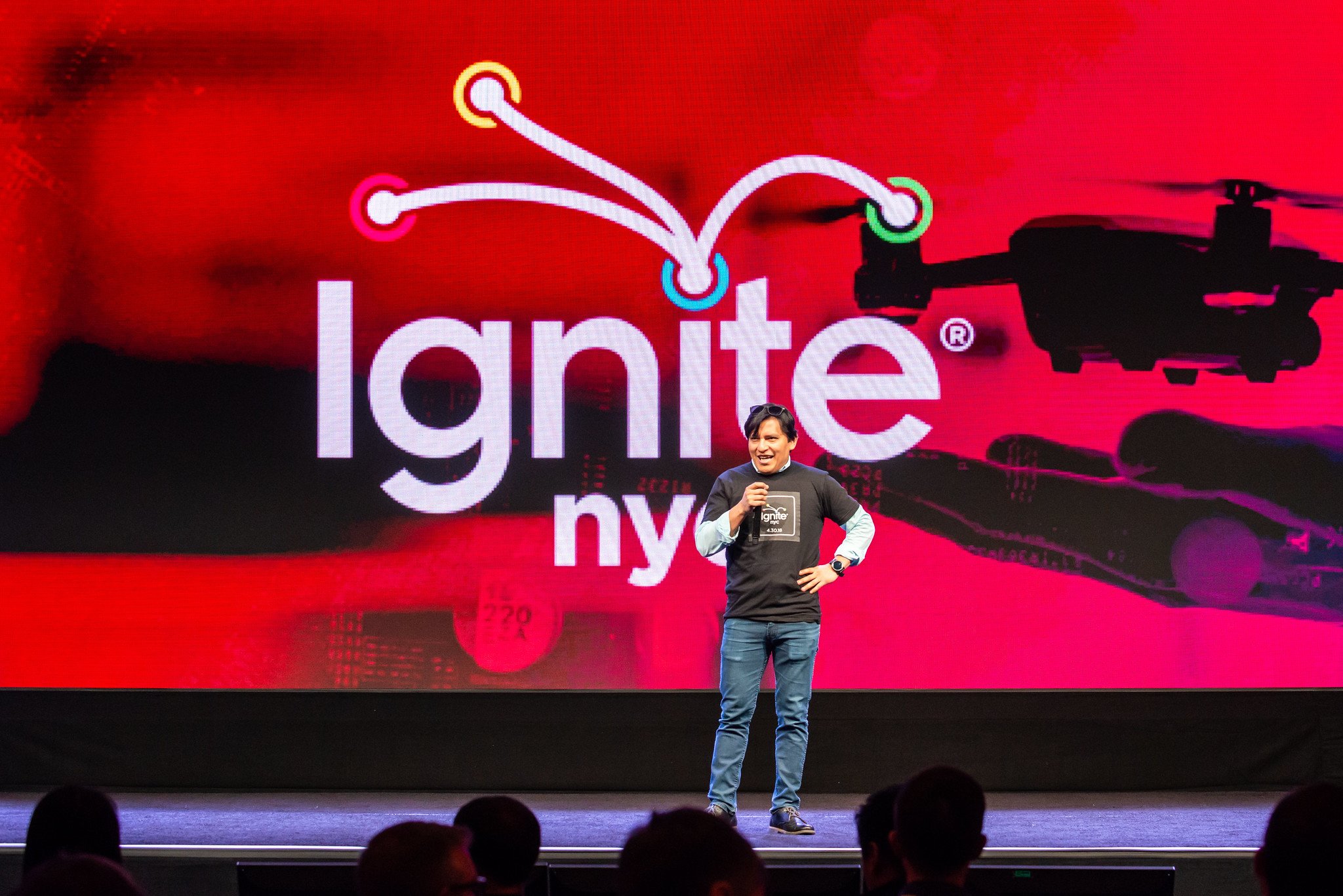 Ignite NYC's Host is Oscar G. Torres
Over the past five years Oscar has organized and directed Ignite NYC.




2 short 2 suck, Alissa May Atkinson & Chloé Sehr
Hosts Alissa & Chloé will delight you with their latest project, 2 SHORT 2 SUCK! These up-and-coming storyteller/comedians are coming at you with some of New York City's best talent, telling tales that are funny, unexpected and only two minutes long! Our storytellers will show you the way and then open up the stage for any brave soul that wants to change lives with an awesome story in a mere 120 seconds.




Hidden Patrons & New York Cuisine, Corinne Taylor




Art and cocktails, Andrew Hockenberry



The influence of Sci-fi, Jonathan Nunez




Sci-fi and the future of AI, Paris Buttfield-Addison




I made a silly twitter bot, Zach Schwartz





The Rewritten Hebrew Bible via ML, Michael Goldrich




Creative AI: Collaboration or Competition, Claire Mitchell




Living with SOMEONE, Amanda M. Crowley
Artificial Intelligence Conference pass holders get in FREE.
(Just show your badge)
We will also be giving away a Bronze Pass to a lucky Ignite NYC ticket holder at the event.