Description
Join IGNITE for a cross generational conversation focused on how the Bay Area community can organize to support young women as they step up and own their fair share of political power.
We will hear from prominent elected women and politically ambitious young women who are positioning themselves to run for office in the near future.
Featuring opening remarks by Rosie Rios, 43rd Treasurer of the United States. Treasurer Rios led the efforts to place a woman on U.S. currency.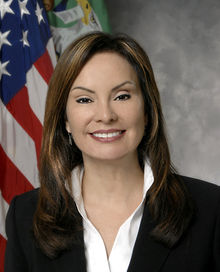 Panel conversation with: