Description
WHAT IS IGNITE?
Ignite is a meticulously curated convention that aims to spark conversation and action in five areas that affect our day to day lives: the political, the physical, the spiritual, the technological, and the artistic. The producers of Ignite have brought together some of the leading minds of this generation to address critical issues in our personal and communal development so that we, citizens of this Earth, can bring about a unified, caring, and conscious future.

KEYNOTE PRESENTATIONS
Keynote presentations will follow the five core elements of Ignite :: Laguna Beach. Our art keynote presentation will be by Mingjie Zhai, executive producer of "The Love Story," an artist inspired journal that uses augmented reality technology to deepen the story telling experience. For more information on Mingjie and "The Love Story" please visit: http://thelovestory.org.
Our spirit keynote will be led by Jacqui Faye Holland, actress turned metaphysicist and creator of Prosperiti Yoga. Her journey from Hollywood actress to spiritual leader is one that inspires - speaking simply and to the point, Jacqui provides tips on how to achieve your own fullest self. For more information on Jacqui, please visit https://jacquiholland.myshopify.com/
Our community keynote presenter is Greg Palast, investigative reporter for the BBC and Rolling Stone. His critical investigations into voter disenfranchisement demonstrate a deeply flawed American democracy, one that must be fixed in order to correct the many obstacles our society faces. For more on his work, please visit http://www.gregpalast.com/
The body programming track will be addressed by Jenny Ross, author and executive chef at 118 Degrees. Jenny will be speaking on how you can reprogram your mind and body with simple steps so that you can achieve the mental and physical wellness that you desire. For more information on Jenny, please visit http://118degreesla.com/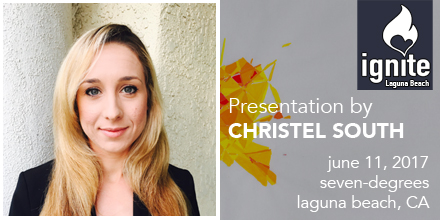 GENERAL SPEAKERS
Other speakers at Ignite :: Laguna Beach include aspiring social entrepreneurs, tech startup founders, nonprofit leaders, and community policy activists. Be sure to connect with each and every one of them as they are the faces of the positive change they would like to see in this world.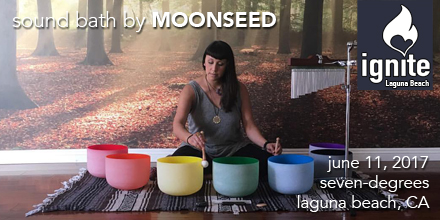 LIVE ENTERTAINMENT
Entertain yourselves at Ignite :: Laguna Beach with a series of guided group activities and live music performances. Moonseed LA will be leading sound bath meditations, and during the day you will enjoy the musical stylings of Sydney Blake, The Place, Jason Halogen, and Alex Tahauri. Be sure to state your purpose at the "I Am Purpose" networking event and connect with your professional peers at the Be Cause PR networking hour.
For the full conference schedule, please visit ignitelaguna.quillproevents.com
We're looking forward to having you at Ignite :: Laguna Beach on Sunday, June 11, and to start the conversations here that will last far into the future we create together.