Description
5 minutes, 20 slides, 1 passion. What would you say? Ignite Howard County is high-energy evening where the community comes together to share their passions!
Presenting on a subject of their choice, 10+ speakers have exactly 5 minutes (and 20 slides auto-advancing every 15 seconds) to teach us something, enlighten us or simply inspire. The goal is to create collisions of conversations & collaborations between people in our artistic, entrepreneurial, creative, technical and innovative communities.
Follow this link to apply as a speaker!
---
Join the conversation: #IgniteHoCo



---
Ignite Howard County is presented byConscious Capitalism of Central Maryland, Howard County Economic Development Authority and our village of volunteers.

Sponsorships are available:
Luminary (title sponsor, $2500) | Blaze $1000 | Flame $500 | Spark $250
Thank you to our 2019 Blaze sponsors: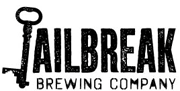 To allow for companies of all sizes to contribute to Ignite Howard County, there are several levels of sponsorship. Because sponsorship is so much more than just a donation, we offer fantastic perks to sponsors at every level. Please note that only one Luminary sponsorship is available, but every level is needed. Sponsorship perks include tickets to the event, logos displayed on promotional materials and during the event (based on the amount given) and more.
Interested in the Luminary sponsorship? Please contact Tracy Turner at tlturner@hceda.org.
Luminary ($2500)
• Category exclusivity – be the premier sponsor
• Name (logo) on Ignite Howard County website*
• Name (logo) on sponsor slide during event (introductions & intermission)
• Name recognition during event
• Name (logo) on promotional material *Prime placement
• Bring your own banner to display at the event
• Eight (8) tickets to Ignite Howard County
Blaze ($1000)
• Name (logo) on Ignite Howard County website*
• Name (logo) on sponsor slide during event (introductions & intermission)
• Name recognition during event
• Name (logo) on promotional material *Prime placement
• Bring your own banner to display at the event
• Four (4) tickets to Ignite Howard County
Flame ($500)
• Name (logo) on Ignite Howard County website*
• Name (logo) on sponsor slide during event (introductions & intermission)
• Name recognition during event
• Name (logo) in promotional materials
• Two (2) tickets to Ignite Howard County
Spark ($250)
• Name (text) on Ignite Howard County website*
• Name (text) on sponsor slide during event (introductions & intermission)
• Name (text) in electronic and print promotional materials
• One (1) ticket to Ignite Howard County
keywords: Ignite, C3MD, Conscious Capitalism, Social Enterprise, MCE, HCEDA