Description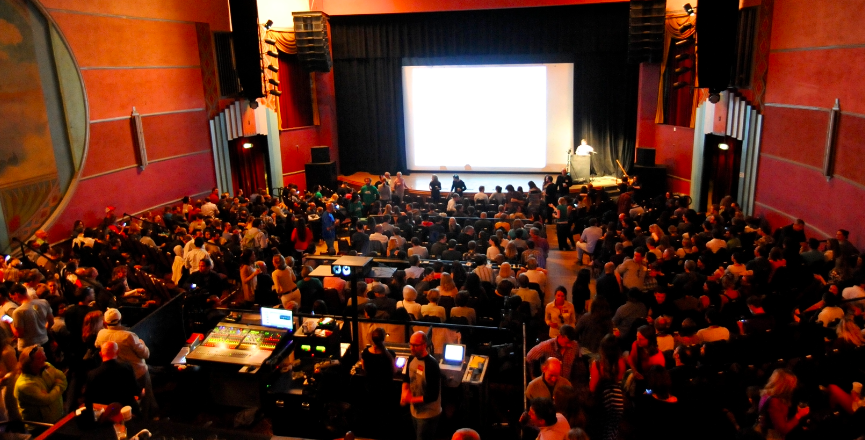 Ignite Boulder 28
We are doing our annual dress up Ignite paired with our annual Film Ignite. The program will be a mix of short films, talks and a few other surprises.
What is Ignite?
Ignite is a night of presentations on a variety of topics, with a twist. Each presentation has 20 slides that automatically advance every 15 seconds. It is a worldwide movement, and Boulder is hosting our twenty-eighth on Thursday, December 10th at 7pm (6pm doors) at the Boulder Theater.
Doors open an hour before the show, event runs till 9pm.
It is a 21+ event - you can buy beer at the show.
We are a volunteer run geek event that puts on some pretty fresh events. Ticketing is paperless, just come to the theater with your ID. When the tickets are gone, they are really, really gone. So since you're here, you should buy one.
Timeline:
November 10th: Tickets on sale!
August ???: Tickets sell out. Every Ignite Boulder has sold out. All of them. Please, please, please don't wait until the last minute to buy tickets if you know you are coming. If you wait to buy, you'll miss out. Every time someone tweets about missing the deadline - Justin Beiber gets one step closer to doing a Boulder show.
December 10th : Ignite, Ignite, Ignite! Show up at 6 with your entire group, get good seats, and socialize with other witty and amusing individuals from the community.
What is it like?
The talks are funny, interesting, nerdy, quick and from the heart. Here is an example:
https://www.youtube.com/watch?v=AtyydlDsS5I
Anything else?
People tend to go out afterwards (especially the speakers), so pencil that in on your calendar as well.