Description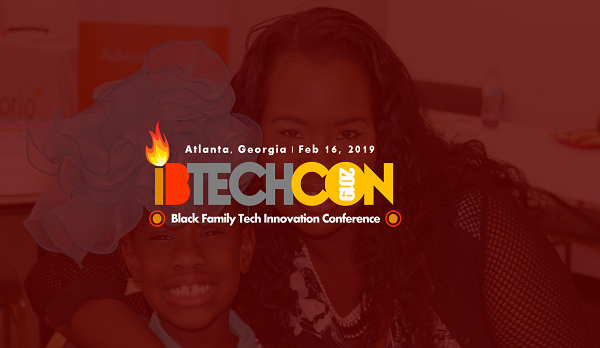 ---
You and you're family are invited to Ignite Black Tech inaugural conference at the impressionable Tucker Recreational Center Tucker, Georgia on February 16, 2019.
---

---
The Ignite Black Tech Conference (iBTechCon2019) is the 2019 premiere event for black families offers your family to take a #blackfamilytechvaycay. Ignite Black Tech conference activities and events aim to engage, immerse and arm the black family unit with up-to-date technology information, tech activities, events and opportunities inviting black families to become an "Ignited Black Tech Family."
Black families are invited to spend the day increasing their knowledge about emerging technology, learn about new tech industries, get knowledge about top careers and network with high level tech leaders, and events include over workshops, an honors ceremony, themed networking party, tech exhibits and career fair, pitch competition, shopping excursion, and more! Atlanta is a hotspots for innovation, entertainment and fashion. iBTechCon2019 is hosting the nation's leading companies to meet black families, share knowledge and source talent.
VIP #BlackFamTechDay families recieve double Hyatt reward points, a complimentary family photo, complimentary family goodie bag and exclusive access to iBTechCon2019 events and much more.
With expectations of over 120 + attendees, iBTechCon2019 will provide an interactive and innovative platform to increase black family knowledge about new technology and recognize the representation of blacks in the tech industry.
Featured technologies: Blockchain, FinTech, Healthcare IT, Energy, Entertainment, Artificial intelligence, Virtual Reality, Gaming, Cryptocurrency. Cloud Services, Cybersecurity, Machine Learning, Big Data, Data Analytics, ERP management, Intermediate Coding, Advanced Coding, Bio Tech, Automation, Mechanical Engineering, Advanced Robotics, Unmanned Systems Demo, SAAS, Clean tech, System Engineering, Industry Insight.
---
RETURN BACK TO WEBSITE: Ignite Black Tech Conference - iBTechCon2019