Description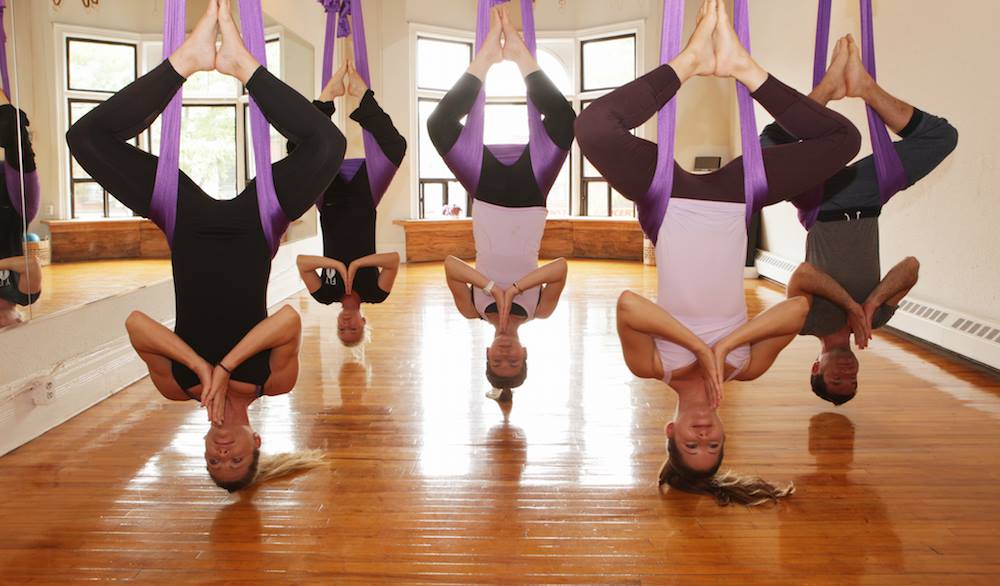 Join Ignite as we visit Monarch Aerial Yoga and Dance. We will tour this facility and hear from owner Jamie Vanatta. There will also be 30-40 minutes of time for stretching and to try one or two poses. We will get to see a sample performance. Don't miss out on this fun event!

*If you are participating in the pose session you will need to bring your insurance card and fill out a waiver at the event.

THIS IS NOT A FULL CLASS. Due to limited space and number of attendees, this is a sample session.
Members: Free
Non-members: $10
Become an Ignite member today!


About Monarch Aerial and Dance:
Jamie Vanatta is the owner and instructor at Monarch Aerial Arts. She has an extensive background in gymnastics as an athlete and coach, and has been actively practicing yoga for 18 years and training in aerials for 10 years. She has certifications to teach yoga through Yoga Alliance (200 RYT) and Aircat Aerial Yoga.
Aerial Yoga is a unique combination of hatha & vinyasa yoga utilizing an aerial hammock to actively explore the classic asana postures. The hammock is used as a support to assist in balance, inversions, elongation, strength and relaxation. Benefits include decompressing the spine (upside down!), strengthening the core and upper body, releasing stress and tension, improved posture and increased flexibility. Come enjoy the challenges and benefits of an active yoga practice, counteract the effects of gravity and have fun flying!