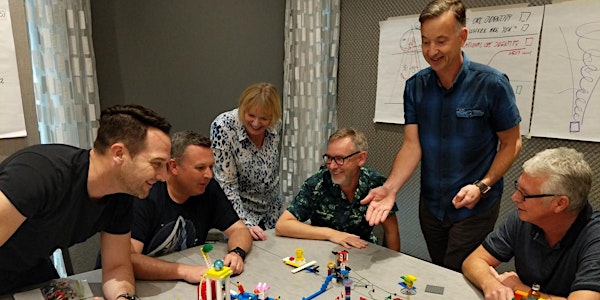 Ignite and Nurture Creativity in Your Workplace
Description
"Are you ready for serious fun?" says Steve Morris, a LEGO Serious Play® facilitator certified by the Association of Master Trainers.
Şirin Köprücü, principal, StrategicStraits, interviewed Steve Morris on the power of LEGO Serious Play and you can join us at our upcoming webinar to ask any questions you may have for solving serious problems in a fun way that also helps thrive cohesiveness in teams.
Please read the related blog article here.
At StrategicStraits, we specialize in global business solutions. Our interconnected world poses more and more
diverse problems, and the ability to solve these problems in creative ways is a critical leadership skill.
Guest Speaker Bio
Steve Morris is passionate about helping people with solving problems at work. Originally from New Zealand, Steve's background is a creative design engineer. He started his career designing sail boats for the America's Cup and Volvo Round the World Yacht Races, and created a makerspace workshop in Silver Spring, MD, to inspire and teach people how to be creative. The Catylator workshop taught hundreds of teens and adults how to actualize themselves as creative beings, and had notable success with helping young women open to pursuing STEM career paths, and providing unique professional development for organizations such as the DC Public School system. Steve helps teams in organizations work together more cohesively to solve problems rapidly, using his toolbox of time-saving and effective structured frameworks: LEGO Serious Play and Design Sprints.
Steve has a Masters Degree in Engineering in addition to an MBA from the highly ranked Smith School at the University of Maryland. He has been a certified Project Management Professional (PMP), is a LEGO Serious Play facilitator certified by the Association of Master Trainers, and is certified to facilitate Design Sprints.