Description
Join us for Ignite Afterschool's 2019 Believe It, Build It Conference December 12 – 13 in Saint Paul, MN. Featuring a sessions, training and more featuring the following themes:
Workforce,Youth Employment, and STEM

SEL (Social-Emotional-Learning)

Health & Wellness

Ignite Afterschool is home to "Believe it. Build It., Minnesota's Guide to Effective Afterschool Practices". Creating a STEM addendum and new Be It! addition, the guidebook has gained national attention in the afterschool field. We are thrilled to host our 2019 conference centered around the Believe It, Build It building blocks, as featured in the guidebook. Research shows that only quality programs get results. Believe it, Build it is uniting the MN afterschool community around quality.
Target Conference Audience Attendees
Afterschool educators (both formal and informal)

Youth workers

Program developers (STEM, arts, music, sports, youth employment, etc.)

Afterschool program providers (interested in workforce skills, STEM, SEL, and/or health and wellness)

Employer, funder, & industry partners interested in out of school time learning

Additional attendees: allied partners, i.e. policy makers, teachers, mentors, school administrators, opinion leaders, other adjacent networks)
Keynote Speakers:
---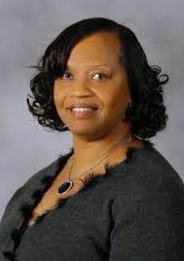 Preparing Young People for the Next Generation of Work ~ One Afterschool and Summer Program at a Timewith Zelda Quiller Waymer is the Executive Director of the South Carolina Afterschool Alliance, one of 50 afterschool networks and partnership states across the country. In this role, she leads the efforts of a team committed to transforming South Carolina by investing in children and youth beyond the school day. Zelda became the first executive director of the South Carolina Afterschool Alliance and is responsible for partnering with key decision-makers and local providers to develop, lead, coordinate, and drive the network's initiatives. She holds multiple state and national leadership positions including service on the Boards of the South Carolina Association of NonProfit Organizations, Midlands Technical College Early Childhood Development and the National Advisory Committee of the White-Riley-Peterson Policy Fellowship at the Riley Institute at Furman University. Zelda holds a Bachelor's Degree in Psychology from the University of South Carolina and is a graduate of the Riley Institute's Diversity Leaders Initiative at Furman University. She is married to Wade A. Waymer and they have a fourteen year-old son, William Drake Waymer.
---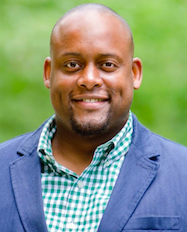 Building Leadership to Advance Equity with Dr. Muhammad Khalifa is the Robert Beck Endowed Professor in the Department of Organizational Leadership, Policy, and Development at the University of Minnesota, Twin Cities. His research examines how urban school leaders enact culturally responsive leadership and anti-oppressive schooling practices. He has written extensively on minoritized student identities in school, and how schools can become more liberatory spaces for Black, Brown and minoritized youth. In addition to his previous work as an urban school educator and leader in Detroit, he has worked with education ministries and organizations in Africa and Asia and has helped them craft educational goals and reforms. Dr. Khalifa is the author of the top-selling Culturally Responsive School Leadership (Harvard Education Press) and has developed a series of online modules for school leaders, housed at his website Culturally Responsive School Leadership Institute (crsli.org). He has also developed a comprehensive, online "equity audit" tool for use in U.S. school--a researched-based way to reduce achievement and discipline disparities in school (ajusted.org). Through the Culturally Responsive School Leadership Institute and by using Equity Audits, he and his team have helped thousands of educators and school leaders throughout the U.S. and beyond.
---
FAQs
Interested in presenting at the conference?

Interested in advertising, exhibiting or sponsoring?
Please email bbagaason@igniteafterschool to request for more information.
Sponsorship opportunities start at $500
Exhibiting Opportunities start at $250
Advertising Opportunities start at $120
Wanting to pay by check or invoice?
You can! There's an option under 'payment method' once you select which ticket you are buying to "pay by invoice" or "pay by check". Please make checks out to Ignite Afterschool and mail to 1400 Van Buren St. NE • Suite 203 • Minneapolis, MN 55413 and include in the memo line: Bibi Conf - [name(s) of attendee]
Are CEU's offered?
The past two conferences Ignite has worked to secure this opportunity for attendees, and intend to secure CEU's for attendees again. More info to come.
Handicap Parking & Access to Event?
There is handicapped parking in lot S104 which is adjacent to the building and there is an ADA entrance to the building directly off the parking lot. Ramps and elevators will be noted in the conference program as well.
Are meals included with registration?
Yes. breakfast, lunch, and afternoon snacks will be provided for each registered attendee. Gluten-free and vegetarian options will be available. If you have additional needs, please contact us.
What are my transportation/parking options for getting to and from the event?
More info coming soon.
Needing a room to pump?
On the upper lobby (the unisex bathroom has a lock (inside) chair and outlet for pumps) in the lower level there is a room off 55 that is a pump room and this can be opened by a AV staff person (it does lock on the inside for privacy) - please check-in with front desk staff if you have questions or need assistance.
Looking for a gender neutral private restroom?

Next to the registration desk area on the main floor there is a gender-neutral restroom.
Is there Wi-Fi?

Wi-fi is complimentary and does not require a password.
Select "UofM Guest" from the Wi-Fi network options
Launch internet browser
Agree to the Terms of Use
Is there a hotel room block?
Ignite Afterschool has reserved a block of rooms at the nearby Country Inn & Suites by Radisson, Roseville, MN (651) 628-3500. The cut-off date for room reservations within the Ignite Afterschool block is Nov. 20th. The rooms that are blocked are standard double queens.
What's the refund policy?
Cancellations will be possible up until 30 days prior to the event with a full refund. Name exchanges can happen up until the week before the event with no fee.
How can I contact the organizer with any questions? info@igniteafterschool.org