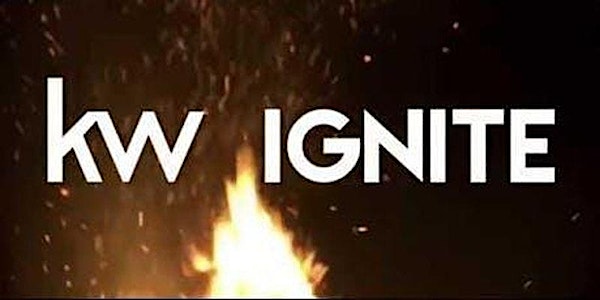 IGNITE 1-12: Skills to Spark a Great Career!!
KW IGNITE: SKILLS TO SPARK A GREAT CAREER /IN OFFICE AND VIA ZOOM
About this event
The Keller Williams Ignite course has a single objective: to propel both newly licensed and experienced Keller Williams real estate agents into immediate productivity. To achieve this goal, this real estate career training course contains a wealth of fundamental and foundational real estate content, enhanced by productivity-based exercises, an online tracking system, practical job aids, and powerful real estate scripts.
Session 1 - 8/17 Monday 1:00-3:00 IGNITE YOUR BUSINESS Uncover your Big WHY and how to achieve it.
Uncover your Big WHY and how to achieve it.
Commit to daily Lead Generation to grow your Business
Be accountable to your big WHY and your life.
Session 2 - 8/19 Wednesday 1:00-3:00- BUILD YOUR BUSINESS
Build & Grow your Database
Organize your Database
Communicate with your Database
Session 3 - 8/21 Friday 1:00-3:00- FIND YOUR BUSINESS
Proven prospecting methods to find potential clients
Uncover prospecting opportunities that yield results
Cultivate relationships into business, repeat business
Session 4- 8/24 Monday 1:00-3:00-WIN THE SELLER
Win the Listing
Provide value with your pre listing packet
Succeed with your Seller Listing Presentation
Session 5- 8/26 Wednesday 1:00-3:00-PRICE TO SELL WITH YOUR CMA
Learn influential pricing strategies
Build a knock-out Comparative Market Analysis
Handle pricing objections like a pro
Session 6-8/28 Friday 1:00-3:00- SELL YOUR LISTING
Stage, market and communicate like a MEGA agent
Be recognized as an agent who gets listings sold
Earn clients for life and get referrals
Session 7 - 8/31 Monday 1:00-3:00-FIND AND WIN BUYERS
Find buyers to work with
Qualify & schedule buyers for the consultation
Conduct the Buyer Needs Analysis to find the right homes
Session 8 - 9/2 Wednesday 1:00-3:00- FIND AND SHOW HOMES
Finding the right home to show
Show homes like a Pro
Getting to YES!
Session 9 - 9/4 Friday 1:00-3:00-MAKE AND RECEIVE OFFERS
Write and present offers that win
Get the best offers for your sellers
Set the stage for a successful negotiation
Session 10- 9/9 Wednesday 1:00-3:00- NEGOTIATE THE DEAL
Negotiate to WIN
Learn tactics and counter-tactics
Bulletproof your transactions
Session 11- 9/11 Friday 1:00-3:00-CLOSE THE DEAL
Prepare clients for the close
Achieve a successful close
Make lasting & winning impressions with your clients and other agents
Session 12 - 9/14 Monday 1:00-3:00- IGNITION BLAST OFF
Get & Stay Focused
Know your numbers
Keep yourself accountable