Description
Come join us as we celebrate the 40th Anniversary of Ignatius Press! Along with Ignatius Press founder Fr. Joseph Fessio, S.J., and the women and men of Ignatius Press, you'll be joining Cardinal Francis Arinze, Peter Kreeft, Fr. Robert Spitzer, S.J., Steve Ray, Michael D. O'Brien, and Archbishop Salvatore Cordileone.
We will begin with a dinner and talks on Friday, November 2nd, followed by Mass and a day of speakers on Saturday, November 3rd. Friday evening dinner tickets will be available for purchase through Friday, October 26th. We hope you can join us for both!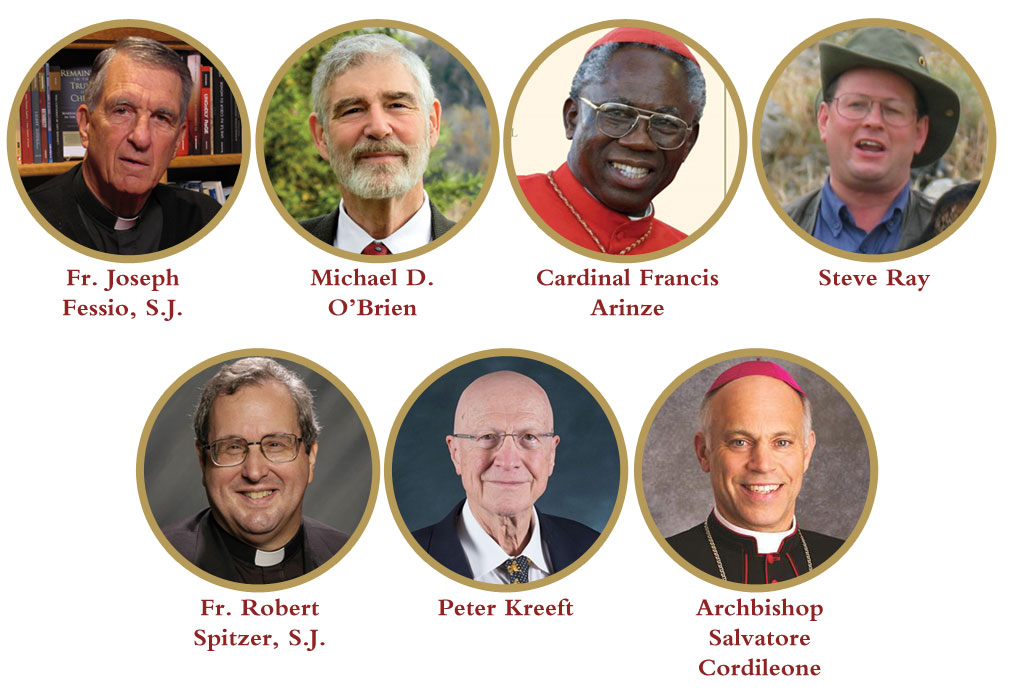 SCHEDULE:
FRIDAY, NOVEMBER 2
6:00 PM
Dinner featuring an introduction by Archbishop Salvatore Cordileone and talks from Cardinal Francis Arinze and Fr. Joseph Fessio, S.J.
SATURDAY, NOVEMBER 3
7:45 AM – Morning Prayer
8:00 – Mass. Celebrant: Archbishop Salvatore Cordileone. Homilist: Cardinal Francis Arinze
9:00 – Registration and opportunity to visit vendors
10:00 – Talk: Suffering and the Love of God by Fr. Robert Spitzer, S.J.
11:00 – Talk: Telling the True Story of Man by Michael D. O'Brien
12:00 noon – Lunch
1:15 – Talk: How to Be Holy by Doing Things I Don't by Peter Kreeft
2:15 – Talk: Saint John, Master Theologian and Storyteller by Steve Ray
3:15 – Talk: The Aim of Life is Appreciation by Fr. Joseph Fessio, S.J.
Talks are approximately 45 minutes in length. This is an adults only event.