IGEC - Inven Global Esports Deep Dive

Tuesday, May 1, 2018 from 9:00 AM to 8:00 PM (PDT)
Event Details

< Click on the above picture to access IGEC homepage >
On March 27th, Inven Global revealed details on speech schedules and online ticket discounts for the 1st IGEC-Esports DEEP DIVE. The IGEC is an Esports conference which will be held on May 1st at UC Irvine, Orange County, Southern California. Esports experts around the globe including Esports team owners, professional gamers, game developers, and other Esports related personnel will be at the IGEC to talk about the past and the future of Esports and to share their insights toward Esports.
Our special online ticket sale has started!
Many esports fans, students, and aspiring esports professionals reached out and told us they were having trouble attending IGEC due to high ticket prices. We listened and decided, in the spirit of IGEC as authentic esports celebration, that passionate fans should not be excluded due to typical B2B style ticket pricing.

So here is our brand new offer!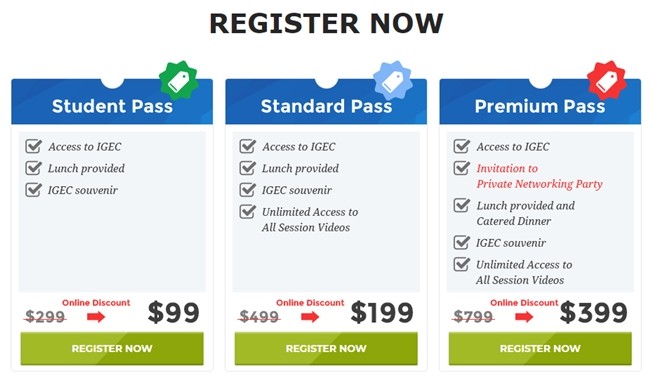 Student Pass: $

199

-- $99 

Standard Pass: $

499

-- $199 
Premium Pass: $

799

-- $399

 In addition, Group Passes are now available to groups of four or more people are attending IGEC together: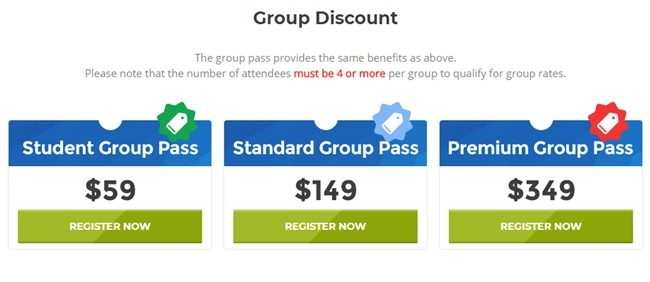 Group Student Pass -- 

$59

 per person

Group Standard Pass -- 

$149 

per person

Group Premium Pass -- 

$349

 per person
The number of special discount tickets and group discount tickets are limited, and may be sold out early. Secure your discounted tickets ASAP if you plan on attending!
Additional speaker and Panel Information

The keynote lecture of the conference will be given by Kim Phan, the Director of Esports Operations at Blizzard Entertainment. The conference will have three themes, Esports Business and Industry, Esports Pro Teams and Players, and Collegiate Esports & Special Session.
In the Esports Business and Industry session, Esports investors, members of Esports agencies, and the developers of major game titles including "Ghostcrawler" Greg Street, the lead game designer for Riot Games, will talk about how to further establish and maintain the Esports industry as well as the industries future.
The Esports Pro Teams and Players session will have more speakers that are at the center of the Esports scene. Current head coaches of professional teams, Byeong-hun "cCarter" Choi and Yeon-sung "iloveoov" Choi, and professional League of Legends players, Min-ki "MadLife" Hong and Sang-myun "Shy" Park, will share their experience and know-how as Esports players and coaches in the session. Also, Team owners including Jack Etienne of Cloud 9, Steve Arhancet of Team Liquid, and Noah Whinston of LA Valiant will share their stories on building pro teams.
Lastly, in the Collegiate Esports & Special Session part of the conference, Mark "Garvey" Candella the Director of Strategic Partnership at Twitch, Mark Deppe the Acting Director of Esports at UCI, and other speakers will talk about the development of collegiate and amateur Esports scene with the development of personal live streams and how collegiate/amatear Esports can contribute to the professional Esports scene.  
In addition to panels and talks, a variety of events will take place for conference attendees. The finals of a League of Legends Collegiate tournament will be held at UCI Esports Arena with MadLife and Shy playing in a special exhibition match with fans. Signing events for pro players and gaming figures and photo opportunities with our cosplayers will happen throughout the conference in between panels. After the panels are are over, attendees who have purchased a Premium Pass will to join our IGEC Premium Networking Party. Their, all of our speakers, panelist, other Esports related personnel will celebrate with a night of food, drinks and ample opportunities for authentic networking.
Agenda Information

 < Please click on the image above for the detailed information >
Special Events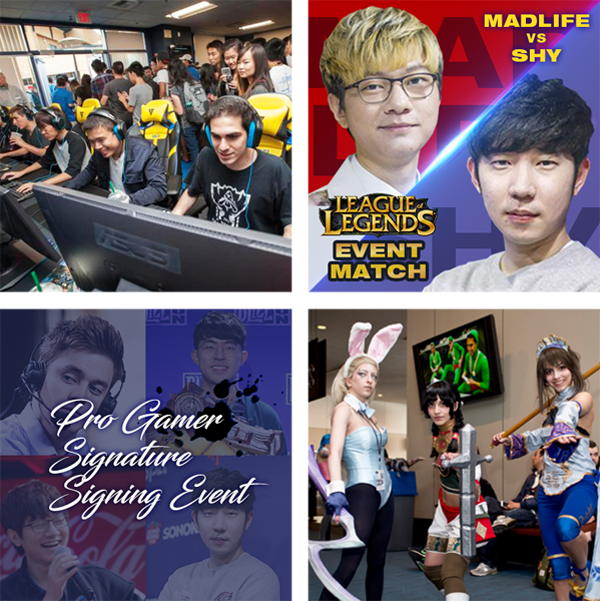 - Inven Global Collegiate LoL Tournament Finals
- Event Match with Legendary Pro Gamers 
- Pro Gamer Signing Event 
- Professional Cosplay Show
IGEC Premium Networking Party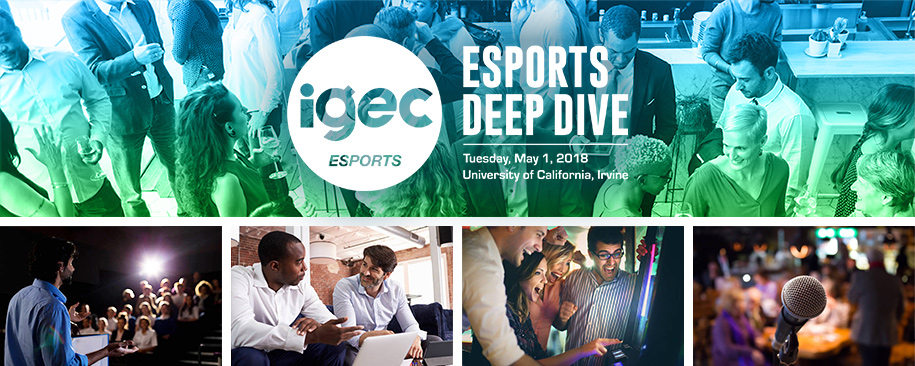 - Each attendee will be given the chance to go on stage for 60 seconds in front of Esports VIPs.
- Catered dinner, drinks, wine and appetizers galore will be provided
- Hang out at our 'Esports Bar' where you can network with like-minded attendees over whatever drink you'd like.
- What is a party without a photo booth? Let everyone know you were at the very first IGEC at our free photo booth.
- Play at our arcade gamezone, win at trivia events, or challenge a pro at Street Fighter 2
- Professional translators will be provided for free in Korean, Chinese, and English for your convenient networking.

Flash Connect: Opportunity to Make an Impression

The one-and-only chance for promoting yourself on stage at the networking party with Esports specialists is here! Premium Pass holders are welcome to apply now to our Flash Connect, the event that puts you directly on stage.
VENUE  - University of California, Irvine (UCI)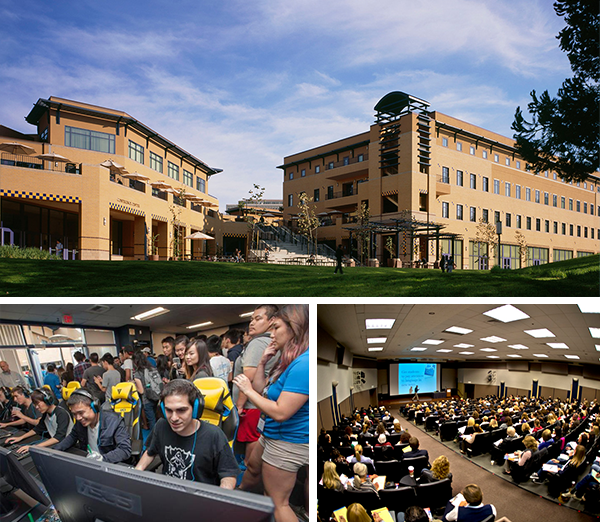 UCI Conference Center
Address : University of California, Irvine 
A311 Conference Center, Irvine, CA 92697

Why UCI?
UCI is the first public university to create an official Esports scholarship program and is regarded as one of the best and most comprehensive Esports programs in the world.
72% of undergraduate students at UCI identified themselves as gamers. In 2015, College Magazine ranked UCI the #1 school for gamers in North America.
Accommodation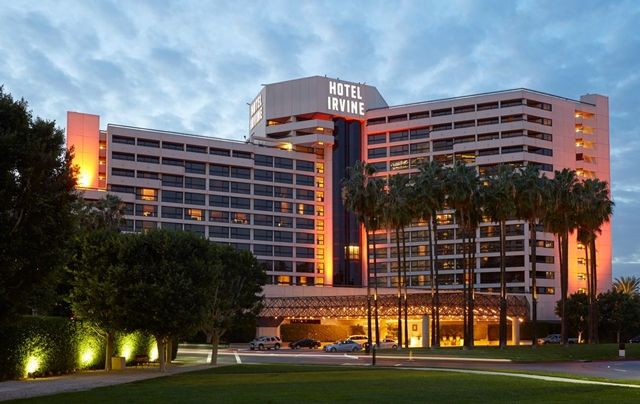 < Please click on the image above for the detailed information >

Greetings, this is Inven Global bringing you an announcement regarding hotel accommodations for IGEC attendees. 

Speakers, attendees, and other guests who will visit the IGEC-ESPORTS DEEP DIVE can now refer to the following option conveniently located near our conference. 

When reserving a room, simply notify the hotel that you are visiting the IGEC in order to receive our special discounted rate, courtesy of UCI.

Hotel Irvine
17900 Jamboree Road, Irvine, CA 92614 
888-230-4452


ACCOMMODATION RATES
Single Rate: $159.00
Double Rate: $159.00
Triple Rate: $179.00
Quad Rate: $199.00

As the leader in English-based worldwide Esports media coverage, Inven Global will open the first IGEC-ESPORTS DEEP DIVE for enthusiastic Esports fans and related parties at the University of California - Irvine based in California, USA, on May 1st.

Save This Event
When & Where

UCI Conference Center
A311 Conference Center
Irvine, CA 92697


Tuesday, May 1, 2018 from 9:00 AM to 8:00 PM (PDT)
Add to my calendar
IGEC - Inven Global Esports Deep Dive