Description
Ever wanted to learn how to make a game? Join us for 8 all-inclusive, free to attend, intro-level game development workshops.
The entire event is free of charge. Prepared attendees will have their own laptops with software pre-installed. Software used in the workshops are free or have free trials.
Throughout the day, there's plenty of open workspace. Apply your new skills while you wait for a particular workshop, or get a head start on collaborating with your peers. Not attending any workshops? Feel free to bring your own work anyway! Power and internet are provided for all. Special thanks to Mission 50 for hosting and sponsoring the event.
At the end of the day, continue socializing at Mission 50, over some community-made games.
---
Workshop Schedule
All workshops are 60 minutes with up to 20 minutes Q&A.
Track A
Track B
12:20 - 12:30
Coffee & Welcome
12:30 - 1:50
Maya LT
with Paul Kind
@PaulKind3D
Construct 2
with Brian S. Chung
@BrianSChung
Open Workspace
2:00 - 3:20
Unity 2D
with Stacey Mulcahy
@bitchwhocodes
GameMaker
with Michael Hayes
@XanthousRay
Open Workspace
3:20 - 3:30
Coffee
3:30 - 4:50
Adobe Illustrator
with GJ Lee
@whereisgj
Narrative Design
with Sande Chen
@sandechen
Open Workspace
5:00 - 6:20
Sound Design
with Alyssa Menes
@ACMenes
IP Law for Indies
with Darren Shield
@darrenshield
Open Workspace
6:20 - 6:30
Thanks & Announcements
6:30 - 8:30
Socializing & games
Socializing & games
---
Introduction to Maya LT
Software required: Maya LT (free trial) - http://www.autodesk.com/products/maya-lt/free-trial
Maya LT software is a 3D modeling and animation tool designed for indie and mobile game development.

Take a quick tour of MayaLT and see how it is a go-to tool for amateur and professional 3D game dev artists alike. Work along and learn the basics of modeling, uv-mapping, & texturing as you build out your very first 3D game ready asset.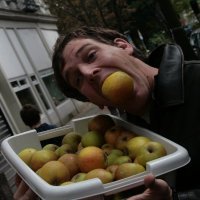 Paul Kind - @PaulKind3D
Paul is a Maya LT evangelist with Autodesk. He is a 3D Generalist and Multimedia Artist with extensive experience in product renderings and animations for products. His artistic and technical abilities have been honed by working in a multitude of areas -- from video game development (2Dawn.com: Ravaged - PC Game, Revolution Ace - PC/iOS) to trade show animations (Pall Corp, L-3 Narda and more) to countless websites and logo designs.
Introduction to Construct 2
Software required: Construct 2 (free download, Windows only) - https://www.scirra.com/construct2
Construct 2 is an HTML5 game creator designed specifically for 2D games. It allows anyone to build games — no coding required!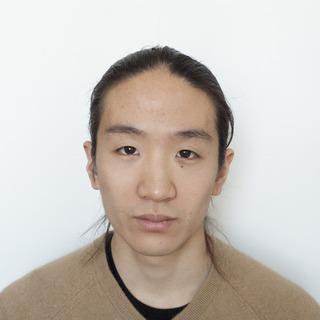 Brian S. Chung - @BrianSChung
Brian is a game designer, educator, and event producer. He has over 8 years of professional experience as a game designer, and is currently doing game design & development for The Sheep's Meow. He teaches game design at Bloomfield College and Montclair Art Museum.
Introduction to Unity 2D
Software required: Unity (free download) - http://unity3d.com/unity/download
Unity is a powerful rendering engine fully integrated with a complete set of intuitive tools and rapid workflows to create interactive 3D and 2D content.

In this workshop we will cover the basics of creating a game in Unity 2D. Attendees will gain a familiarity with the IDE and will work with existing assets.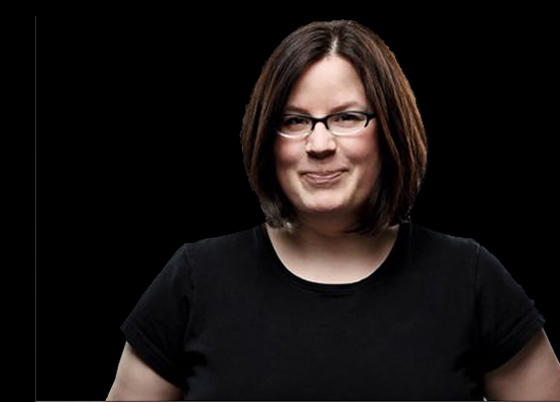 Stacey Mulcahy - @bitchwhocodes
Stacey is a technical evangelist with Microsoft. She has over 10 years experience in a variety of technologies creating applications, games and experiences for big brands.
Introduction to GameMaker
Software required: GameMaker Studio (free download) - http://www.yoyogames.com/studio/download
GameMaker: Studio caters to entry-level novices and seasoned game development professionals equally, allowing them to create cross-platform games.

Michael Hayes - @XanthousRay
After being a leader on software development for 5 years, Mike expanded in 2006 to make his own games. He is currently in charge of developing new game concepts and managing teams for Xanthous Ray.
Illustrator for 2D Games
Software required: Adobe Illustrator (free trial) - https://creative.adobe.com/products/download/illustrator
Adobe Illustrator software is a comprehensive vector graphics environment that invites you to explore more efficient ways to design.

This workshop will cover the basics of using Adobe Illustrator as a tool for creating 2D game art. Topics covered will be an introduction to the interface, commonly used tools, and how to make your own game assets using simple shapes.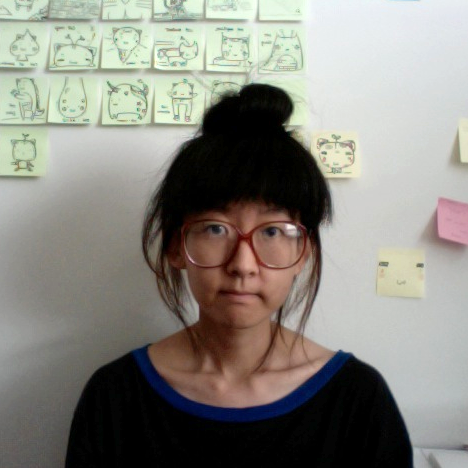 GJ Lee - @whereisgj
GJ is an artist, game designer and developer. She is one third of The Sheep's Meow, an independent game studio based in the NJ/NYC area.
Fundamentals of Narrative Design
Software required: None
Do you have a story that needs to be told? Or maybe you're struggling to get started. Either way, critically acclaimed writer Sande Chen, in her workshop, Fundamentals of Narrative Design, will help you develop your story for your game.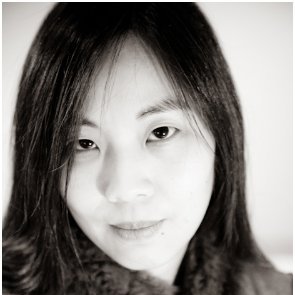 Sande Chen - @sandechen
Sande is a Grammy and WGA Award nominated writer and game designer. Her writing credits include 1999 Independent Games Festival winner Terminus and the PC RPG of the Year, The Witcher, for which she was nominated for a 2007 Writers Guild Award in Videogame Writing. Sande is a graduate of MIT and USC's School of Cinematic Arts.
http://gamedesignaspect.blogspot.com
Level Up Your Game's Audio
Software required: None

Audio is just like any other art asset you'll add to your game. If you're not a musician or sound designer yourself, it's hard to put into words exactly what you're looking for. Many game designers have preconceptions of what types of audio are "right" for games, but the truth is there is more flexibility and room for experimentation and interpretation than you think.
During this class, Alyssa will discuss the various options for video game music, and the constraints that video games put on music that are different from other mediums. And she'll work with students to develop their music vocabulary so they can communicate with their composers beyond just saying "the sounds need to be more video game-y."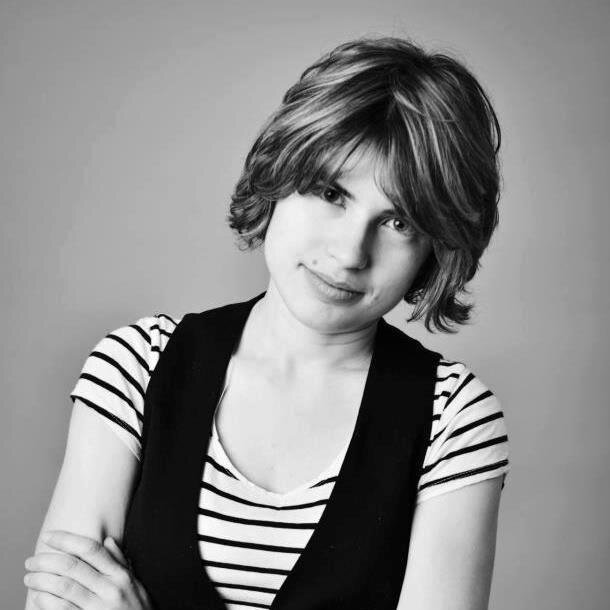 Alyssa Menes - @ACMenes
Alyssa "A.C" Menes works in the NJ/NYC area as a freelance composer and sound designer for video games. Her work includes the closing credits theme to Blackwell Epiphany, as well as the score to Maya Breaker (alongside composer Mike Thal). Other credits include the theme song to Joe Walker's "The Backlog" and Matt Albrect's "Fourplay", two webshows based on video games.
http://portfolio.acmenesmusic.com
Intellectual Property Law for Indies
Software required: None
Get up to speed on the legal issues you need to build your game.Topics will include copyright, trademark, the creative commons, and privacy issues every game developer should be aware of. Whether you are an experienced designer, new to game development, or just curious about how the law and game dev intersect, this session will arm you with the legal knowledge to take your project to the next level.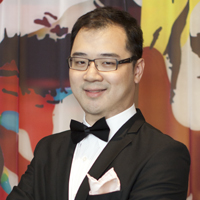 Darren Shield - @darrenshield
Darren Shield is a New York based media and entertainment attorney at Powley and Gibson, P.C., a boutique intellectual property law firm. Darren specializes in copyright, trademark, and privacy law for the game development and interactive media industries. His practice involves start-up business formation, complex commercial transactions, intellectual property protection and licensing, mergers and acquisitions. He is a graduate of New York Law School where he was an associate at the Institute for Information Law and Policy. He is a frequent speaker on intellectual property law at Marist College and the Boston Festival for Indie Games at MIT.
---
Hoboken Business Center is wheelchair accessible, and has its own free parking lot. By subway, use the Hoboken PATH station.
Here's a map of where everything is:
https://mapsengine.google.com/map/edit?mid=zJ3MtYLi-evc.k6tJ6h-2HFJg
---
Safe-space & Anti-Harassment Policy
This is a safe and inclusive space where we respect people of all backgrounds. Please help us all be mindful of our speech and behavior. Harassment of any form is not tolerated, and in certain cases violators may be asked to leave the premises. If there's an issue, please let the event organizers know.
We welcome anonymous feedback via this form - http://bit.ly/igdanjfeedback
---
Stay in Touch with the IGDA NJ
Join the IGDA NJ mailing list:
http://bit.ly/igdanjlist
Join the IGDA NJ group to stay updated:
www.facebook.com/groups/igdanj
Like our page:
www.facebook.com/igdanj
Follow the IGDA NJ on twitter:
www.twitter.com/igdanj
Join our team of volunteers:
http://bit.ly/igdanjvolunteer
---
"The International Game Developers Association is the largest non-profit membership organization serving those who create games." - www.igda.org
"Designed for independent professionals, Mission 50 is a shared office workspace providing all you need to do business." - www.mission50.com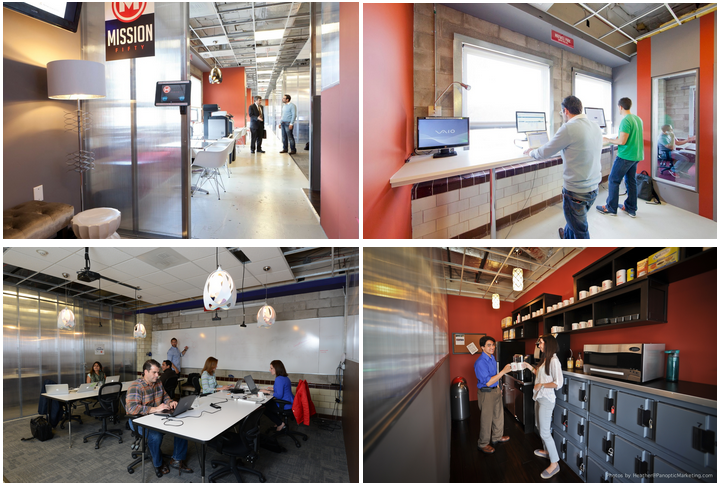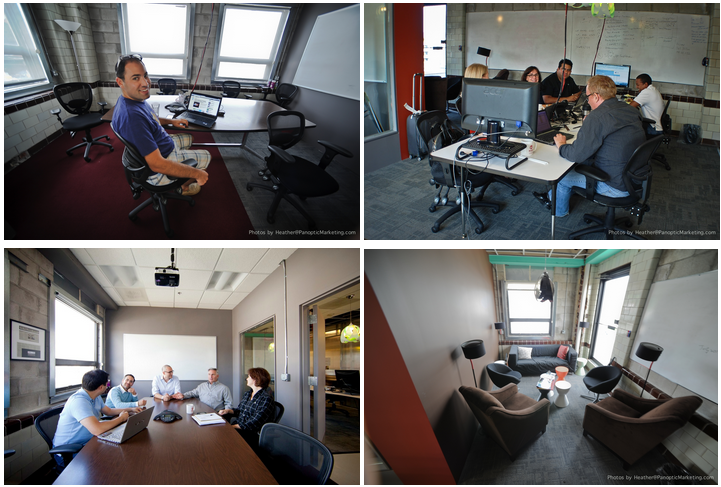 Organizer of IGDA NJ Workshop Day - Learn to make games!