Description
Express Igbo Presents: Igbo Village Trip (Igbo World Festival of Arts and Culture)
Express Igbo is a 501(c) 3 Non-Profit Organization. Our vision is to be the leading educators in the Igbo language along with preserving the culture of the Igbo people. This year we are hosting a trip to the Igbo World Festival of Arts & Culture 2017 in Staunton, VA for an unforgettable experience of cultural extravaganza celebrating the heritage, unique traditions and essence of Igbo people through language workshops, seminars, music, arts, dancing, Igbo village tour, gala night and more.
Starts: Saturday, July 29th 2017 (06:00AM EDT)
Ends: Sunday, July 30th 2017 (04:00 EDT)
Destination: Igbo Villiage (Frontier Culture Museum)
1290 Richmond Ave
Staunton, VA 24401
Ages: 16 & UP ***Individuals under the age of 16 MUST be accompanied with an adult of 18+
Bus departs on Saturday, July 29th 2017 at 07:00AM EDT and returns Sunday, July 30th 2017 at 04:00PM EDT. Trip itinerary will be provided once registration is submitted. ***PLEASE NOTE: Copy of Photo I.D. is required. In addition, Travel Waiver MUST BE COMPLETED & SIGNED either before and/or on the day of departure to attend.
***Due to the nature of purchase, ALL SALES ARE FINAL. NO REFUNDS***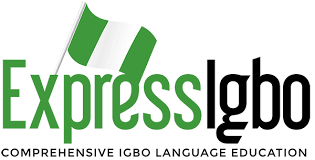 For more information about our organization, visit our website www.expressigbo.org or follow us on social media: