Description
Join us for the second IFU Technical Workshop:
For the Juice Industry. From the Industry Experts.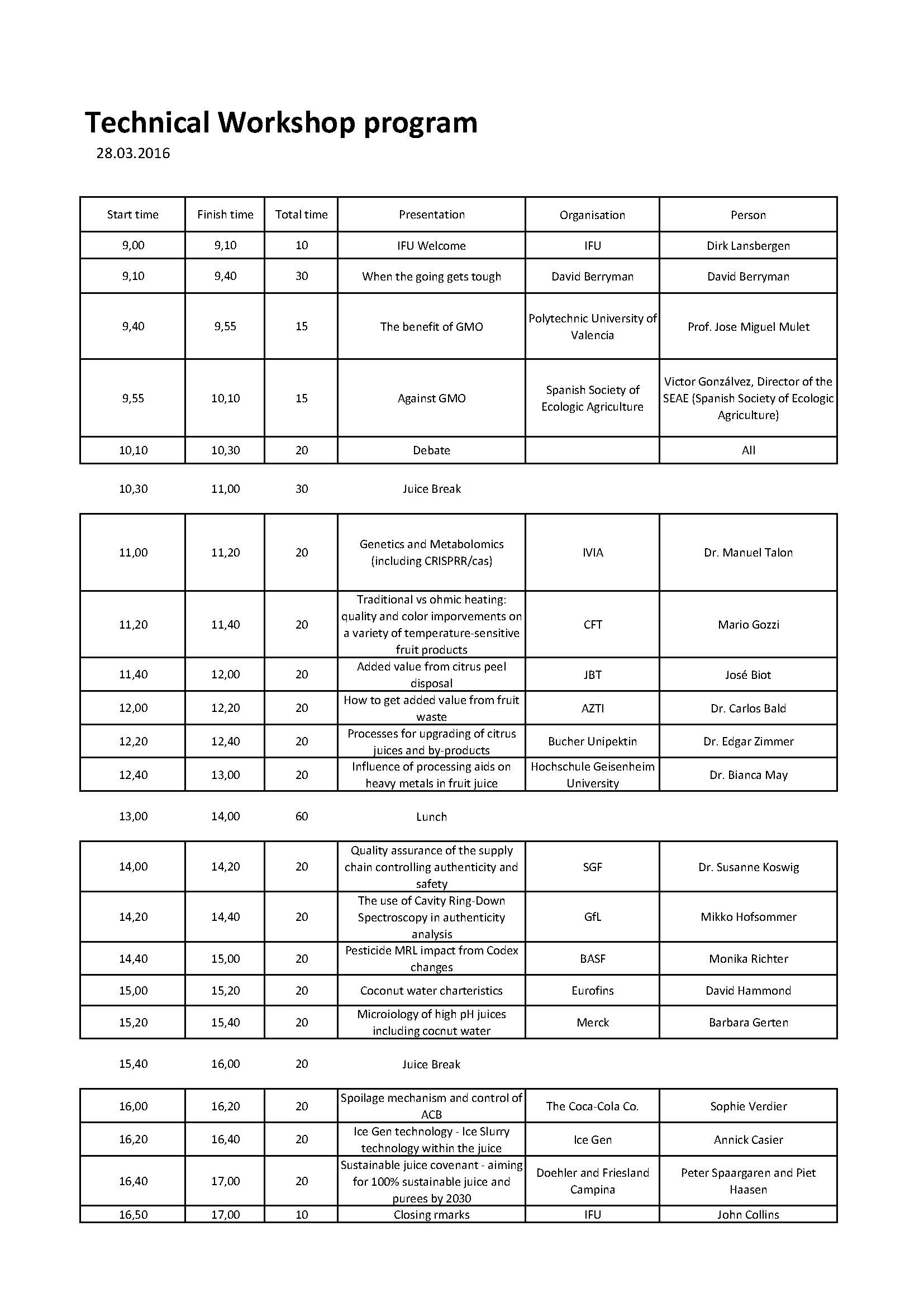 start of the Technical Workshop: 9 am
end of the Technical Workshop: 5.30 pm (approx.)
Click here to download the printable flyer
There will be a networking Spanish dinner the evening before the workshop, on Monday, March 27th, at 8 pm - the price for the dinner is included in the "juice" package.
We thank GfL - Gesellschaft für Lebensmittelforschung mbH sponsoring the Networking Dinner. GfL is a private counselling and service company which is autonomously and independently active for the entire food industry.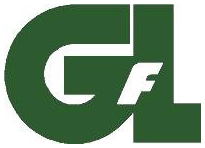 ---
Join us for the Technical Tour on March 29, 2017 by ordering your ticket together with the workshop ticket: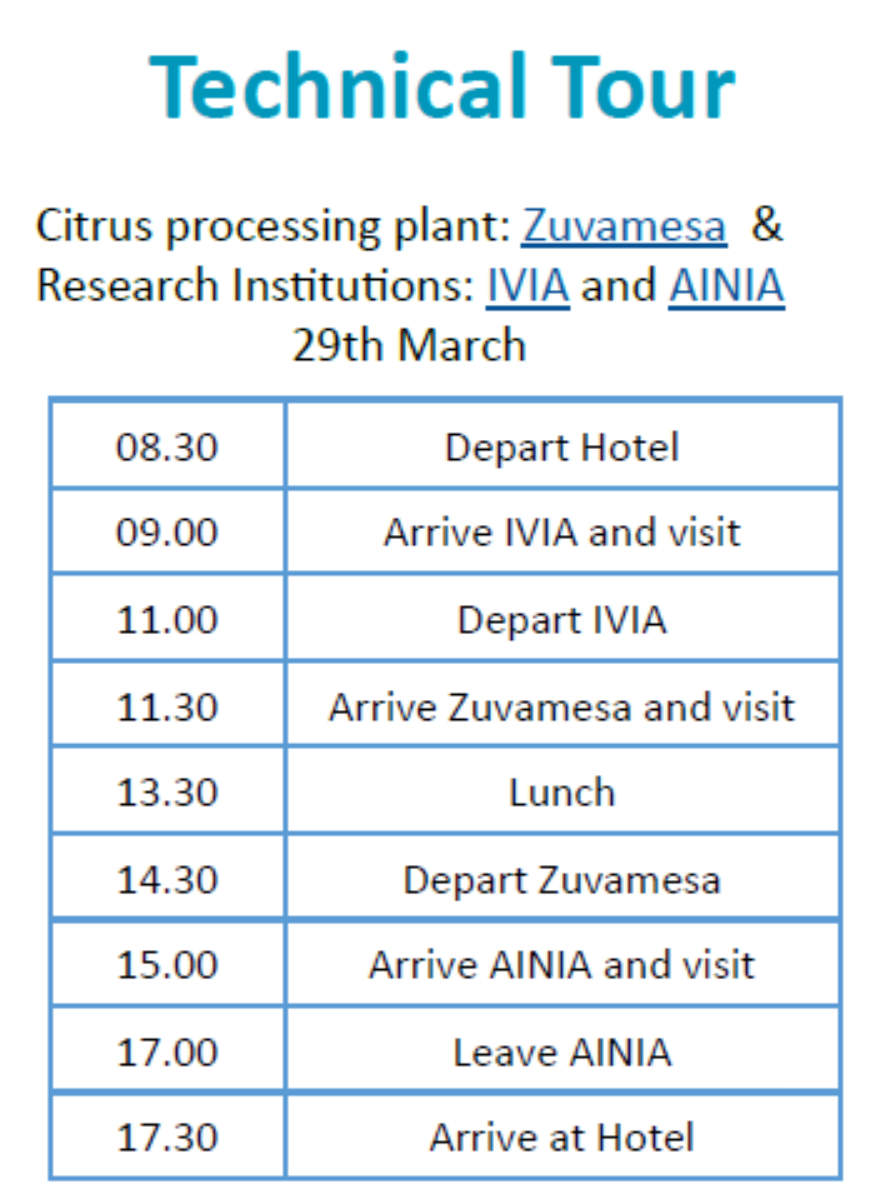 ---
Need to book a hotel room? Fill out this booking form and send it to Lina Fernández: lfernandez@europatravel.org .

double room, single use: EUR 110,-- incl. breakfast; double room: EUR 126,50 incl. breakfast
There are many alternative hotels nearby and Lina from Europa Travel can assist you with your booking. Please get in touch with her directly.
---
Workshop sponsored by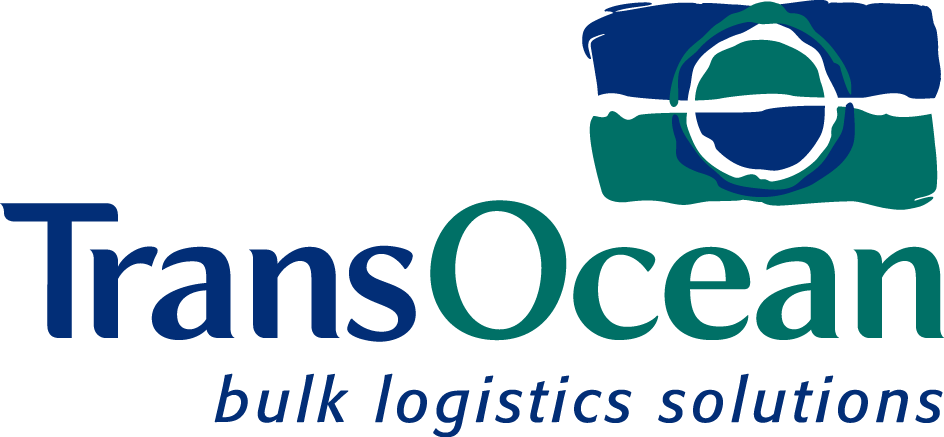 Workhop co-organized by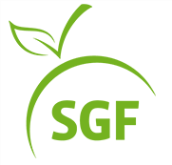 Víctor Gonzálvez

Sociedad Española de Agricultura Ecológica (SEAE)

Director and Coordinator

Dr. Carlos Bald

AZTI Tecnalia Food Research Division

Principal Researcher

David Berryman

David Berryman Ltd.

CEO

José Biot

JBT Corporation

Global Technical Manager

Prof. Dr. Reinhold Carle

University of Hohenheim

Director Plant Foodstuff Technology and Analysis

Annick Casier

IceGen Corp

Director Citrus Operations

Dr. Manuel Talón Cubillo

IVIA Instituto Valenciano de Investigaciones Agrarias

Research Professor

Barbara Gerten

Merck KGaA

Senior Scientist Traditional Microbiology

Mario Gozzi

CFT S.p.A.

Sales Area Manager - USA, Canada and Central America

Piet Haasen

FrieslandCampina Riedel BV

Senior Innovation Manager

Dr. David Hammond

Eurofins

Fruit Juice and Authenticity Expert

Dr. Susanne Koswig

SGF International e.V.

Head of Quality

Dirk Lansbergen

Citrosuco

IFU President, Global Commercial Director Citrosuco

Dr. Bianca May

University of Geisenheim

Scientist

Prof. José Miguel Mulet

Polytechnic University of Valencia

Professor of Biotechnology

Monika Richter

BASF SE

Global Food Safety and European MRL Manager Plant Protection Products

Peter Spaargaren

Doehler Holland B.V.

Head of Global Agro Sustainability

Sophie Verdier

Coca Cola Midi

Microbiology Expert

Dr. Edgar Zimmer

Bucher Unipektin

Head of Technology and Development