Description
IFU Juice Conference
May 27 to May 30th, 2019.
Hotel Xcaret, Playa del Carmen, Mayan Riviera, near Cancun, Mexico.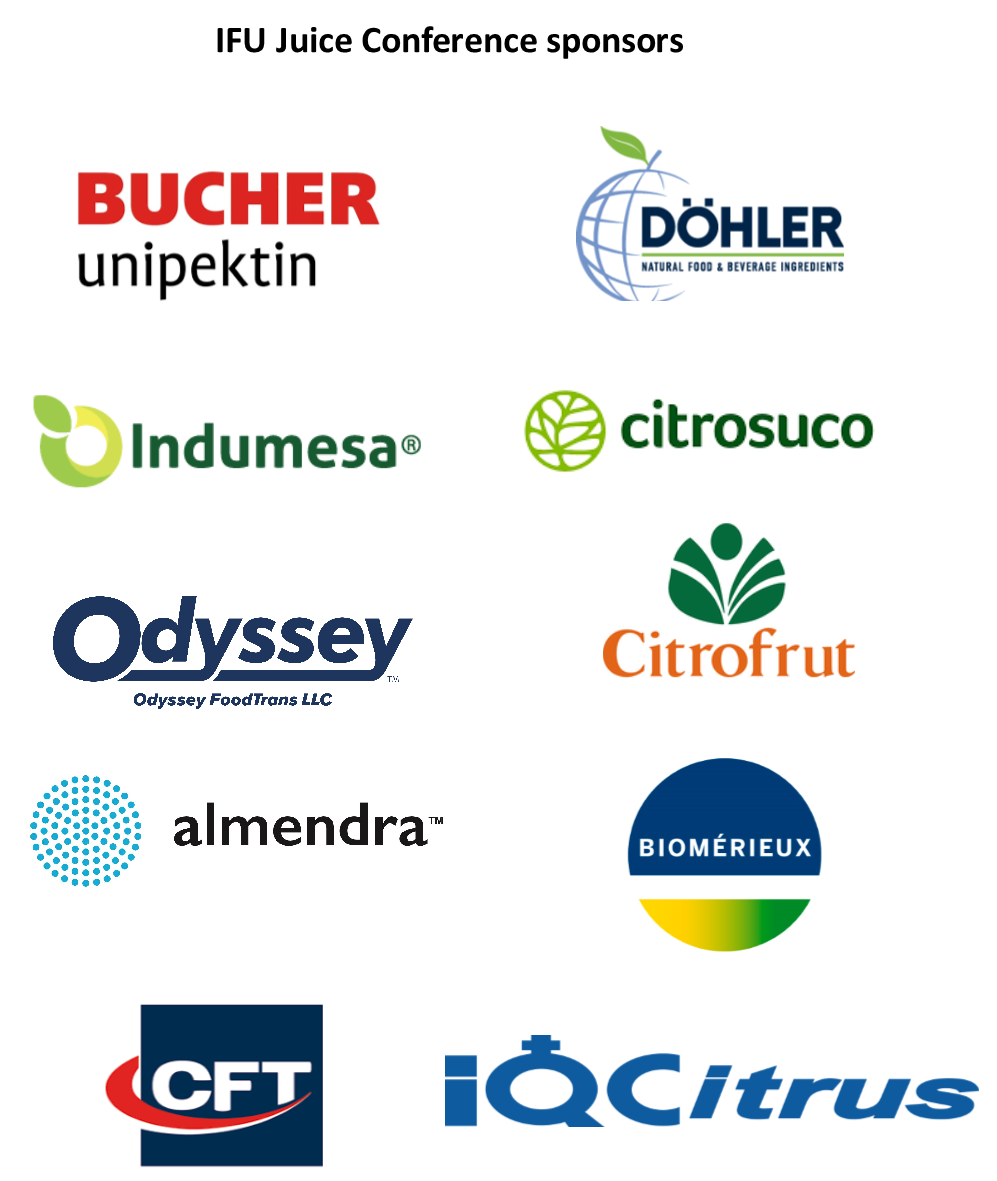 Rooms at The Xcaret Hotel and Juice Conference resort are now SOLD OUT.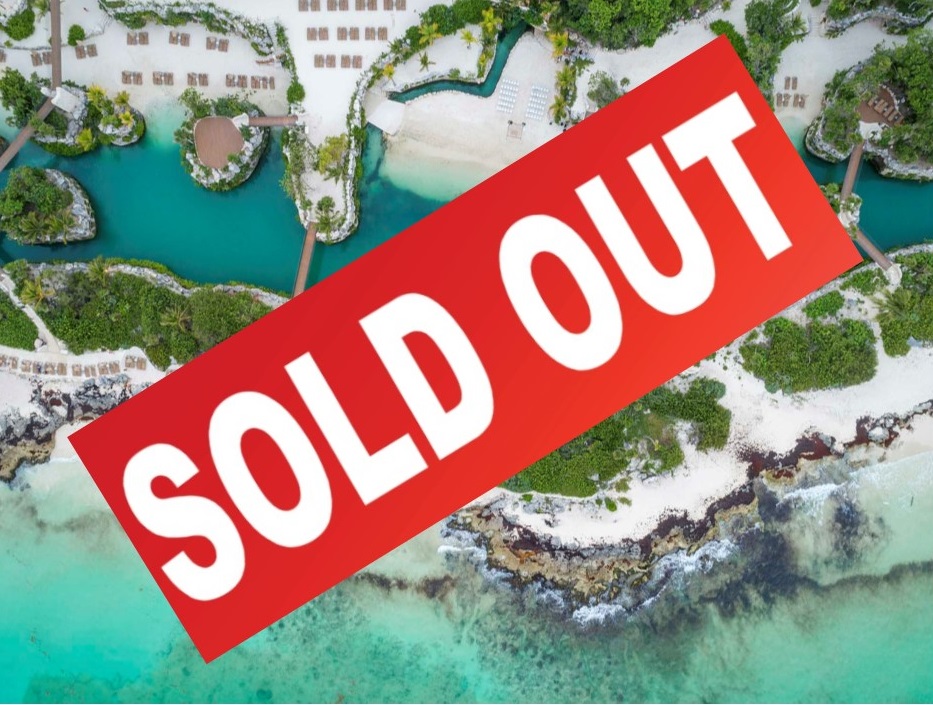 We have however reserved a limited number of rooms at the adjacent Barcelo hotel - Occidental at Xcaret Destination. Link to hotel web site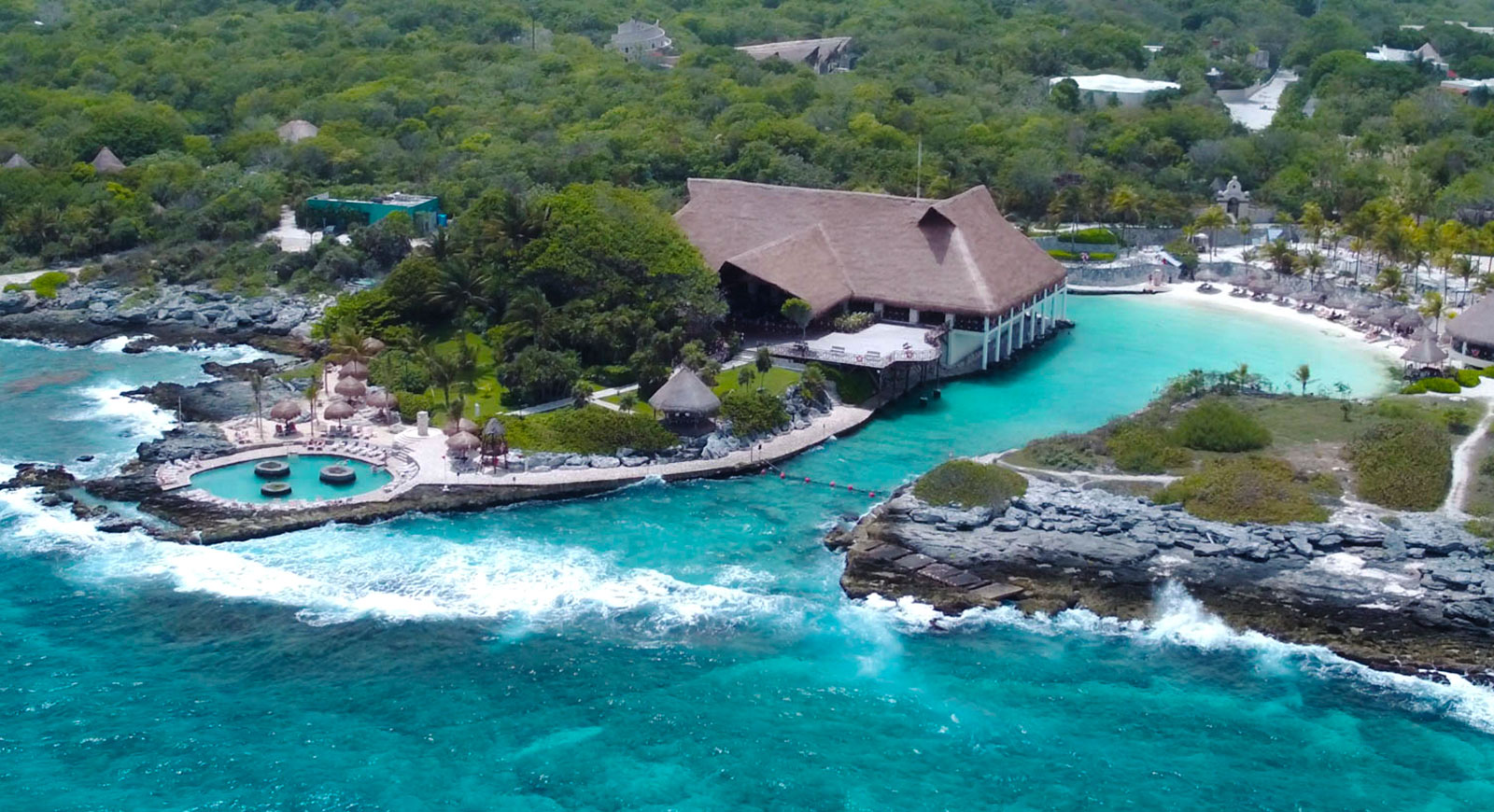 This 24 hour all inclusive 5* hotel is located in the heart of the Riviera Maya and adjacent to the Conference Xcaret Hotel. It's spectacular mix of natural and cultural environments is the inspiration for enjoying an unbeatable experience.
IFU Juice Conference tickets are all inclusive for 3 nights hotel accommodation (check in 27th May - check out 30th May), juice conference access, gala and networking dinner, all special activities including visiting historical sites, lunches, breakfasts and all breaks as well as shuttle bus service between the hotel and Cancun Airport, a well-served intercontinental airport). You can basically leave your wallet home.
It is mandatory to book the 3-night package to have access to the Juice Conference. If you like to book more nights, please book your ticket and then contact the hotel directly for rates and availability. There is also a ticket option to upgrade to a double occupancy room
We celebrate 70 years of the IFU with a combination of world class presentations on commercial, nutrition & health, agriculture, processing and technical topics with fun filled networking opportunities that remain a surprise for now. Our official conference program is as follows: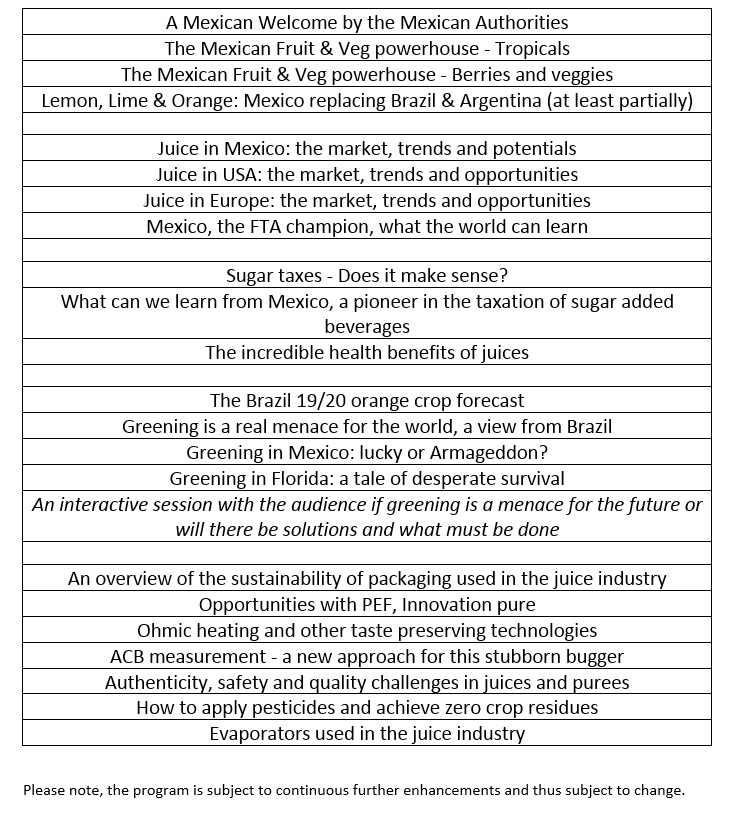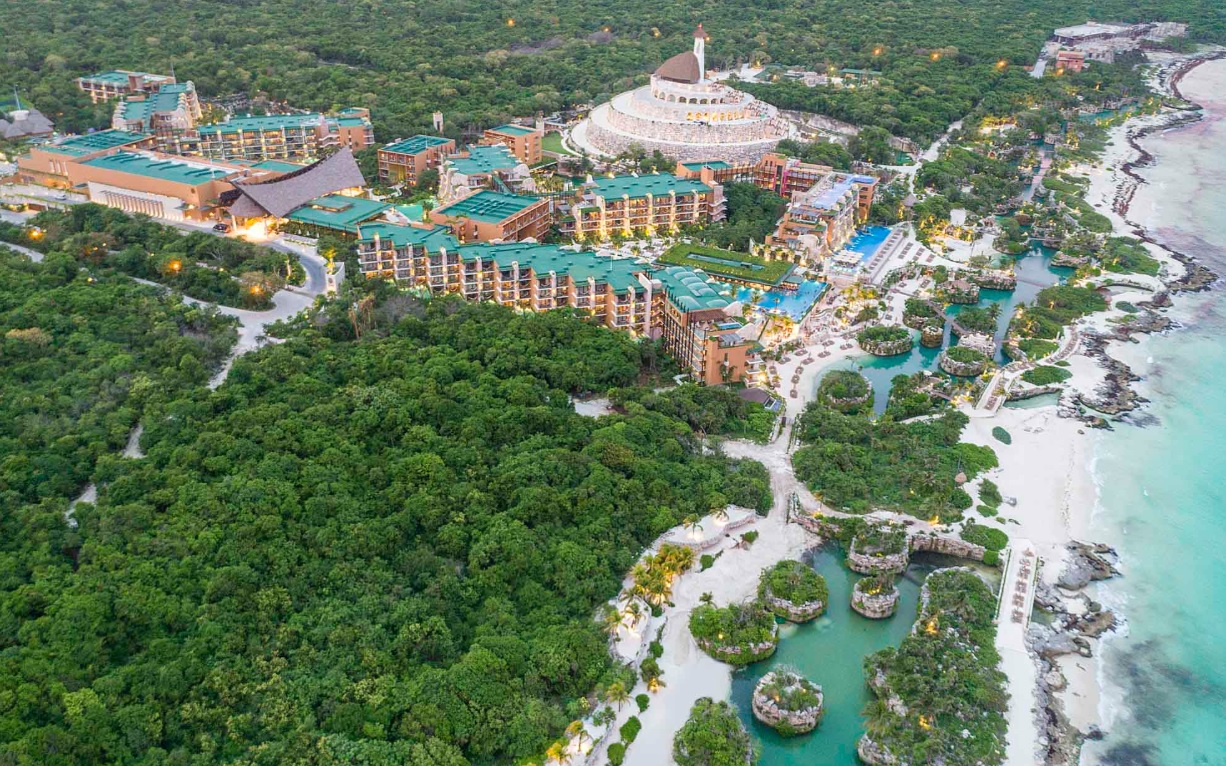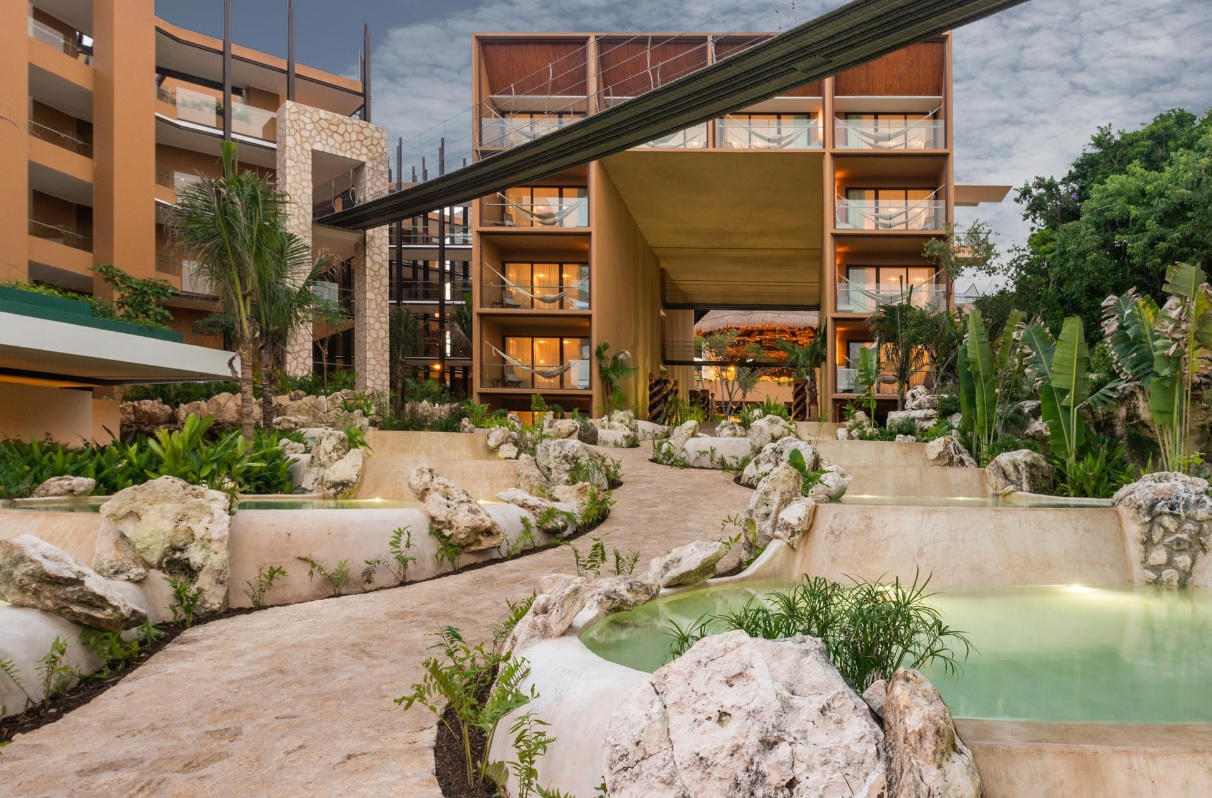 Antonio Aldini

John Bean Technologies R&D Manager, Liquid Foods

Javier Arizmendi

Zerya Operations Manager

David Berryman

David Berryman Ltd. CEO

John Collins

IFU Executive Director

Kees Cools

Doehler Head of Business Unit Fruits & Vegetables

Aintzane Esturo

SGF International Technical Manager

Alberto de la Fuente

Citrofrut

Sergio Garcia

Mexifrutas CEO

Dirk Lansbergen

IFU President

Aditi Prasad

Doehler Product Manager

Dr. John Sievenpiper

University of Toronto Associate Professor

Dr. James Syvertsen

University of Flordia Professor Emeritus

Ricardo Martinez Zambrano

Citrofrut Director of Sales and Marketing - North America

Dr. Edgar Zimmer

Bucher Unipektin AG Head of Technology and Development