Description
"Embracing the Local Food Movement Through Innovation and Entrepreneurship"
**Register ASAP! Limited to 75 people!**
DEADLINE TO REGISTER ONLINE IS NOVEMBER 6. ONLINE REGISTRATION IS PREFERRED BUT WE WILL ALSO HAVE REGISTRATION AT THE EVENT.
Please join us for the IFT Dogwood Section Fall Meeting on Tuesday, November 7 in the Raleigh area!
2:30pm--We will start by touring The Produce Box in Raleigh (900 Withers Rd, Raleigh, NC 27603).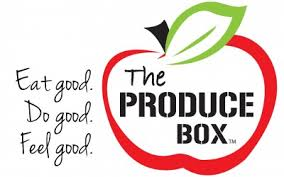 5pm--After the tour, we will enjoy a social hour followed by dinner at The University Club, with a talk by Dr. Rody Hawkins, President and CEO of Improved Nature LLC and Courtney Tellefson, founder of The Produce Box. Dr. Rody Hawkins is a very successful food innovator and well known in the meats industry. His innovative work on plant proteins just may revolutionize the industry. Also, Courtney Tellefson is the founder of a Community Assisted Agriculture program that has grown to support 70 farmers and 90 artisian food businesses across the state.
FAQs
What is the dress code?
Business casual, and those going on the tour will have to follow Good Manufacturing Practice regulations (see below).
What should I wear for the tour?
Those attending the tour need to follow Good Manufacturing Practices, which includes the following:
- closed toe shoes
- no jewelry (rings, watches, bracelets, necklaces, earrings, etc.) on the tour
Can I attend just the tour or just the dinner meeting?
Yes, please register and join us for the tour and/or dinner meeting! You can select which event(s) you will be attending during the registration process.
Will alcohol be served?
Yes, we will have beer and wine available which is included in the ticket price. Remember to bring ID if you plan to consume alcohol.
We hope you can make it!
Cheers,
Dogwood Section IFT
Date and Time
Location
Refund Policy