IFP & THE L MAGAZINE PRESENT, A JACOB KRUPNICK FILM "GIRL WALK // ALL DAY"

Multiple Dates
Event Details
OPENS FRIDAY NOVEMBER 2, 2012-THURSDAY NOVEMBER 8, 2012
TWO SHOWS NIGHTLY..
6:45PM DOORS/7:30PM SCREENING
&
9:30PM DOORS/10:15PM SCREENING
except
SATURDAY & SUNDAY
when you can join us for our
"WAKE UP, DUMBO!" early morning

11AM SCREENING SATURDAY!
8AM SCREENING SUNDAY!

_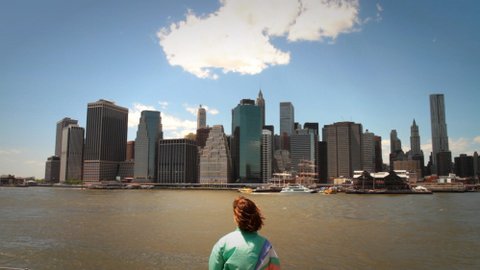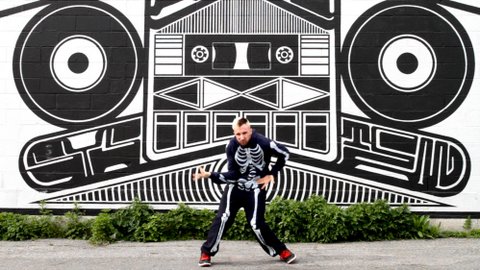 Girl Walk // All Day is an exuberant feature-length dance music film by Director Jacob Krupnick, shot in the streets and public spaces of New York City. The entire film is set to the soundtrack, All Day, the 2010 album by the mash-up DJ Girl Talk, and follows three improvisational dancers as they embark on an urban adventure across NYC over the course of one long day.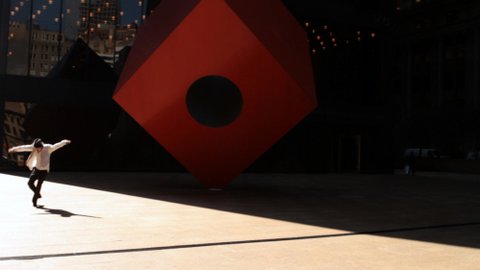 Girl Walk // All Day premiered at the Brooklyn Masonic Temple in New York City on December 8th, 2011 -- a wild combination of music, live dance, a dance party and a psychedelic liquid light performance by Joshua Light Show. Girl Walk // All Day will go on tour in the United States and abroad in 2012, as a series of live, venue-specific interactive screenings incorporating dance, local DJs, performers, artists and more.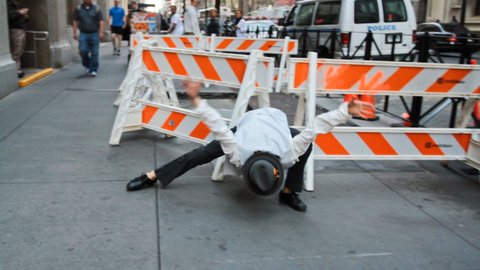 The film was funded in its entirety through the support of the creative micro-funding platform Kickstarter, and is a production of the Brooklyn-based creative studio, Wild Combination. The film is being distributed online, in chapters, by media partner Gothamist, and through the aforementioned venue-specific screenings.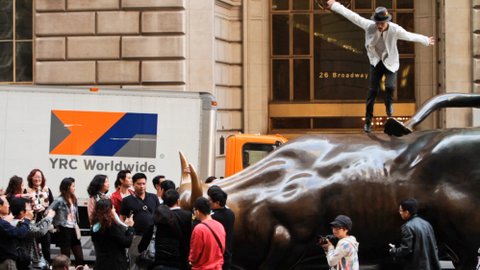 Girl Walk // All Day has received recent press from Pitchfork, Wired, Fast Company, The Daily News, SPIN, Huffington Post Canada, Portable TV, The NY Times, and The New York Times Magazine.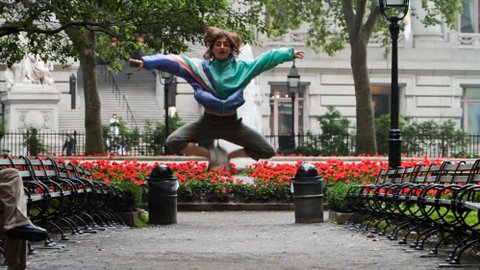 It has been called "a joy bomb," "insanely magical," and a "passionate, powerful touching piece of art." The film was named the "Most Innovative Music Video of 2011" by SPIN Magazine in December 2011.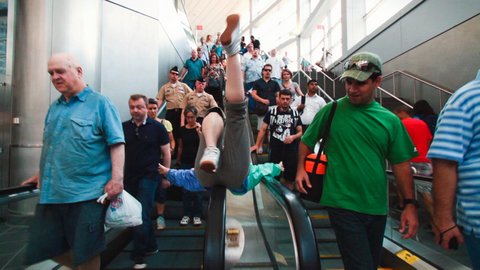 Girl Walk // All Day is a production by the creative studio, Wild Combination, of Brooklyn, NY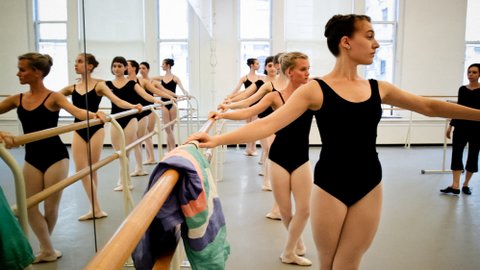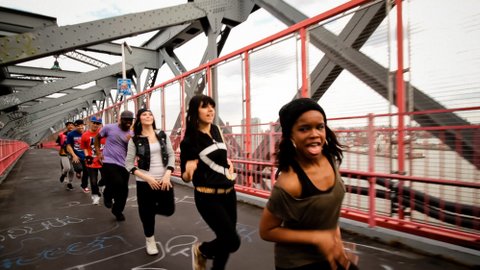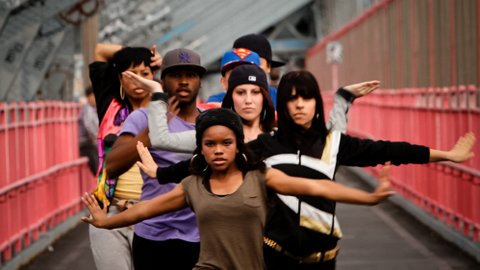 Organizer
(March 2011) ENTERTAINMENT WEEKLY called reRun one of 8 nationwide theaters "redefining the moviegoing experience."
(April 2011) EVERY DAY WITH RACHAEL RAY praised reRun's gourmet popcorn as one of 4 nationwide theaters "giving their classic snack an upgrade."
(October 2011) TIME OUT NEW YORK singled out reRun as a "DIY trailblazer," saying they "love reRun's laid-back vibe" and "friendly staff."
(December 2011) TRAVEL AND LEISURE hailed reRun, among 9 others, as one of "The World's Coolest Movie Theaters."
(February 2012) VARIETY says reRun "raises bar for indies" and is "among the only theaters in the U.S. that provides newfound theatrical and ancillary opportunities to films without a [distributor]."
reRun is reBar's independent cinema, located just down the hall from the restaurant. Featuring 48 reclaimed car seats, full bar, gourmet snack counter, and a 12-foot screen, reRun offers just the kind of intimate art-house theater experience you'd expect from the creators of the funky gastropub reBar.
reRun provides a large theater AV experience. An all-digital 1080p HD projector, coupled with a monstrous JBL 7.1 surround pro-audio sound system make the movies projected on the twelve foot screen come alive in a sparkling show. The bar features two rotating draft taps, a broad selection of bottled craft beers, a selection of sustainable, organic, and biodynamically farmed wines, a full liquor cabinet for your imbibing pleasure, and traditional and creative snacks created by reBar's Executive Chef Jeremy Leech.
During off-hours reRun is available for private rental. Children's birthdays, corporate off-site meetings, and private get-togethers are all possible in the theater. Call the reBar and reRun Special Events Department at (718) 797.3025 for private bookings. Catering available for your parties through reBar.