IFP & THE L MAGAZINE PRESENT, A JACOB KRUPNICK FILM "GIRL WALK // ALL DAY"
When and where
Location
reRun Theater 147 Front St New York, NY 11201
Description
OPENS FRIDAY NOVEMBER 2, 2012-THURSDAY NOVEMBER 8, 2012
TWO SHOWS NIGHTLY..
6:45PM DOORS/7:30PM SCREENING
&
9:30PM DOORS/10:15PM SCREENING
except
SATURDAY & SUNDAY
when you can join us for our
"WAKE UP, DUMBO!" early morning

11AM SCREENING SATURDAY!
8AM SCREENING SUNDAY!

_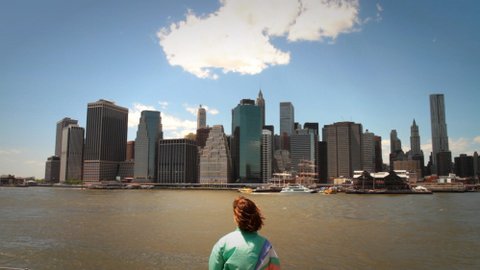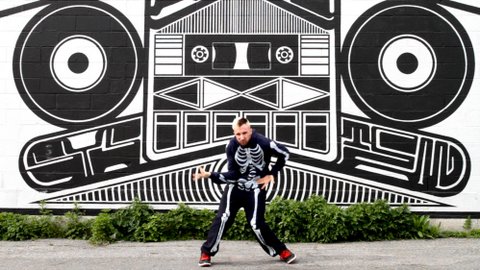 Girl Walk // All Day is an exuberant feature-length dance music film by Director Jacob Krupnick, shot in the streets and public spaces of New York City. The entire film is set to the soundtrack, All Day, the 2010 album by the mash-up DJ Girl Talk, and follows three improvisational dancers as they embark on an urban adventure across NYC over the course of one long day.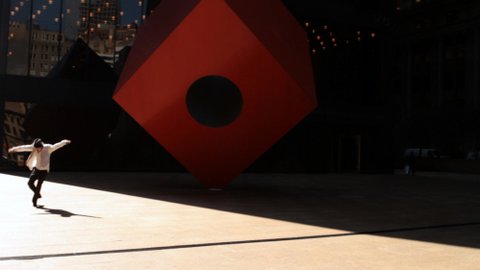 Girl Walk // All Day premiered at the Brooklyn Masonic Temple in New York City on December 8th, 2011 -- a wild combination of music, live dance, a dance party and a psychedelic liquid light performance by Joshua Light Show. Girl Walk // All Day will go on tour in the United States and abroad in 2012, as a series of live, venue-specific interactive screenings incorporating dance, local DJs, performers, artists and more.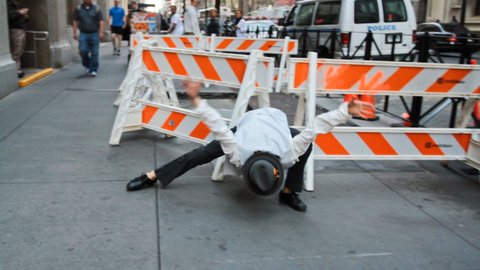 The film was funded in its entirety through the support of the creative micro-funding platform Kickstarter, and is a production of the Brooklyn-based creative studio, Wild Combination. The film is being distributed online, in chapters, by media partner Gothamist, and through the aforementioned venue-specific screenings.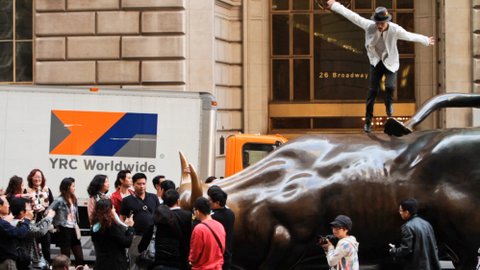 Girl Walk // All Day has received recent press from Pitchfork, Wired, Fast Company, The Daily News, SPIN, Huffington Post Canada, Portable TV, The NY Times, and The New York Times Magazine.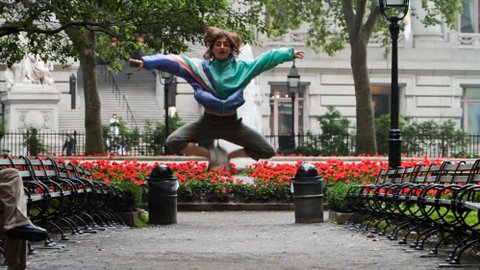 It has been called "a joy bomb," "insanely magical," and a "passionate, powerful touching piece of art." The film was named the "Most Innovative Music Video of 2011" by SPIN Magazine in December 2011.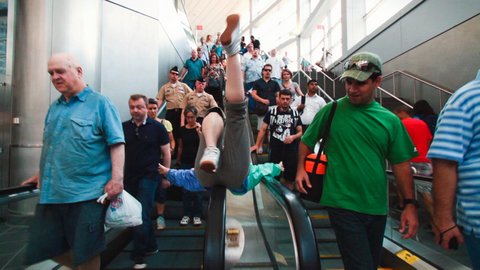 Girl Walk // All Day is a production by the creative studio, Wild Combination, of Brooklyn, NY