IFP & reRun THEATER PRESENT, "CRAZY AND THIEF"

Multiple Dates
Event Details
IFP & reRun Theater

PRESENT,
"CRAZY AND THIEF"
SCREENING:
MARCH 15th - 21st, 2013

TWO SHOWS NIGHTLY
FRIDAY MARCH 15th:
6:45PM DOORS/7:30PM SCREENING
Editor Matt Cowan and cinematographer Scott Miller in person and another rare treat: deleted scenes from Crazy & Thief and a very special short film!  

&
9:15PM DOORS/ 9:30PM SCREENING
Producers Steve Holmgren & Amy Browne in person!

* PLUS *

SATURDAY MARCH 16TH
WAKE UP DUMBO!
 7AM DOORS/SCREENING
(ADVANCE TICKETS REQUIRED FOR SCREENING)
SUNDAY MARCH 17TH
1PM DOORS/2PM SCREENING
Screening with: Jonathan Ashley's Lily & Kosmo Live
Join writer/director Jonathan Ashley and members of The Shelter Theatre Co. for a special sneak preview of the upcoming theatrical event Lily & Kosmo Live, a comedic tribute to the space operas of the '40s and '50s.  Be among the first to experience conceptual artwork, animation and live script readings, providing an exclusive glimpse into a unique sci-fi work-in-progress for all ages.

* PLUS *
 MONDAY MARCH 18TH:
6:45PM DOORS/7:30PM SCREENING
&

9:15PM DOORS/ 9:30PM SCREENING
TUESDAY MARCH 19th:
6:45PM DOORS/7:30PM SCREENING
&

9:15PM DOORS/ 9:30PM SCREENING
WEDNESDAY MARCH 20th:
6:45PM DOORS/7:30PM SCREENING
Director Cory McAbee in person to perform music from his project Captain Ahab's Motorcycle Club!

&
9:30PM DOORS/ 10:15PM SCREENING
THURSDAY MARCH 21st:
6:45PM DOORS/7:30PM SCREENING
Actor Gregory Cook in person! 

&

9:15PM DOORS/ 9:30PM SCREENING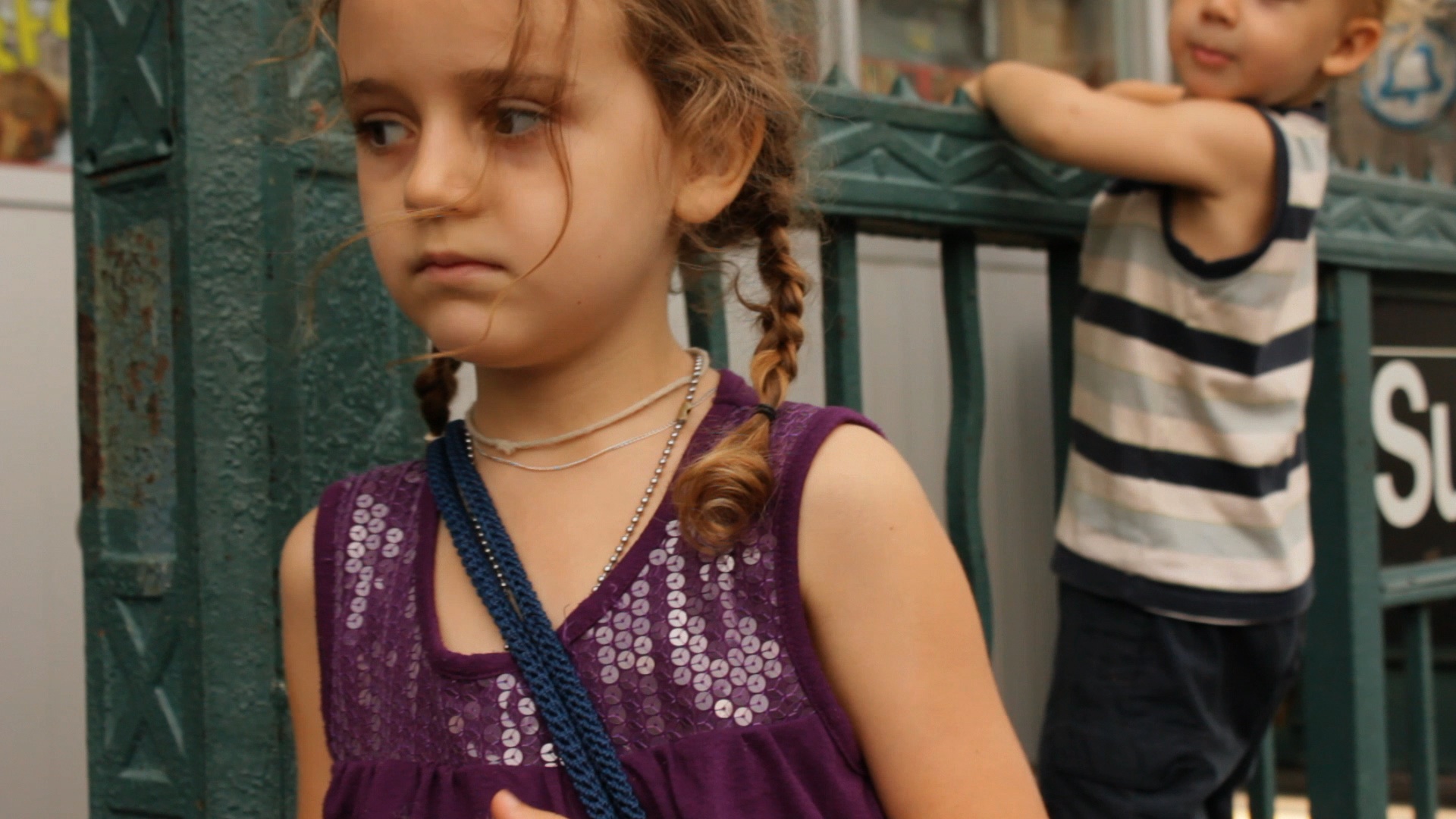 A seven year old girl takes her two year old brother on a voyage of chance and fantasy. They begin their journey by following a star chart that they had created by splashing paint on an old envelope.  They search city streets, store windows and garbage for star shaped images that coincide with the dots on their map. On their adventure they meet a one eyed man who they view as a dangerous cyclops. In an attempt to connect with the children the cyclops tries to describe a nativity scene, but without all the facts. The children's interpretation of his story sends them on a quest to find a time machine in Bethlehem, Pennsylvania.
Crazy and Thief is the third feature film by writer/director Cory McAbee. This micro-budget mini-feature has quickly become a favorite among festivals worldwide. It has received a New Visions Award at Sitges International Film Fest (Spain), a Special Features Jury Award at Indie Memphis (USA), Best of the Year 2012 by Forbidden Planet International (UK), and was voted Top 10 Best Undistributed Films of 2012 by Indiewire. Crazy and Thief has been called "a delightful surprise" and "quite unlike anything you'll ever see," while the NYC Lincoln Center refers to McAbee as "one of the largely unsung treasures of the contemporary American indie film scene."
Organizer
reRun@reBar - email events@rebarnyc.com
(March 2011) ENTERTAINMENT WEEKLY called reRun one of 8 nationwide theaters "redefining the moviegoing experience."
(April 2011) EVERY DAY WITH RACHAEL RAY praised reRun's gourmet popcorn as one of 4 nationwide theaters "giving their classic snack an upgrade."
(October 2011) TIME OUT NEW YORK singled out reRun as a "DIY trailblazer," saying they "love reRun's laid-back vibe" and "friendly staff."
(December 2011) TRAVEL AND LEISURE hailed reRun, among 9 others, as one of "The World's Coolest Movie Theaters."
(February 2012) VARIETY says reRun "raises bar for indies" and is "among the only theaters in the U.S. that provides newfound theatrical and ancillary opportunities to films without a [distributor]."
reRun is reBar's independent cinema, located just down the hall from the restaurant. Featuring 48 reclaimed car seats, full bar, gourmet snack counter, and a 12-foot screen, reRun offers just the kind of intimate art-house theater experience you'd expect from the creators of the funky gastropub reBar.
reRun provides a large theater AV experience. An all-digital 1080p HD projector, coupled with a monstrous JBL 7.1 surround pro-audio sound system make the movies projected on the twelve foot screen come alive in a sparkling show. The bar features two rotating draft taps, a broad selection of bottled craft beers, a selection of sustainable, organic, and biodynamically farmed wines, a full liquor cabinet for your imbibing pleasure, and traditional and creative snacks created by reBar's Executive Chef Jeremy Leech.
During off-hours reRun is available for private rental. Children's birthdays, corporate off-site meetings, and private get-togethers are all possible in the theater. Call the reBar and reRun Special Events Department at (718) 797.3025 for private bookings. Catering available for your parties through reBar.
IFP & reRun THEATER PRESENT, "CRAZY AND THIEF"