IFP & OSCILLOSCOPE LABORATORIES PRESENT: "WELCOME TO PINE HILL"

Multiple Dates
Event Details
IFP, Oscilloscope Labratories & reRun Theater

PRESENT,
"Welcome to Pine Hill"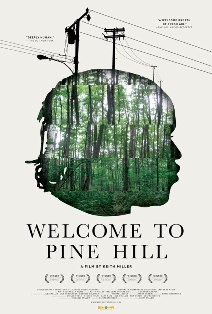 Special Q&A w/ Director Keith Miller on select nights
SCREENING:
MARCH 22nd - MARCH 28th, 2013

TWO SHOWS NIGHTLY, WEEKEND MATINEES (21 AND OVER) 
FRIDAY MARCH 22nd:
6:45PM DOORS / 7:30PM SCREENING
Special Q&A with Director Keith Miller following the screening

&
9:30PM DOORS / 10:15PM SCREENING
SATURDAY MARCH 23rd:
10:30AM DOORS / 11AM SCREENING
&
1:30PM DOORS / 2PM SCREENING
Special Q&A with Director Keith Miller following the screening
SUNDAY MARCH 24th:
7AM SCREENING
MONDAY MARCH 25th:

6:45PM DOORS / 7:30PM SCREENING
Special screening of short film "Mosquito" followed by Q&A with the filmmakers 
Directed By Jeremy Engle 
MOSQUITO is the coming of age story of a 13 year-old boy named Cesar, whose awkward bravado and fanciful imagination have earned him the nickname of Mosquito. On a memorable Halloween night in 1974, Cesar will fight to gain the respect of his teenage tormentors. This 12-minute short film, captures the gritty look and feel of NYC in the 1970's through the kinetic, free camera style of Sundance Cinematography Award winner Ferne Pearlstein. The ensemble cast is led by Alejandro Polanco, star of the critically acclaimed film "Chop Shop" (2007).
&
9:30PM DOORS / 10:15PM SCREENING
TUESDAY MARCH 26th:
6:45PM DOORS / 7:30PM SCREENING 
Followed by discussion with Meerkat Media on Collective Filmmaking
Join us for an evening of Welcome to Pine Hill co-presented with the Meerkat Media Collective.  This collective was essential in supporting the Pine Hill journey, and will screen one of their collaboratively-made short films before the feature.  A post-screening discussion will follow about collaboration in the filmmaking process with Director Keith Miller and members of the Pine Hill team and Meerkat Media.  What dynamic allows for this?  What challenges and pitfalls arise?  How do we draw the line between individual authorship and collective authorship?  How can we leverage shared resources to make our impossible project ideas possible?
& 
9:30PM DOORS / 10:15PM SCREENING
WEDNESDAY MARCH 27th:
6:45PM DOORS / 7:30PM SCREENING
&
9:30PM DOORS / 10:15PM SCREENING
THURSDAY MARCH 28th:
6:45PM DOORS / 7:30PM SCREENING
Special screening of short film "The Creek When He Came Back" Q&A with filmmakers to follow. 
After Chris abruptly walks out on her boyfriend, she heads to the country with a photographer for an impromptu modeling session near his family home in upstate New York. Chris soon finds that the woods surrounding the property have the uncanny ability to manifest ghostly visions of the past. When the photographer, Danny, leaves to visit his estranged father in a town nearby, the visions intensify and Chris finds herself alone as an unexpected visitor arrives with a daunting favor to ask of her.
&
9:30PM DOORS / 10:15PM SCREENING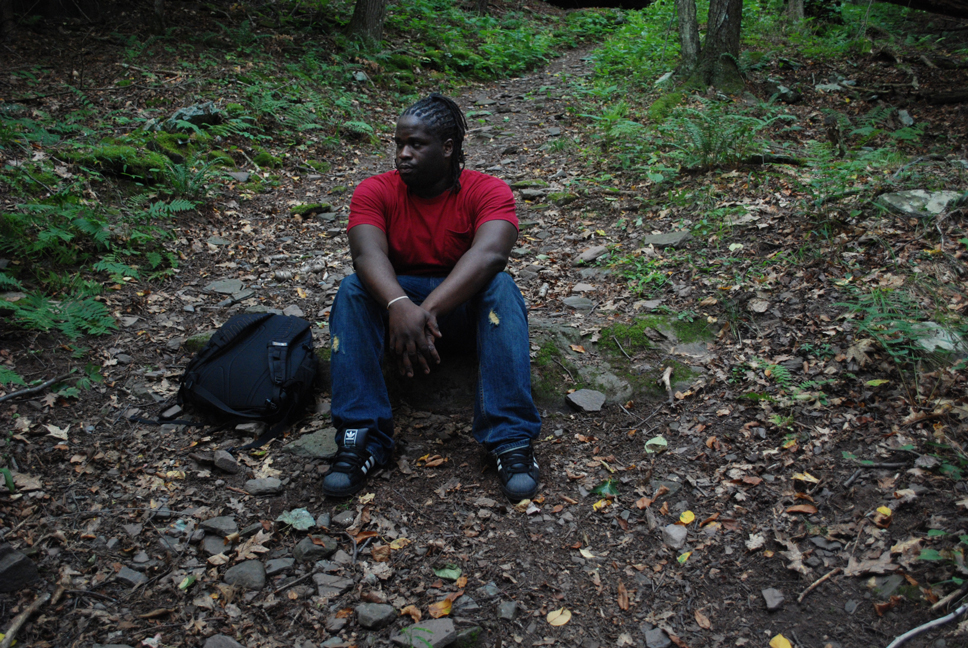 WELCOME TO PINE HILL is the first feature film by writer/director Keith Miller and is an extension of his award winning short film PRINCE/WILLIAM. The film won the top prize at Slamdance 2012 and has garnered rave reviews from numerous critics.  A.O. Scott of The New York Times glowed, "WELCOME TO PINE HILL is a work of socially aware realism… thoughtful and adventurous".  Additionally, CriterionCast weighed in, calling it "a beautifully crafted, and touchingly melancholy drama that should not be missed."
Trailer:http://vimeo.com/50755096#
Organizer
(March 2011) ENTERTAINMENT WEEKLY called reRun one of 8 nationwide theaters "redefining the moviegoing experience."
(April 2011) EVERY DAY WITH RACHAEL RAY praised reRun's gourmet popcorn as one of 4 nationwide theaters "giving their classic snack an upgrade."
(October 2011) TIME OUT NEW YORK singled out reRun as a "DIY trailblazer," saying they "love reRun's laid-back vibe" and "friendly staff."
(December 2011) TRAVEL AND LEISURE hailed reRun, among 9 others, as one of "The World's Coolest Movie Theaters."
(February 2012) VARIETY says reRun "raises bar for indies" and is "among the only theaters in the U.S. that provides newfound theatrical and ancillary opportunities to films without a [distributor]."
reRun is reBar's independent cinema, located just down the hall from the restaurant. Featuring 48 reclaimed car seats, full bar, gourmet snack counter, and a 12-foot screen, reRun offers just the kind of intimate art-house theater experience you'd expect from the creators of the funky gastropub reBar.
reRun provides a large theater AV experience. An all-digital 1080p HD projector, coupled with a monstrous JBL 7.1 surround pro-audio sound system make the movies projected on the twelve foot screen come alive in a sparkling show. The bar features two rotating draft taps, a broad selection of bottled craft beers, a selection of sustainable, organic, and biodynamically farmed wines, a full liquor cabinet for your imbibing pleasure, and traditional and creative snacks created by reBar's Executive Chef Jeremy Leech.
During off-hours reRun is available for private rental. Children's birthdays, corporate off-site meetings, and private get-togethers are all possible in the theater. Call the reBar and reRun Special Events Department at (718) 797.3025 for private bookings. Catering available for your parties through reBar.