IFP & Filmmaker Magazine Present...Secret Film Club
When and where
Location
reRun Theater 147 Front St Brooklyn, NY 11201
Description
IFP & Filmmaker Magazine Present....
SECRET FILM CLUB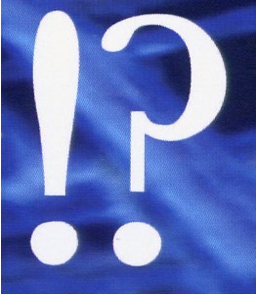 May 17 - 23
What Is The Secret Film Club?
The Secret Film Club will be a recurring weeklong series at reRun that will feature TEN new independent films we're most excited about. Almost all of these films have been on the film festival circuit—some only for a few months, some longer—but they have NEVER screened previously in New York City.
How Do You Find Out What's Playing?
Well, wouldn't you like to know? This is after all a SECRET film club. But...we can't say there won't be some delicious hints sprinkled about here and there.
How Do You Get Tickets?
For our inaugural edition, these exclusive screenings will be FREE. Yes, that's right. Free. RSVP above for entry to the entire week of screenings on a first come, first serve basis, plus daily clues on what's screening.

When Are The Showtimes?
Friday, May 17th
Doors: 6:45pm / Screening: 7:30pm
&
Doors: 9:30pm / Screening: 9:45pm
Monday, May 20th
Doors: 6:45pm / Screening: 7:30pm
&
Doors: 9:30pm / Screening: 9:45pm
Tuesday, May 21st
Doors: 6:45pm / Screening: 7:30pm
&
Doors: 9:30pm / Screening: 9:45pm
Wednesday, May 22nd
Doors: 6:45pm / Screening: 7:30pm
&
Doors: 9:30pm / Screening: 9:45pm
Thursday, May 23rd
Doors: 6:45pm / Screening: 7:30pm
&
Doors: 9:45pm / Screening: 10pm
(All Screenings 21+)