IFP, DCTV & reRun THEATER PRESENT, "CODE OF THE WEST"

Multiple Dates
Event Details
IFP, DCTV & reRun Theater

PRESENT,
"CODE OF THE WEST"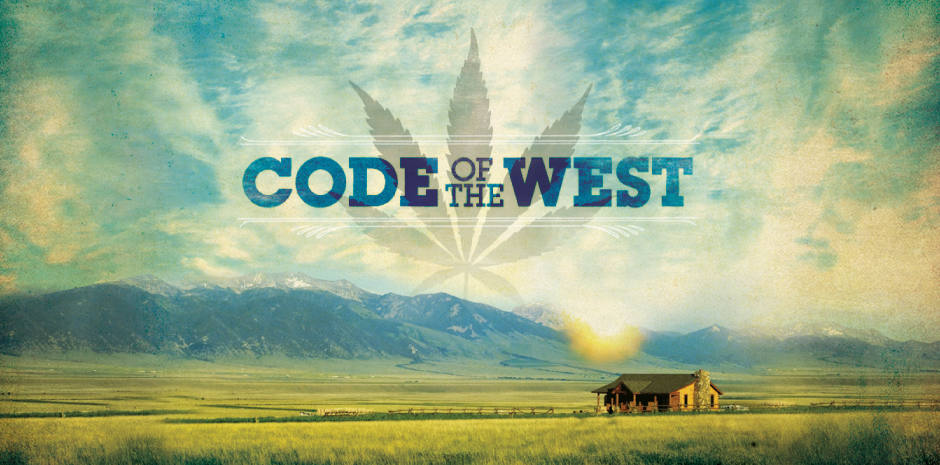 "A must-see for anyone interested in drug reform" 
- Austin Chronicle  
"Powerful, beautiful and enlightening. Watch it now."
- Drug War Chronicle 
SCREENING:
MARCH 29th - APRIL 4th, 2013

TWO SHOWS NIGHTLY, WEEKEND MATINEES
 Q&A with guest speakers at selected screenings!
FRIDAY MARCH 29th:
6:45PM DOORS/7:30PM SCREENING
MARCH 29: Medical marijuana, and DPA's drug reform initiatives, in NY state. 
 Guest Speakers:
Rebecca Richman Cohen, Director, Code of the West, 
 Evan Goldstein, NY-Policy Coordinator, Drug Policy Alliance (DPA)

&

9:30PM DOORS/ 10:15PM SCREENING
* PLUS *

SATURDAY MARCH 30TH
1PM DOORS/2PM SCREENING
Rebecca Richman Cohen, director of Code of the West in person!
&
SUNDAY MARCH 31ST
1PM DOORS/2PM SCREENING
Rebecca Richman Cohen, director of Code of the West in person!
* PLUS *
MONDAY APRIL 1 st:
6:45PM DOORS/7:30PM SCREENING
APRIL 1: The human consequences of America's drug war
Guest Speakers:
Tom Daubert, Film Subject, Code of the West
 Jeff Kaufman, Former Police Officer and Speaker, Law Enforcement Against Prohibition (LEAP)
TUESDAY APRIL  2nd:
6:45PM DOORS/7:30PM SCREENING
APRIL 2: Medical cannabis: pain and persecution, cure and controversy
Guest Speakers: 

 Sunil Aggarwal MD PhD, Physician and Medical Cannabis Expert
 Anna Saini, Organizer-Voices of Community Activists and Leaders (VOCAL-NY)
&

9:30PM DOORS/ 10:15PM SCREENING
WEDNESDAY APRIL 3rd:
6:45PM DOORS/7:30PM SCREENING
APRIL 3: Marijuana legalization and the tensions between states' rights and the supremacy of federal law.
Guest Speaker:

 Ezekiel Edwards, Director, ACLU Criminal Reform Project
&
9:30PM DOORS/ 10:15PM SCREENING
THURSDAY APRIL 4th:
6:45PM DOORS/7:30PM SCREENING
APRIL 4; Women, mass incarceration and marijuana policy
 Guest Speakers:
Laura Notini, Regional Coordinator, NORML Women's Alliance
 Tina Reynolds, Co-founder, Women on the Rise Telling HerStory (WORTH)
&

9:30PM DOORS/ 10:15PM SCREENING
At a time when the world is rethinking its drug policies large and small, one state rises to the forefront. Once a pioneer in legalizing medical marijuana, the state of Montana may now become the first to repeal its medical marijuana law. Set against the sweeping vistas of the Rockies, the steamy lamplight of marijuana grow houses, and the bustling halls of the State Capitol, CODE OF THE WEST follows the political process of marijuana policy reform – and the recent federal crackdown on medical marijuana growers across the country. This is the story of what happens when politics fail, emotions run high and communities pay the price.
First premiering at the SXSW Film Festival, CODE OF THE WEST garnered widespread attention in 2012 as national news headlines charted states' ongoing battle for marijuana legalization. Featured in IndieWire and The New York Times, the film's story became a viral phenomenon, reaching #2 on reddit.com and inspiring thousands to sign a petition asking for the release of imprisoned film subject and marijuana grower Chris Williams. With support from more than 500 backers on Kickstarter, we are pleased to announce a new release of CODE OF THE WEST that brings our story up to the present day. Called "eye opening and gripping" by The Nation and "a must-see for anyone interested in drug reform" by The Austin Chronicle, CODE OF THE WEST has played in the Independent Film Festival Boston, the Traverse City Film Festival, Camden International Film Festival,  DocNYC, and was featured as part of the "Spotlight on Documentaries" program at IFP's Independent Film Week in 2011. The Drug War Chronicle hails it as "powerful, beautiful and enlightening" and Norm Stamper, Former Chief of Seattle Police and Author of Breaking Rank praises it as an "inspired, deeply personal look at the battle over medical marijuana that will turn heads and change minds, not just in the battleground state of Montana but throughout the country.
To inquire about organizing a screening and fundraising event, please contact outreach@racinghorsepro.com
Trailer: http://vimeo.com/37432807

Organizer
(March 2011) ENTERTAINMENT WEEKLY called reRun one of 8 nationwide theaters "redefining the moviegoing experience."
(April 2011) EVERY DAY WITH RACHAEL RAY praised reRun's gourmet popcorn as one of 4 nationwide theaters "giving their classic snack an upgrade."
(October 2011) TIME OUT NEW YORK singled out reRun as a "DIY trailblazer," saying they "love reRun's laid-back vibe" and "friendly staff."
(December 2011) TRAVEL AND LEISURE hailed reRun, among 9 others, as one of "The World's Coolest Movie Theaters."
(February 2012) VARIETY says reRun "raises bar for indies" and is "among the only theaters in the U.S. that provides newfound theatrical and ancillary opportunities to films without a [distributor]."
reRun is reBar's independent cinema, located just down the hall from the restaurant. Featuring 48 reclaimed car seats, full bar, gourmet snack counter, and a 12-foot screen, reRun offers just the kind of intimate art-house theater experience you'd expect from the creators of the funky gastropub reBar.
reRun provides a large theater AV experience. An all-digital 1080p HD projector, coupled with a monstrous JBL 7.1 surround pro-audio sound system make the movies projected on the twelve foot screen come alive in a sparkling show. The bar features two rotating draft taps, a broad selection of bottled craft beers, a selection of sustainable, organic, and biodynamically farmed wines, a full liquor cabinet for your imbibing pleasure, and traditional and creative snacks created by reBar's Executive Chef Jeremy Leech.
During off-hours reRun is available for private rental. Children's birthdays, corporate off-site meetings, and private get-togethers are all possible in the theater. Call the reBar and reRun Special Events Department at (718) 797.3025 for private bookings. Catering available for your parties through reBar.