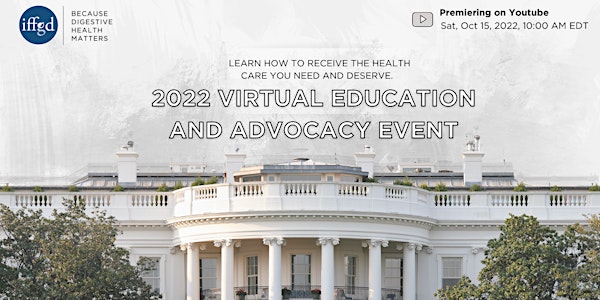 IFFGD 2022 Virtual Educational and Advocacy Event on the Hill
IFFGD will host a free Virtual Education and Advocacy Event about access to healthcare and treatment and how to best advocate for yourself
About this event
IFFGD 2022 Virtual Education and Advocacy Event
For the millions of Americans living with the debilitating and sometimes life-threatening symptoms of a functional gastrointestinal or motility disorder (FGIMD), the fight for awareness, research into safe and effective treatments, and cures are ongoing. The International Foundation for Gastrointestinal Disorders (IFFGD) has been a voice on Capitol Hill for many years, educating key decision makers in Congress about the needs of their constituents and influencing support for education and research activities at the Federal level.
IFFGD's 2022 Virtual Education and Advocacy Event is a free event to educate the community about access to healthcare and treatment and how to best advocate for yourself in the medical field. Due to COVID-19 protocols, the event will be fully virtual.
The virtual educational sessions will be available as a YouTube Premiere on Saturday, October 15, 2022.
The virtual education program is designed to help you learn more about how to receive the health care you need and deserve. Learn about topics like:
Session 1: Advocating for yourself in the doctor's office
During this session, we will discuss the many obstacles that patients face while working with their healthcare provider and/or support staff to receive proper care and how to overcome those challenges.
Sessions 2: Advocating for yourself to get medications or diagnostics you need
During this session, you will hear from family members and a patient about how changes in insurance coverage, insurance denials, and medication costs have personally impacted their lives or loved ones. We will also discuss how to find an insurance plan tailored to your needs.
Session 3: How to Afford your Healthcare
During this session, we will educate patients on navigating the complex coverage system for medical tests and medication. Afterward, we will hold a discussion to help answer questions from the patient community on the best ways to move forward to gain access to affordable medications and procedures.
**Please see full agenda below**
In addition to the education program you will also be able to email IFFGD your personal stories which will be hand delivered by IFFGD staff to Congressional Representatives on the Hill on October 3rd. If you are interested in sharing your story, click here to get started. We are asking that all stories be submitted no later than Monday, September 26, 2022.
View videos from the 2021Virtual Advocacy Event.
Please do not hesitate to contact our staff at Hayley McCorkle (hnmccorkle@iffgd.org) with any questions and/or concerns.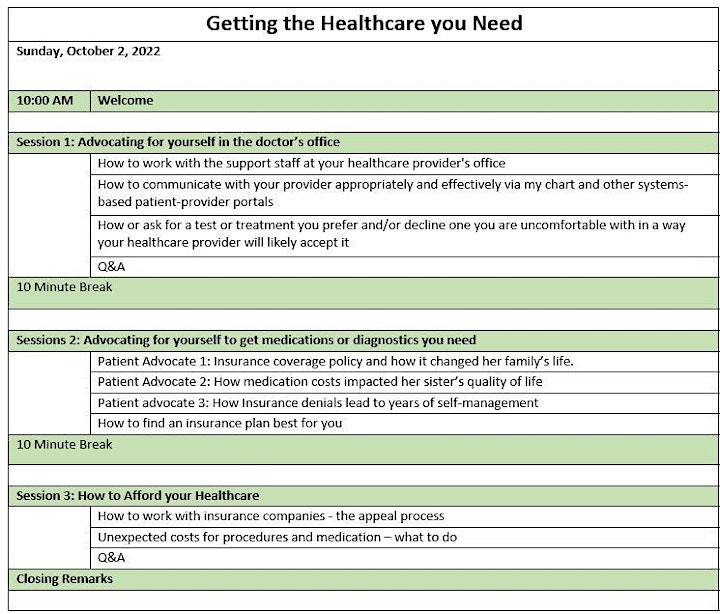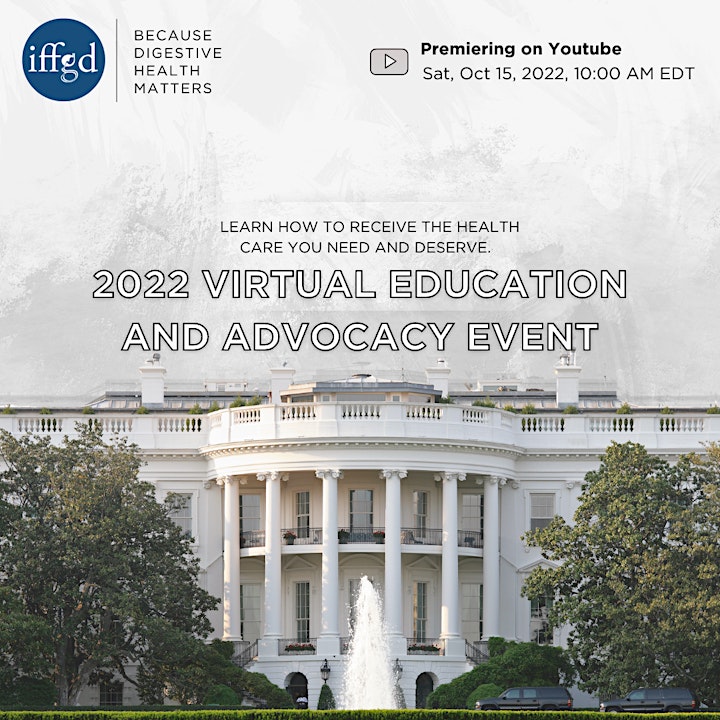 About IFFGD
The International Foundation for Gastrointestinal Disorders (IFFGD) is a nonprofit education and research organization dedicated to improving the lives of people affected by a chronic gastrointestinal disorder. Founded in 1991, IFFGD helps improve care by enhancing awareness, improving education, and supporting and encouraging research into treatments and cures for chronic digestive conditions. Learn more at iffgd.org.