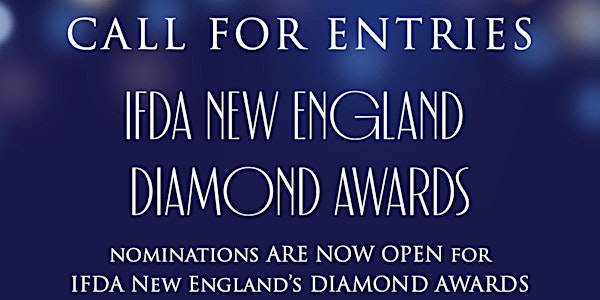 IFDA NE Diamond Award Submissions
Please make sure you purchase your entries in the correct categories and for every category entered.
About this event
We welcome IFDA-NE members to submit projects including individual designers, members of interior design teams, and students. Entries will represent projects completed no earlier than November 2019. Members are encouraged to re-submit eligible projects previously entered but not yet awarded. Students will be submitting design projects completed as coursework.
General participants are asked for a minimum of two and a maximum of eight digital images in addition to their Concept Statement, consisting of a maximum of 200 words, discussing design challenges, design solutions and the unique aspect of design offers.
Some of these categories MAY NOT be represented with an award. The outcome is dependent upon the pool of projects submitted.
Please make sure, BEFORE PURCHASING, that you send your completed entry(entries) via Google Drive or Dropbox folder, each marked with the entry category, to ifda.nec@gmail.com.