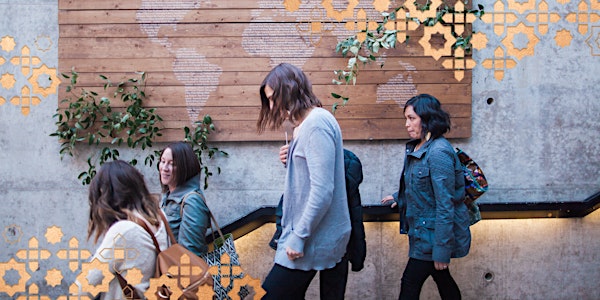 When and where
Location
Austin City Limits Live at The Moody Theater 310 Willie Nelson Blvd Austin, TX 78701
Description
Full Price Ticket
As a fundraiser for our ministry, we have collected every available seat left at IF:Austin, and we're selling them for full price, $325. There are 50 seats available on a first come first serve basis. We hope you join us, and thank you for your generosity!
The 2017 Gathering Vision
At IF:Gathering 2017, we'll look at one of the most influential generations that have ever lived — the early church. The way God moved through them was simple and pure. We believe they are the model we need right now.
We are a generation that wants to be used by God and longs to be a part of something bigger than ourselves. Our fear is that, in searching for our purpose, we have become a generation that performs big acts of faith, but we forget to do the quiet, simple acts of faith no one sees.
We dream we would be disciples that experience the power of God as He does big things through simple acts of faith. That we live unified, focused on taking advantage of our short time on this earth. Our hope is that we would participate with the Spirit of God and see Him go forth in our generation in a most powerful way. We long to be a people surrendered to God, not just in our minds and in our theology, but also in our daily lives.

Looking for Event Details? View them here.
Additional Options:
We have trimmed our Austin event this year from four sessions to three. But we have added a pre-event recording, which we'd love for you to register for and sit in on. The content we record during this time will be used as a future tool. Doors will open at 1:30pm, with the recording starting at 2:00pm. Please join us! Be sure to select the pre-event recording on the IF:Gathering event registration form.


FAQs
Is there an Eventbrite Fee when I donate?
Yes! Added onto your donation is 3% of your donation for Eventbrite Payment Processing. This is in addition to the Eventbrite service fee (2.5% plus $0.99 per registration in USD), which is a default fee.


Are there ID requirements or an age limit to enter the event?
You do not need to print and bring your ticket. All you need is a government issued ID. Nursing children are permitted free of charge. No age limit to enter.


Is there group ticketing available?
Registration is limited one ticket per email address. If you have a group, we recommend that you gather and host an IF:Local.


Is the seating general or reserved?
IF:Austin registration is general seating.


Where can I contact the organizer with any questions?
You can email help@ifgathering.com for expedited registration help.

Is my registration transferrable?
Yes.
Go to tickets. After you log into your Eventbrite account, access the account menu, then select "Tickets."

Select your order. Locate your order and click to display the information collected during registration.

Select "Edit." If you want to transfer your tickets to someone else, you will need to replace all of your information with theirs (Name, Email, Cell Phone & Address). We recommend checking the box to send the new attendee a confirmation email with all the ticket/registration information they'll need.

Save your changes. Once you're done, select "Save" to save your changes.
The window to transfer tickets will close on January 27, 2017.

What is the refund policy?
Your donation is non-refundable.

Will there be a waitlist?
Yes, once IF:Austin is sold out, the waitlist will open. As women discover that they will not be able to attend and they do not know someone to transfer it to, then we will open up tickets to people on the waitlist. If you get an email from Eventbrite about a ticket being released to you, there are only 48 hours in which you can claim the available ticket.

Do I have to bring my printed ticket to the event?
No, you do not need a printed ticket at the event.
Have questions about your registration? Contact help@ifgathering.com