IFA to host Pamela Seymour Smith Sharp for Artists Speak on zoom June 13
Imago Foundation for the Arts will host Pamela Seymour Smith Sharp, a visual artist, archivist, curator, and oral historian on June 13.
About this event
Imago Foundation for the Arts (IFA) will host Pamela Seymour Smith Sharp, a visual artist, archivist, curator, and oral historian as part of its on-going Artists Speak program at 2 p.m. on Sunday, June 13 via Zoom.
Join Zoom Meeting
https://us02web.zoom.us/j/83985474998?pwd=TDJqVWtaMW5aTDQ3M0J4Nm5UcUhpZz09
Meeting ID: 839 8547 4998
Passcode: 034050
IFA began its Artists Speak series in 2018 as a way for established Rhode Island artists to present their artwork and tell the stories of how their creative lives and careers unfolded. The series aims to heighten public understanding of how the arts connect to building community.
Seymour Smith Sharp's experimental work with Western letterforms crosses single-stroke handwritten Roman Capitals and graffiti handstyle, resulting in the hybrid letterforms of Roman Caps Handstyle.
The Imperial Latin alphabet (Roman Capitals) achieved its formal peak in the first century AD. The best example is found in the inscription at the base of Trajan's Column in Rome. Edward M. Catich (1906-1979), a Jesuit priest and Chicago union sign writer, traveled to Rome in 1935 and saw the Trajan inscription. Scrutinizing the static carved letters, he discerned that the text was layed out in brush-written letters on stone, and then carved. He codified the motion-efficient brushstroke sequences and directions that the Roman sign writers used. Father Catich taught brush-written Roman Capitals in the U.S. until the late 1970s. Seymour Smith Sharp studied with him and was his studio assistant at Colorado College in 1975 and 1976.
She says, "Early graffiti handstyles caught my eye in New York in the mid-1970s. Single-stroke, marker-written tags on the street and in the subway used stroke sequences and directions similar in principle to brush-written Roman Capitals. In 1978-80, I taught Roman Capitals and Blackletter calligraphy as a volunteer at a state reform school for juveniles in Connecticut, idealistically hoping the discipline of calligraphy would be reformative. Instead, in this interstitial space, a cross-pollination between graffiti handstyles and model western calligraphic hands occurred."
In 2019, while writing Roman Capitals alphabets with broad edge acrylic paint markers, relying on kinesthetic muscle-memory, instead of copying model letterforms, and deploying graffiti handstyle's loose gesture and play on legibility, Seymour Smith Sharp's Roman Caps Handstyle emerged.
She says, "In April 2020, during the Covid-19 lockdown, Covid patients were dying of mysterious changes to the blood that doctors described as "hemostatic derangement." I subjected Roman Caps Handstyle to derangement, further breaking down their structure, geometry, and legibility, resulting in an intrinsically "weird" handstyle, Roman Caps Derangement (a Covid-19 handstyle)." She notes that, in a 2016 essay, Mark Fisher (1968-2017), cultural theorist and philosopher, describes the "weird" and the "eerie" as liminal modes that occur in human encounters with the unsettling and "unhomely."
Besides Seymour Smith Sharp, speakers for the 2021 series included Joan Hausrath who spoke on April 18 and Jazzmen Lee-Johnson who will spoke on May 16. Video recordings of all 3 Artists Speak talks may be viewed on IFA's Youtube channel at: https://www.youtube.com/channel/UC7ZMQQFas0Jc5S5ykONgYrA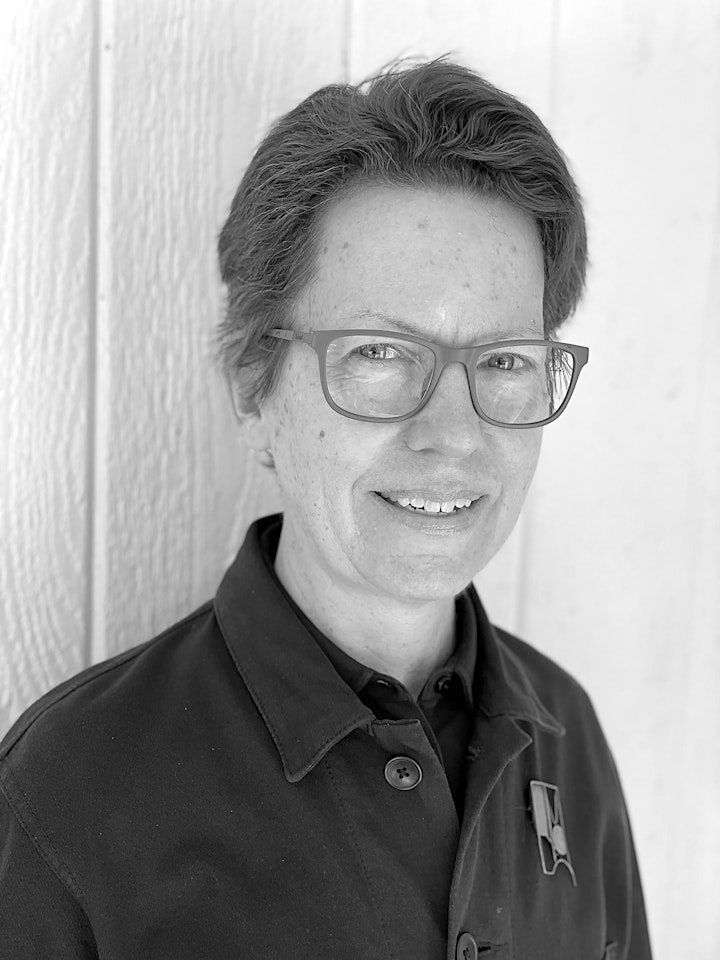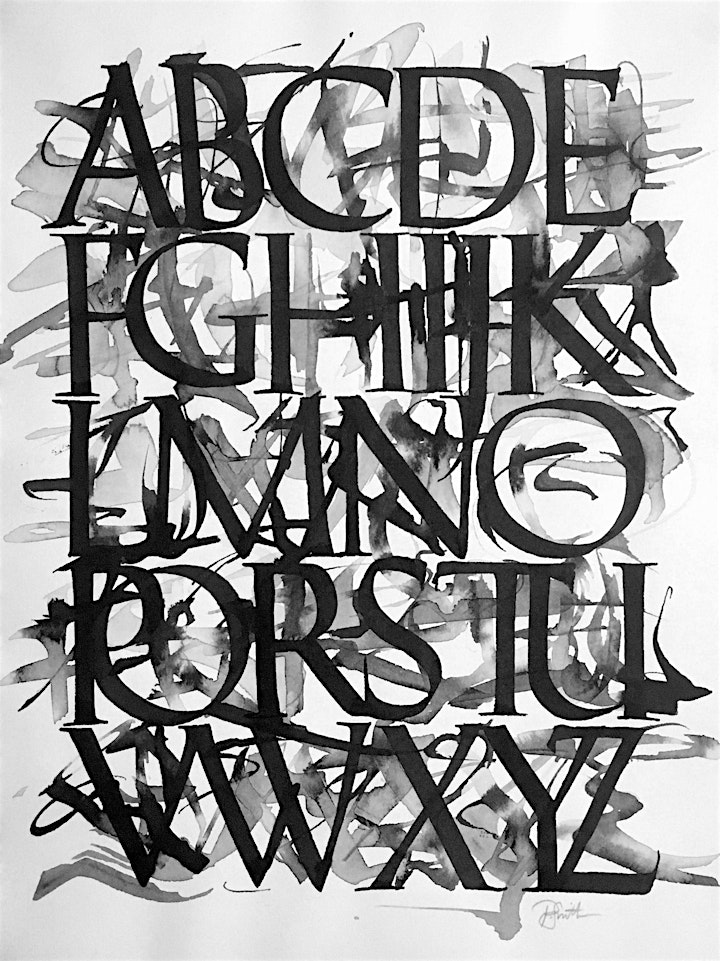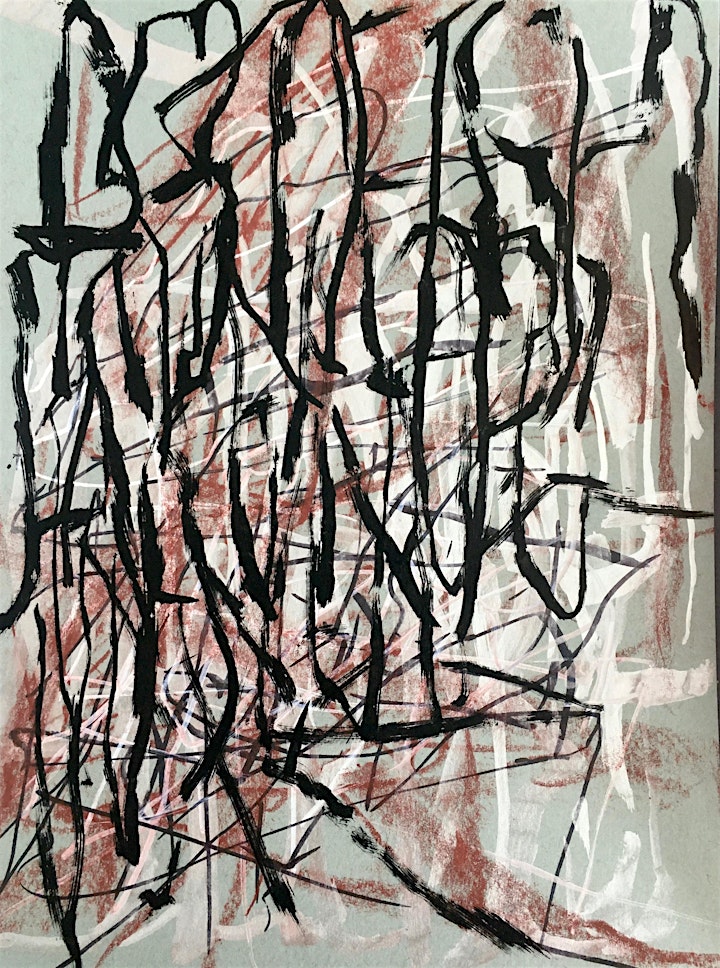 Organizer of IFA to host Pamela Seymour Smith Sharp for Artists Speak on zoom June 13