Description
If Not Now, When?
These are such exciting times to be involved in advancing the Kingdom. God needs all of us to be living our destiny and purpose to fulfill His plan. Let's come together and make a difference by saying, YES!
It's time to:
put your hand to the plow

use your gifts and abilities

join a team

live your dreams

realize it's your finest hour

be launched
"For I know the plans I have for you, declares the Lord, plans to prosper you and not to harm you, plans to give hope and a future." Jeremiah 29:11
For such a time as this!
---
Conference Speakers:

Patricia King, Dr. Clarice Fluitt, and Bobby Conner




Thursday - Saturday, March 21-23
* CONFERENCE SCHEDULE *
Thursday Schedule:
6:00 pm - Registration

6:30 pm - 9:30pm - Evening Session
Friday Schedule:
9:30 am - 12:00 pm - Morning Session

12:00 pm - 1:00 pm - Prophetic Ministry
Lunch Break


2:30 pm - 4:30 pm - Afternoon Session

4:30 pm - 5:00 pm - Prophetic Ministry

Dinner Break


6:30 pm - 9:30 pm - Evening Session
Saturday Schedule:

9:30 am - 12:00 pm - Morning Session
---
* REGISTRATION *
Early Bird Registration - Before March 1, 2019 - $65.00
Regular Registration - After March 1, 2019 - $75.00
---
* HOTEL ACCOMMODATIONS *
SpringHill Suites by Marriott
900 El Camino Real
Atascadero, CA 93422
1-805-462-3500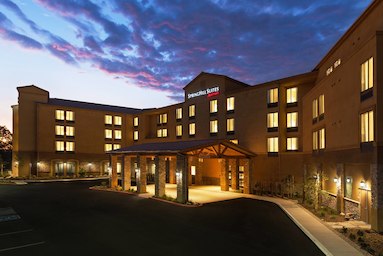 Best Western Plus Colony Inn
3600 El Camino Real
Atascadero, CA 93422
1-805-466-4449