iExcel Mentorship Academy

Tuesday, August 27, 2013 at 7:30 PM

-

Tuesday, October 29, 2013 at 8:30 PM (EDT)
Event Details
The iExcel Mentorship Academy is for Sacrificial Kingdom Believers that are willing to pay a price to be great, successful, and anointed achievers in their life.  As a mentee, Dr. Williams will provide you with the training, development, and mentorship to help you excel and transcend beyond places of failure and into places of success in every area of your life.  During this eight week program, you will learn how to excel in your ministry, business, career, faith, family, finances, spiritual and economic lives.  At the end of the mentorship sessions, you will be equipped to overcome all barriers and excel into making your Dreams and Destiny a reality!
Don't delay, register TODAY!!!   Dr. Taketa Williams is ready to help empower you, so that you can see your dreams come to pass at the iExcel Mentorship Academy . Get ready to excel on a Higher Dimension! Your confidence is going up like a ROCKET! Let's get ready for TAKEOFF!
 Classes are held every TUESDAYS starting, August 27 - October 15 at 7:30pm - 8:30pm EST
 Here's what's in store for you over the next 8 weeks:
Cost of Mentorship Academy: 
The cost of the 8 week course is $1000 
2 payment options are available:
Full payment of $1000 

Deposit of $500 plus $20 administrative fee

2 payments of $250 plus $20 administrative fee due by 9/15 & 10/1
Powerpacked Sessions: 
Part 1:
Class 1 - How to Identify Your Purpose/How to Make Your Dream Come To Pass
Class 2 - Overcoming Opposition When Trying to Fulfill Your Purpose
Class 3 - Building Your Confidence and Raising Your Self Esteem/Developing an I Can Do Spirit
Class 4 - Marketing and Branding You, Your Vision, Your Ministry and/or Your Business
Class 5 - How To Keep It All Together 

(Balancing Faith, Family, Finances, Ministry, Career, Business, Developing the Superwoman or Superman Syndrome)
Class 6 - Divine Connections & The Power of Networking
Class 7 - How To Make A Comeback After A Major Setback ~ Get Your Bounce Back
Class 8 - Surviving Hurt, Betrayal, Devastation & Pain
What to expect at the conclusion of the course:
Certificate of Completion
Register TODAY!
  FAQs
When will I receive my access code to view the teachings?
Each student will receive a link with a special code to view the teaching online at approximately 5pm EST the day of each teaching.  Each week will feature a different code.
Please be a person of integrity and do not share the class with someone that has not paid.
Where are the courses offered?
Each class will be taught ONLINE!!!! You can view it from your computer, iPhone, iPad, Android Phone and/or smartdevice!!!  You can also enjoy the class via teleseminar/telephone.
Is my registration/ticket transferrable?
Registrations can not be shared or transferred to another person.  Registrations are tracked by the email address that use to register for the course.  All correspondence and access code will be communicated to the email you have on file.
 Can I update my registration information?
Once you have registered for the course you can update your registration information by using the email that you registered with for the course.
What happens if I already sowed a Mentorship Seed in June?
If you sowed the Mentorship Seed in June, you will receive an email enrolling you for Part 1 (2 Classes) of the Mentorship Academy. In your enrollment packet, you will have  an opportunity to complete the remaining parts at a discounted rate. If you have not received your email and you sowed the Mentorship Seed, please email us at impactchristiancenter@gmail.com.
What is the refund policy?
There are NO refunds allowed and all contributions are considered a donation to the ministry.
Where can I contact the organizer with any questions?
If you have further questions please contact in one of the following manners:
1. Call our office at 888-424-9673
2. Email us at impactchristiancenter@gmail.com
3. Click on the Contact the Organizer from the registration page
When & Where

Webinar/Audio




Tuesday, August 27, 2013 at 7:30 PM

-

Tuesday, October 29, 2013 at 8:30 PM (EDT)
Add to my calendar
Organizer
Impact Ministries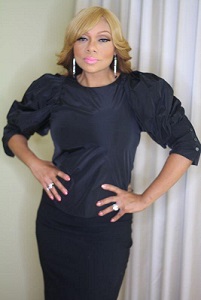 Dr. Taketa Williams is a highly anointed, vibrant, and powerful prophet carrying the Spirit of Revival to the Nation and the Nations. She travels extensively all over the US and international territories. She is known as the "Preachers Preacher." The ministry that God has placed inside of her is dynamic and the capacity in which He uses her will knock you off your feet! When she goes forth, lives are changed, bound men and women are set free, and the glory and the manifestation of God's presence is revealed! She touches lives all over the world and ministers to millions through her television ministry called "Exousia," aired on the Word Network – the number one television source for urban ministries.
 She co-pastors the Impact Christian Center alongside her husband, Apostle Roderick A. Williams. They have a cutting edge ministry established on four core values: Excellence, Education, Evangelism, and Etiquette. Ultimately, the Impact Christian Center serves as a deliverance center, dream center and destiny center that assist individuals in walking in their deliverance, fulfilling their purpose, and reaching their destiny.
Amongst her many accomplishments, Dr. Williams received her Honorary Doctrine of Divinity in 2010 from the Christian Bible Institute. She is also the author of various books such as 50 Days Until Revival, My Cup Runs Over, Scriptures For Everyday Living, Change Your Thoughts Change Your Life, I Can See Clearly Now and A Redefine You. In addition, Dr. Williams is an establishmentarian and has and developed schools and classes such as the Impact Preacher's Institute, the PTW Ministries Biblical Institute of Technology, The Prophetic School of Ministry and many more. Her successes are ongoing and innumerable.
Get ready to experience this spectacular ministry and watch God impact your life in a tremendous and radical way.