IEP or Not IEP?

Wednesday, April 19, 2017 from 6:00 PM to 7:30 PM (PDT)
Event Details
 Webinar:
IEP or Not IEP?  That is the Question.

Speaker:   Regina Manning

IEP meetings can be an intimidating experience.  This webinar will be divided into two areas.

Part I will cover:
Dyslexia identified
Cause of Dyslexia
How to remediate or achieve academic competencies in core academic skills (i.e., literacy and numeracy)
Part II will cover:

The IEP Road Map
What/who parents should/could bring when you attend the IEP meeting

What questions to ask
Goals: growth vs percentages
Other available options, i.e., 504 Plans, outside services
Parent expectations compared to school expectations
Do you know - or do you work with - a student who struggles and you think an IEP might be valuable? Have you wondered happens in an IEP meeting? Have you wondered what other services are availble?
If so, then............
   ***This webinar is for You!
Introducing Regina Manning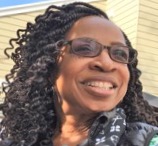 Founder/CEO of EZr Learning Solutions

Graduate Educational Studies Lecturer on Dyslexia

Speaker on Dyslexia

Barton Reading & Spelling Tutor

Dyslexia Consultant, conducts In-depth Evaluations & Screenings

Board member for Tri-Counties Branch of International Dyslexia Association.
Continuous graduate educational studies

Educator - 18yrs

Corporate Financial Industry Trainer

Bachelor of Arts/Education; University of Washington
Tickets are available until 1 pm on April 19, 2017
You will receive:
1.   A copy of the Powerpoint - a day or two before webinar
2.  Access to the audio/visual version of the webinar - available about 1 week after webinar
 Typical Q and A:
1. What if I cannot make the start time for this webinar?  You can join us at any time. Afterwards, you will receive a copy of the entire presentation, including the audio portion. This will enable you to review the material, or if necessary, catch up on anything you may have missed.
2. Will I receive a copy of the Powerpoint prior to the start of the webinar?  We will do everything in our power to make this happen!!
3. Will there be background noise from the other people on the line that interferes with whether or not I am able to listen to the speaker?  We do everything we can to prevent this. One way is that we mute everyone while the speaker is talking.
4. Is there an opportunity for me to ask questions?  Definitely YES!  You may ask a question at any time by writing your question in the space provided. The speaker will answer it at an appropriate time. At some points, we will unmute specific participants who have their hand up to ask a question.
A webinar?  What is it?

In a webinar, you stay at home, or wherever you want, and you use your own computer. You log in at the specific day and time -- and then you listen and participate.
The vital aspect is that you must be preregistered.  After you register here at Eventbrite, your name will be placed on the log with GotoWebinar and they will email you the instructions you need. These will contact a special log in code that you use to log in at the appropriate time.   You may use a phone and/or a computer; however, the computer allows you to also see the PowerPoint Presentations. The phone or a USB microphone on your computer allows you to talk to the presenter and others.

Organizer
So CA Tri-Counties Branch of the International Dyslexia Association
We are a volunteer nonprofit organization consisting of parents and professionals caring about literacy.
Our focus is to benefit individuals, adults, students, educators, and professionals dealing with dyslexia and learning disabilities.
The So CA Tri-Counties Branch (formerly the Inland Empire Branch) is dedicated to informing and educating our communities about dyslexia. Browse our website and learn about dyslexia and dysgraphia: www.dyslexia-ca.org
You may contact us by phone: 951/686-9837 or by email ieb.info@dyslexia-ca.org