Location
LANXESS arena
Willy-Brandt-Platz 3
50679 Köln
Germany
IEM Cologne 2022 powered by Intel is returning to the iconic LANXESS arena on July 15 - 17. [POSTPONED FROM 2020/2021, FORMERLY ESL ONE]
About this event
Intel Extreme Masters Cologne 2022 welcomes fans & fanatics of esports to join both the LANXESS arena and your favorite teams on an exciting journey to the Cathedral of Counter-Strike during July 15-17 2022! The road to Cologne within the ESL Pro Tour is tremendous and challenging and only the truly deserving will make it to the world stage with your support!
Cologne has secured itself a place in every heart of every Counter-Strike: Global Offensive fan in the world. Every year around summer the city's streets are crowded by thousands of passionate fans wearing their favorite team's jersey with pride and representing their love for our favorite video game. The people in Cologne are absolutely legendary and we can't wait to hear your chants in July 2022! This is Cologne, this is esports!
Visit our official website for more information: https://pro.eslgaming.com/tour/csgo/cologne/
Important: You have to be 16+ of age to enter this event.
Estimated opening times:
Friday: 12:00
Saturday: 11:00
Sunday: 11:00
What is a Printed Ticket?
Printed Tickets are "real" hard-cover tickets for the most dedicated fans. Shipping is included! For example, a Printed Premium Ticket has the same features as a normal Premium Ticket, but you will receive a printed high-quality fan ticket shipped directly to your doorstep.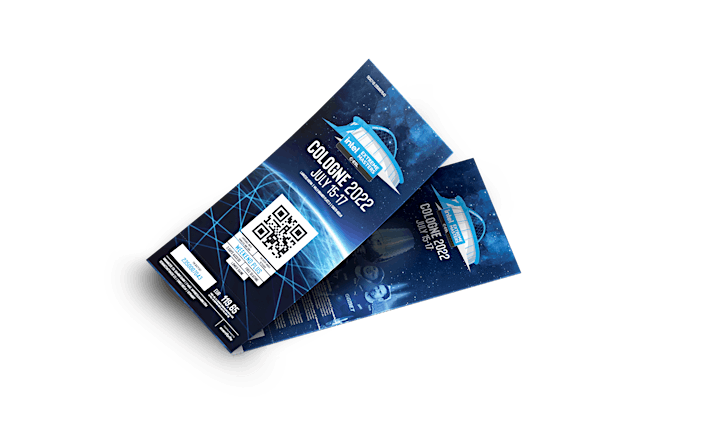 Premium Ticket:
Plus Ticket
Weekend Ticket:
Day Ticket: