Event Information
Location
Santa Clara Convention Center
Great Americal Ballroom
Santa Clara, CA 94306
Description
This is not an Angel Launch event, but we are pleased to offer free tickets from our partner at IEEE



Are you an entrepreneur, startup, investor or industry leader in any area of Internet of Things?
Join this FREE startup networking event, brought to you by the IEEE Standard Association (IEEE-SA) and the IEEE IoT Initiative.

IEEE STARTUP NETWORKING EVENT

Startups can apply here to pitch their ventures, products, or ideas to our diverse group of enterprise and investor panelists, who in turn will provide feedback, advice, and recommendations. You also network with our panelists, attendees and partners.
STARTUPS APPLY FOR FREE OPPORTUNITY TO GIVE 5 MINUTES PRESENTATION ON HOT SEAT BEFORE THE PANEL WITH 5 MINUTES QUESTIONS.
ONCE YOU APPLY HERE, WE WILL SEND YOU LINK TO SUBMIT PRESENTATION ON IEEE WEBSITE

PROGRAM:
Registration

Welcome

Inside of IEEE – Opening Keynote
Potential speaking slots:

On the cutting edge – Industry Keynote
Open Source as the Business Catalyst –

How I got funded, real stories – Panel of Startup Founders





Rising Stars


STARTUP HOT SEAT SESSION PANEL

EACH STARTUP WILL GET TOTAL OF 10 MINUTES TO PITCH AND ANSWER QUESTIONS
Oleg Logvinov Co-Founder, President and CEO, IoTECHA
Ray Martin CEO of Alternative Lighting
Lei Qi, Investor at SAIC Capital
Kirill Kuzmichev, NanoDimension
Networking Social with free wine and appetizers

Awards/Closing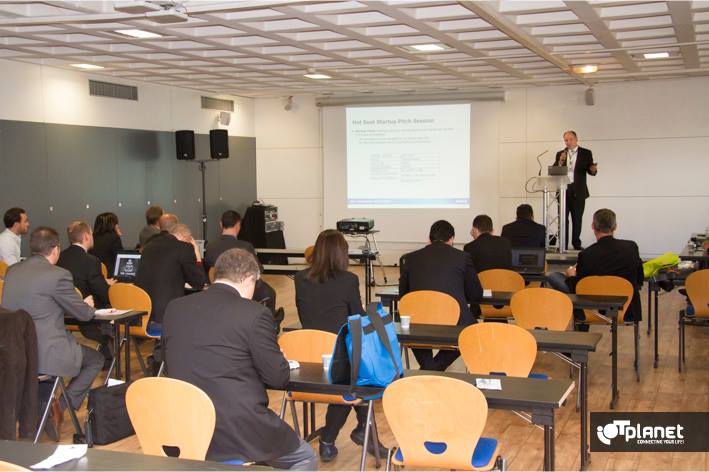 Date and Time
Location
Santa Clara Convention Center
Great Americal Ballroom
Santa Clara, CA 94306