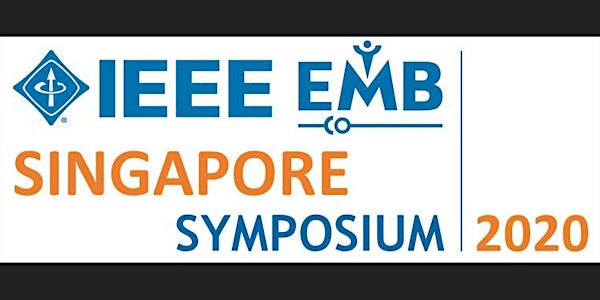 IEEE EMB Singapore Symposium 2020 (Virtual)
The IEEE EMB Singapore Symposium is an annual event organized by IEEE EMB Singapore Chapter.
About this event
In view of the COVID-19 situation, the IEEE EMB Singapore Symposium 2020 will be held virtually via Zoom on 09 October 2020. There is no charge for attending this virtual symposium, but tickets are limited, so please register early. Zoom details will be provided to registered participants through email.
This symposium aims to update, refresh and as well as highlight advances in the practice of Engineering in Medicine and Biology from a multidisciplinary approach.
The specially invited speakers will share their expert knowledge and insights with the audience on the newest developments in these 6 themes:
1. Biomedical Imaging and Image Processing
2. Cellular & Tissue engineering
3. Neural and rehabilitation engineering
4. Biomedical sensors and wearable systems
5. Digital Health
6. Translational engineering for healthcare innovation & commercialization
STUDENT ABSTRACT COMPETITION
There will also be a new segment for student abstract competition this year as a platform for aspiring students to showcase their innovations in this field of engineering in Medicine and Biology.
Eligibility:
- All Undergraduate and Graduate students.
Competition Details:
All valid submissions will be reviewed by a judging committee based on: Feasibility; Originality; and Impact on unmet needs. The judging panel will select the top three (3) submissions and winners will be invited to give a short presentation during the symposium. All presenters will receive a Certificate of Participation.
​Prizes:
- First Prize: SGD50
- Second Prize: SGD30
- Third Prize: SGD20
​Submission Procedure:
- Each abstract can be submitted by individuals or in teams.
- Indicate "IEEE EMB SG 2020 - Student Abstract Submission - YOUR NAME" in your email subject title, and email to kenneth.cheong@ieee.org
Abstract Format:
- Limited to one (1) page pdf in 2-column format
- Font: Times New Roman (Minimum Size 10)
- Include these 3 sections:
1. Background: the context and purpose of the study
2. Description: the main findings
3. Conclusions: brief summary and potential implications
- Abstract may include figures or tables where necessary, as long as the page limit is not exceeded
Deadline: 13 September 2020 (There will be NO extension)
For any enquiries, please contact Kenneth Cheong, Symposium Secretary, at kenneth.cheong@ieee.org
=======================
The IEEE EMB Singapore Symposium offers a platform for networking, education and solutions for like-minded professionals in the field of engineering in Medicine and Biology. This is an annual flagship event organized by Institute of Electrical and Electronic Engineers - Engineering in Medicine and Biology (IEEE-EMB) Singapore Chapter.
**Qualified for 5 PDUs by Professional Engineers Board Singapore (PEB). Course ID: COA33385.
Symposium Website - http://bit.ly/EMBSG2020
IEEE is the largest professional society in the world with more than 400,000 members. IEEE's Engineering in Medicine and Biology Society (EMBS) is the world's largest society of biomedical engineers with 12,000 members across 97 countries. Our members design the electrical circuits that make a pacemaker run, create the software that reads an MRI, and help develop the wireless technologies that allow patients and doctors to communicate over long distances.
The inaugural edition was successfully held on 25 Jan 2019 and attended by 150 delegates.