Description
Calling all data professionals.
IBM just made several major announcements to reposition and rebrand Db2. There are new offerings, new capabilities and previews of entirely new Db2 powered solutions coming out. More than ever, IBM Db2 will be the foundation and core for your organization's success
IDUG believes the best way for you to understand all of these announcements is to go directly to the experts themselves. That is why IDUG will be broadcasting live from the Toronto Development Lab on Wednesday September 6th. Join this live video stream to get all the latest Db2 news.
Hear from IBM Fellows Matt Huras & Sam Lightstone, Db2 Development Director Jessica Rockwood, Adam Storm, George Baklarz along with the #1 source for everything big data & cognitive, Paul Zikopoulos.
This is your opportunity to gain insights on how to define the infrastructure needed to drive your current and future business requirements. You will be able to ask questions live for the presenters to answer.
Agenda: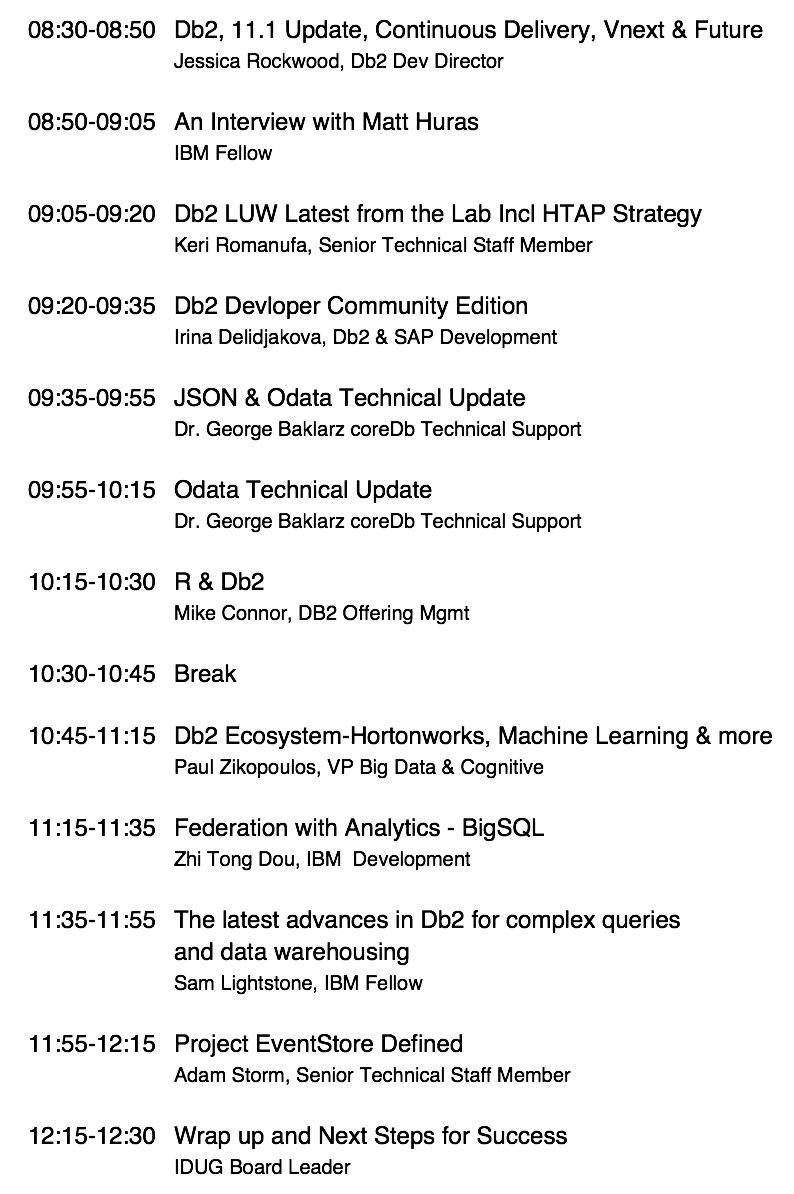 This will be a great event so register today!
The majority of the content will cover Db2 for LUW and new on-premise offerings. Db2 for z/OS updates will be covered on a later broadcast.