Event Information
Location
College for Creative Studies - Taubman Center
460 West Baltimore Street
Detroit, MI 48202
Description
he IDSA Michigan Chapter is hosting an Industry Leaders Consortium in Detroit on March 15, 2018. This event brings design-industry leaders together to discuss the the future of Industrial design and innovation in industry. The evening will consist of a series of speakers, a panel discussion, and breakout sessions. Those in attendance include: IDSA members, industry professionals, and design students from around our region. The goals of the event are to inform, connect, and exchange ideas with champions from the industrial design community.

Pre-Panel Spot-lighted speakers (15 minutes each)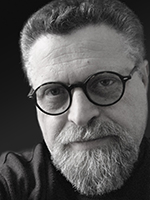 Giuseppe Delena VP of Transportation and Staffing Services at Kaleidoscope, a Design and Development consultancy, headquartered in Cincinnati, serving varied industries, including Automotive, Medical, Consumer goods, and Industrial products. He leads consulting services for national and international automotive clients, and is responsible for growing the company's Creative Staffing Business Unit, which provides top creative talent to multiple industries, as well. For the first nine years of his eleven years with Kaleidoscope, Delena was responsible for overseeing the Company's operations. As COO, he focused on excellence in service delivery systems, multi-disciplinary product creation and development systems, lean but efficacious internal processes, organizational development, business performance measuring systems, and P&L effectiveness.
Delena joined Kaleidoscope in 2007 after a 29 year career at Ford Motor Company
where his last title was Chief Designer, Strategic Design. Over the span of his career he
had been responsible for national and international design programs, and for the
creation, development and implementation of digital tools and processes for Industrial
Design and Product Development. He also served as Business and Operations Director
for the Ford Design Organization.
In the late seventies and early eighties Delena was heavily involved with pre-production
programs and concept vehicles that aimed at leveraging aerodynamics for fuel
efficiency. As the designer on the first exterior clay model for what was to become the
original Ford Taurus, he explored the visual language of aerodynamics in a clean,
somewhat European understated execution, an approach that carried through to
production. In the same time period he was the designer of the innovative interiors for
the Probe1 and Probe IV concept vehicles.
In the late eighties Giuseppe Delena was the Chief Designer of Ghia S.P.A., the famous
Italian coach builder that had become a wholly owned subsidiary of Ford Motor Co. The
foreign assignment produced several advanced concept vehicles, including the Saguaro
show vehicle, a precursor of today's crossovers.
Starting in the early eighties, Mr. Delena pioneered the use of digital tools for Industrial
Designers, with the aim of shortening the product development process through a
transformation from a physical model driven process to a "CAD the Master" enabled
process. He named the new technology "Computer Aided Industrial Design (CAID),
Delena was first appointed to a management position in 1984 when he founded Studio
2000X, a research and experimentation studio dedicated to the development, the
piloting and the implementation of the technological infrastructure to support the
deployment CAID at Ford. He left and returned at the helm of Concept 2000x three
times in his career, until his retirement in 2006.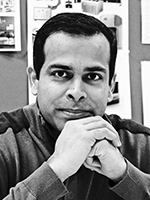 Jeevak Badve - Vice President Sundberg Ferar
Jeevak brings energy, passion & curiosity to his role as VP of Strategic Growth at
Sundberg-Ferar: a full service Industrial Design Studio supporting the Product and Vehicle
industries from its metro Detroit location, since 1934.
He helps companies to understand and leverage the fundamental role of Industrial
Design Thinking; Usefulness, Usability, Ergonomics & Aesthetics as unique and compelling
differentiator's in your products, to aid the sustainable growth of business; by planning for the
entire range of use-case scenarios and designing for the ideal user experiences.
With his unique blend of all three; Design, Engineering and Business education and
experience, he relentlessly rallies for the alignment and optimal inclusion of end user's un-met
needs, unspoken wants and un-articulated desires to the core value proposition offered by the
portfolio of products-n-service deployment, to generate the much sought after shareholder value.
He has 22-years of work experience, 7 years in India (Tata Motors ERC, Tata-Johnson,
Voltas M&H) and 14 years in the USA (GM Design Center, ASC and now SF).
Alma mater:
3. Executive MBA, Michigan State University, Eli Broad College of Business. (Go Green)!
2. Master's in Industrial Design, Indian Institute of Technology, IDC, IIT-Bombay
1. Bachelor's in Mechanical Engineering, Pune University, India.
Board member of:
1. MDC - Michigan Design Council, www.michigandesigncouncil.org
2. DC3 - Detroit Creative Corridor Center, www.detroitc3.com
3. Aether Learning Group, www.aetherlearning.com
4. IDSA – Board member, 2011-2013, 2013-2016, www.idsa.org
Areas of Special Interest & Speaking themes:
1. Human Centric Design, can you imagine a life without it!
3. Incoming future of autonomous mobility; its impact on everyday life
4. Intersection of Design and Business
5. Fundamentals of industrial design !thinking
He lives in Rochester Hills, a northern suburb of Detroit, with his wife and two notoriously
curious kids. He loves bird photography, kickboxing, astronomy, archery and organic backyard
gardening.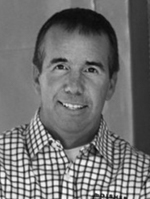 Dayna Beal - DISHER Discovery Business Lead
Dayna Beal currently serves as the Business Lead for Discovery and Marketing at DISHER, a nationally-ranked product development, talent solutions, and business consulting firm based in Zeeland, Michigan. Dayna is a strategic growth guy. He loves to partner with organizations to help develop their people, processes, and products perform at a higher level. Dayna's leadership, communication, and facilitation abilities shine as he helps a variety of clients with strategic vision mapping, innovation workshops, branding strategies, marketing campaigns, and product launches. He is passionate about guiding customers as they create and vet the best ideas for the future. Dayna holds a Bachelor of Arts Degree in Business Administration from Hope College and an MBA from the Kellogg School of Management at Northwestern University. Prior to his experience at DISHER, Dayna was a Managing Partner at the Image Group, and held a variety of consulting and leadership roles at Deloitte & Touche, RL Polk & Co., and as a business owner. Dayna and his family reside in Holland, Michigan. In his spare time, Dayna loves to coach, play, and watch soccer along with motorhome traveling and leading mission trips.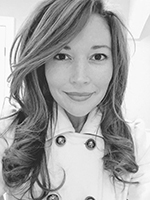 Maggie Nichols - President and COO Eureka! Ranch & Innovation Engineering
Maggie Nichols is President & Chief Operating Officer of Eureka! Ranch International, Ltd. She is an over 10 year veteran inventor and innovation facilitator. Not only leading the team at Eureka! Ranch and the Innovation Engineering Institute, but helping C-Level Executives around the world guide their employees and teams through innovation. Maggie has coached & educated some of the world's largest companies and non-profits including American Express, Humana, March of Dimes and P&G to name just a few. Maggie is a Miami University graduate who has a passion and skill for educating others. She and her husband Brian live in Cincinnati, Ohio with their two children. She is known for her clever wit, genuineness and dynamic presence.
Panelists (60 - 90 minutes including Q&A)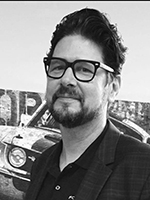 Craig Metros - Ford Exterior Design Director for The Americas
Craig Metros was appointed Design Director for Trucks and Suv's in August 2017. He has the overall responsibility of overseeing the design teams and the development of the new Trucks & Suv's, that include the F-150, Expedition and the Bronco. Since joining Ford in 1986, Metros has held a number of key positions in the United States, United Kingdom, Europe and North America. Metros has a wealth of international experience, holding manager and chief designer roles in Asia Pacific, United Kingdom, Europe and North America. Metros was previously Design Director for Ford Asia Pacific, based in Melbourne, Australia. During his tenure he led the design concepts and themes around the Ford Everest utility, Ford Falcon sedan and Ford Ranger truck, highlighting his versatility across a wide range of vehicles. As a young Design Manager, working on the XK8 Jaguar, Metros was one of the first American Designers to work in the Jaguar Design Studio in Coventry, England. Metros later returned to America to lead the exterior and interior design concepts and themes for the 2004 Ford F-150. A key outcome of that program was to create a broader and more defined series walk to appeal to the varied lifestyles of truck customers, something that continues today. Metros was born and raised in Dearborn, Michigan. The son of an automotive engineer, Metros was exposed to car culture at an early age and began drawing cars almost from the time he learned how to hold a crayon. He is a graduate of the College for Creative Studies in Detroit. Instagram @ craigmetros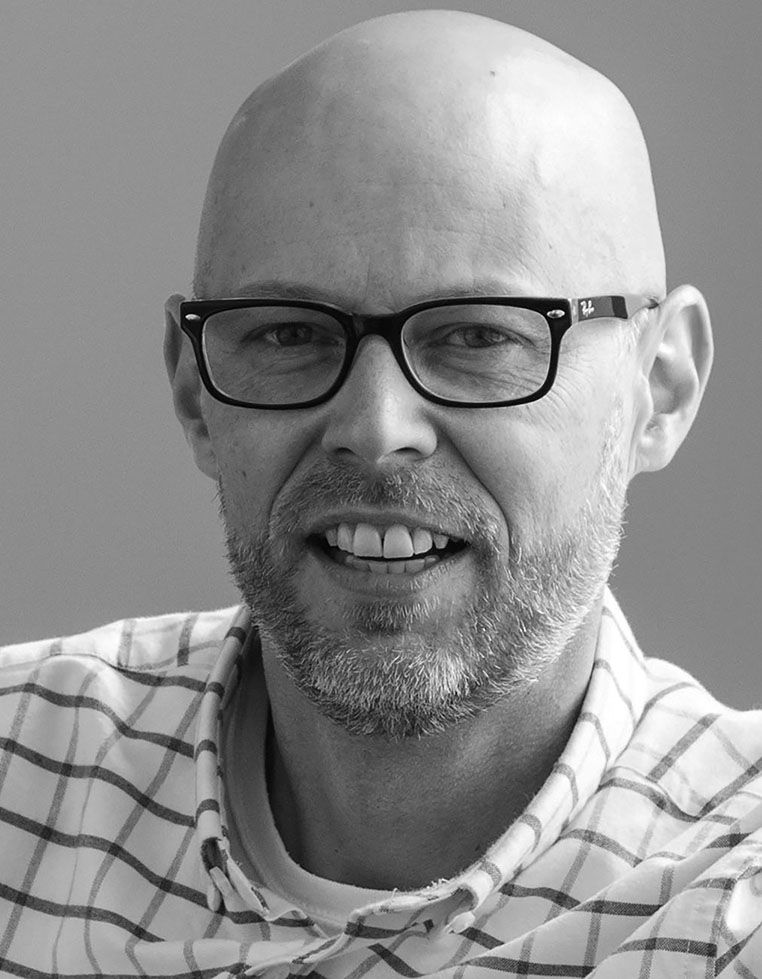 Rich Gresens - VP Design Newell Rubbermaid
Richard Gresens has been creating new ideas for over thirty years. His diverse design career has involved working across the design disciplines of product, transportation and exhibit at large and small companies. As Vice President of Industrial Design for Newell Brands, he is responsible for the product design and development of the Appliance, Outdoor and Recreation groups including brands like Sunbeam, Oster, Coleman and Contigo. Prior to joining Newell, Gresens was Senior Director for the Whirlpool Corporation in charge of global laundry design. He was also Chief Designer at the Ford Motor Company in charge of several vehicle programs including the Ford Flex and Explorer. Gresens has led and developed products and vehicles for various companies like AGCO, Rinspeed, Horlacher and Volkswagen AG. Richard graduated from the Center for Creative Studies in Detroit, Michigan with a BFA in Industrial Design. Short event announcement:
Richard Gresens is Vice President of Industrial Design for Newell Brands with responsiblity for the Appliance, Outdoor and Recreation design development teams. Before Newell, he worked for several companies including Whirlpool, Ford and Volkswagen. Rich is an '86 graduate of CCS.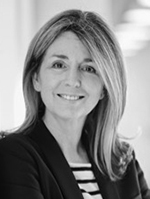 Sally Erickson Wilson - Chair MFA Program in Color + Materials, CCS
Sally Erickson Wilson received her master's degree in Textile Design from the Royal College of Art in London, followed by several years designing automotive color and material proposals for Peugeot and Citroën brands at Peugeot S.A. in Paris, France. She then went on to Turin, Italy working for Ford Motor Company's studio Ghia SpA. These foundational experiences led to successive stints as Chief Color and Materials Designer—first for Fiat and then for Ford Motor Company in England and Michigan—where Erickson Wilson led design teams responsible for delivering color and materials programs and strategy. Industry experience continued at Adient, leading the North American fabric design team before returning to the College for Creative Studies in Detroit, Michigan as Chair of the Color and Materials Design MFA program. The two-year full time program at CCS attracts students from all over the world who are interested in pursuing a career in the Color Materials and Finish (CMF) creative practice across a broad range of industries.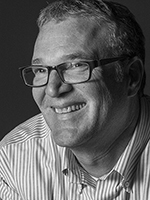 Patrick Schiavone - VP Design Whirlpool
As V.P. Global Consumer design for Whirlpool Corporation, Patrick Schiavone is responsible for Whirlpool's product and brand portfolio globally. Schiavone passionately believes that people care just as much about what is in their house as in their garage. At Whirlpool, he drives his team to design with the materials and style of the home in mind, combining design, great usability and world class craftmanship to create appliances that reflect the warmth and beauty of the home. Schiavone's influence is apparent in the latest Kitchenaid Black Stainless Suite. This suite showcases a tinted stainless with a soft satin finish and warm undertones. It is designed to work well with cabinet colors and finishes for a sleek integrated look. Another example is the Jenn Air Obsidian Refrigerator. Obsidian turns the inside of the refrigerator into a dark canvas, making the food as beautiful as a Dutch master's still life. Schiavone spent two decades at Ford Motor Company where he went on to become the Design Director of Trucks, SUVs and CUVs. Examples of Schiavone's design work can be seen on the streets and highways all over the world. Schiavone led the design of three generations of the F-150 pickup, the bestselling vehicle in the world. As the lead designer of the 1994 Mustang; he is credited with saving the pony car from extinction. Among his many design achievements, Schiavone created numerous concept vehicles including the Mighty F350 Tonka, 2008 MKR Lincoln Concept, and the 2009 MKT Lincoln Concept. Born and raised in Akron, Ohio, Schiavone holds a BFA in Industrial Design from Detroit's College for Creative Studies.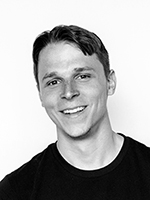 Colin Tury - Shinola Senior Industrial Designer

After the completion of his BFA at College for Creative Studies in 2011, Colin worked for Avroko as Lead Furniture and Lighting Designer in New York City. He designed custom fixtures for multiple hospitality projects including One Hotel Central Park, One World Trade Center, Dropbox Headquarters, and Frye Boots SOHO. After New York, Colin obtained his MFA in Furniture Design at Herron School of Art and Design at IUPUI, in Indianapolis. While pursuing his degree, he designed and oversaw production of the first shipping container homestead to be installed in Detroit in collaboration with GM and The Michigan Urban Farming Initiative. Nearing Graduation, Colin won a contest to redesign Brunswick's most iconic and highest selling international competition pool table. The Gold Crown series tables have been the same design for five decades. Colin used familiar language from the original design to create the refreshed Gold Crown 6 (launching early 2018). Post graduate school, he continued creating custom lighting fixtures independently for Trumbull & Porter and Redd Dunn in Detroit, and C. Ellet's Steakhouse in Atlanta. For the past three years, Colin has been leading the Industrial Design team at Shinola Detroit. Recently, he has been focused on the newly launched audio line including turntables, headphones, and bookshelf speakers.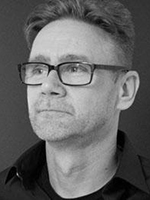 MC / Panel Moderator: Todd Kauranen - IDSA MI chapter Vice Chair

Todd Kauranen is one of DISHER's top Industrial Designers. His sweet spot is working on the conceptual, fuzzy, front-end of world-class products. Todd draws upon close to 35 years of product development experience and is a welcome resource for DISHER customers. DISHER is a nationally-recognized product development and engineering firm with offices in Zeeland and Ann Arbor, Michigan and Indianapolis, Indiana with footprints across the world. Todd's love for design and entrepreneurial pursuits started at a young age. He earned money from his peers by painting album covers on their jean jackets. He enjoyed creating works of art in a variety of mediums. After high school, Todd hoped to attend a design college but couldn't afford it. Todd's father, a wood-model-maker in the automotive industry, got him a job working in a foundry. Todd worked his way up from sweeping the floors to becoming a wood-model-making Journeymen like his dad. From old-fashion blueprints, Todd built precision wood models within a half millimeter of accuracy. Unfortunately, by the time he earned Journeyman status, new technology made this highly-skilled trade obsolete. Todd was soon introduced to the world of automotive clay modeling. He sold his wood-working tools to pay for clay-modeling school. After graduation, he dropped off his resume at Ford Design every month for nine months. Finally, he received a call from Ford. They said, "Okay kid, we're going to try you out." Perseverance pays off. While at Ford, Todd quickly realized he could draw just as well as the Ford stylists. He pursued an Industrial Design degree with Ford footing the bill. Wisely, he pursued a degree in product vs. transportation design because he wanted to keep his options open. Eventually, Todd left Ford. He has since had the pleasure of working in multiple industries on a variety of products. Hind sight, the time spent in the trades ended up being one of the most valuable assets that sets him apart from most designers. His designs are buildable right out of the gate. Todd received his Bachelor of Fine Arts in Industrial Design from The College for Creative Studies in Detroit and studied clay modeling and drafting at Walpro Technical. He and his wife have three active boys and reside in Chelsea, Michigan. His favorite hobbies include building custom furniture, sculpting, camping in his vintage Airstream and cooking. You can see some of Todd's personal work at:www.coroflot.com/tekpds

Thank you to our sponsors
DISHER
College for Creative Studies
Design Core Detroit
Parking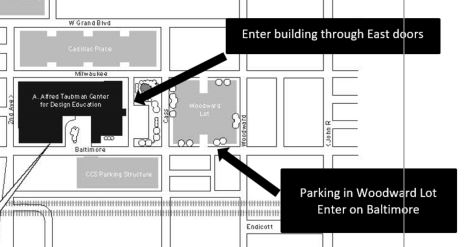 Date and time
Location
College for Creative Studies - Taubman Center
460 West Baltimore Street
Detroit, MI 48202
Refund policy