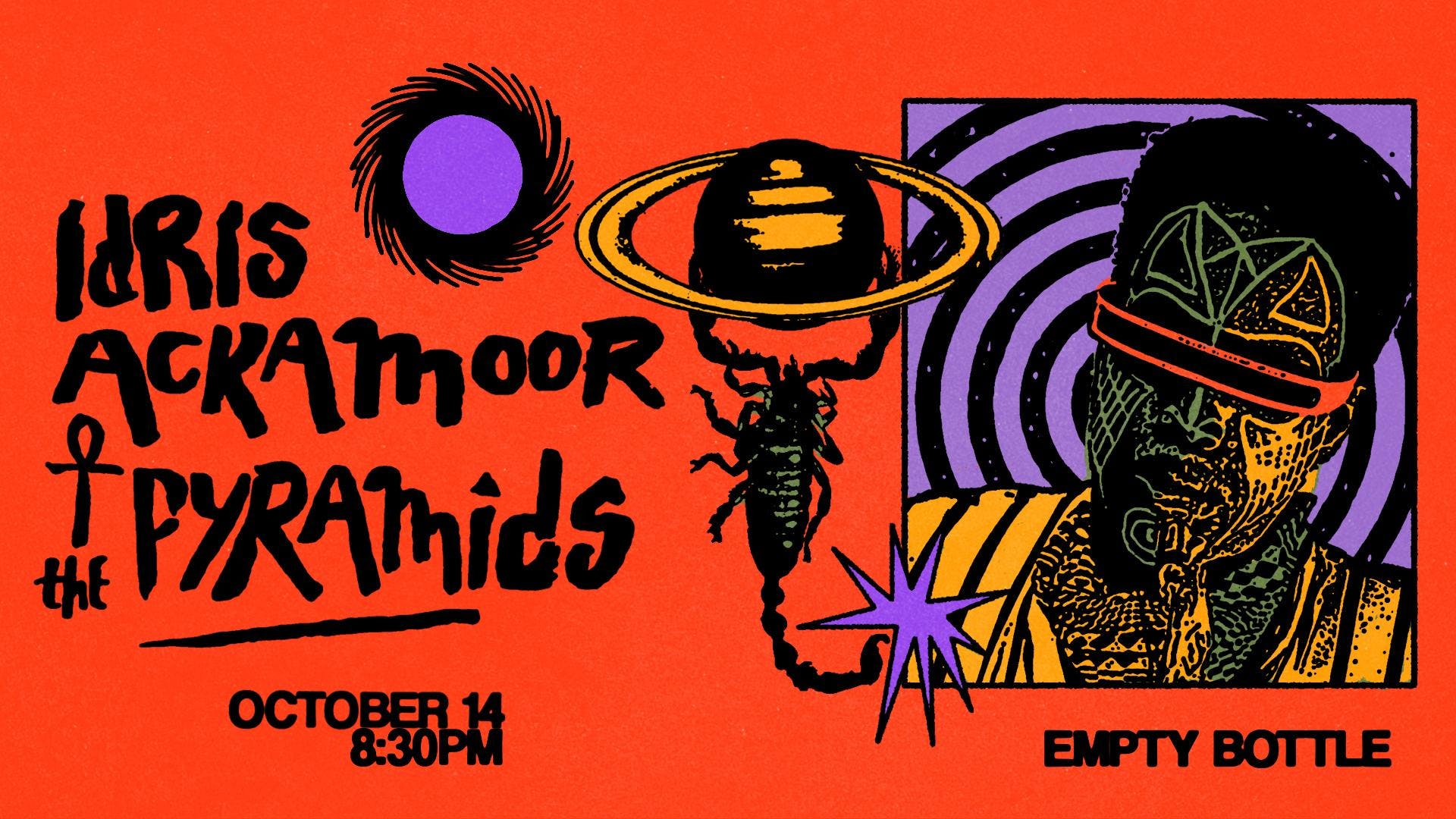 About this Event
$12 (ADV), $15 // 21+
ANGEL BAT DAWID & THE BROTHAHOOD
KING HIPPO (DJ Set)
-------------
IDRIS ACKAMOOR is a multi-instrumentalist, composer, actor, tap dancer, producer, administrator, and director. He is the Founder of the San Francisco performance company CULTURAL ODYSSEY and the Founder, Artistic Director of the legendary jazz and world music ensemble IDRIS ACKAMOOR & THE PYRAMIDS. IDRIS has rightfully been in the spotlight of late thanks to the renewed interest in the 1970s legendary band, THE PYRAMIDS. Just returning from the band's 15th European tour, THE PYRAMIDS have released their first album in over 35 years entitled "An Angel Fell". The Pyramids originally came together in 1972 at Antioch College, Yellow Springs, Ohio where teachers included renowned pianist, Cecil Taylor.
After forming in Paris and embarking on a "cultural odyssey" across Africa, the group recorded three independent albums, 'Lalibela' (1973), 'King Of Kings' (1974) and 'Birth / Speed / Merging' (1976) and became renowned for their striking live shows, mixing percussive, spiritual and space-age jazz with performance theatre and dance. After migrating to San Francisco, they disbanded in 1977. 35 years later, the band reunited in 2012 following growing demand for their music from vinyl collectors. We're glad they did as their latest music is one of the deepest, richest works yet from a band reaching their highest creative peak since the early 70s.
Angel Bat Dawid is a composer, multi-instrumentalist and Chicago native. She has been an active member of the jazz scene for many years and has performed with members of Art Ensemble of Chicago, Junius Paul Quartet and even Sun Ra percussionist Avreeayl Ra. Earlier this year she released Song of Solomon: A Cosmic Love Opera backed by her Cosmic Love Arkestra where she gives a intergalactic perspective to the biblical Song of Solomon. This time she will be joined by Tha Brotherhood to bring her experimental sounds to the Empty Bottle. 
KING HIPPO is a DJ and event producer. He is host of QC on Lumpen Radio 105.5FM and Chicago Overground on Gilles Peterson's Worldwide FM