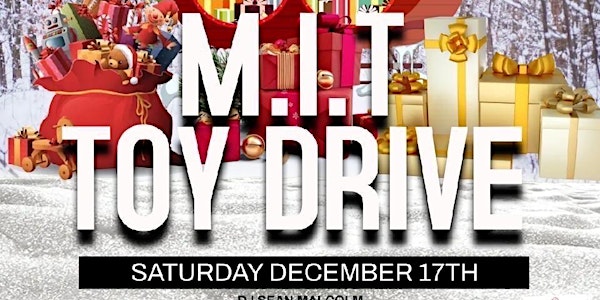 ! idonated!! Toy Drive Pt.2
Our goal is to spread Christmas cheer and bring a smile to as many children as possible. Visit www.idonated.net
When and where
Location
Kingston Pub House 100 Kingston Ave BROOKLYN, NY 11205
About this event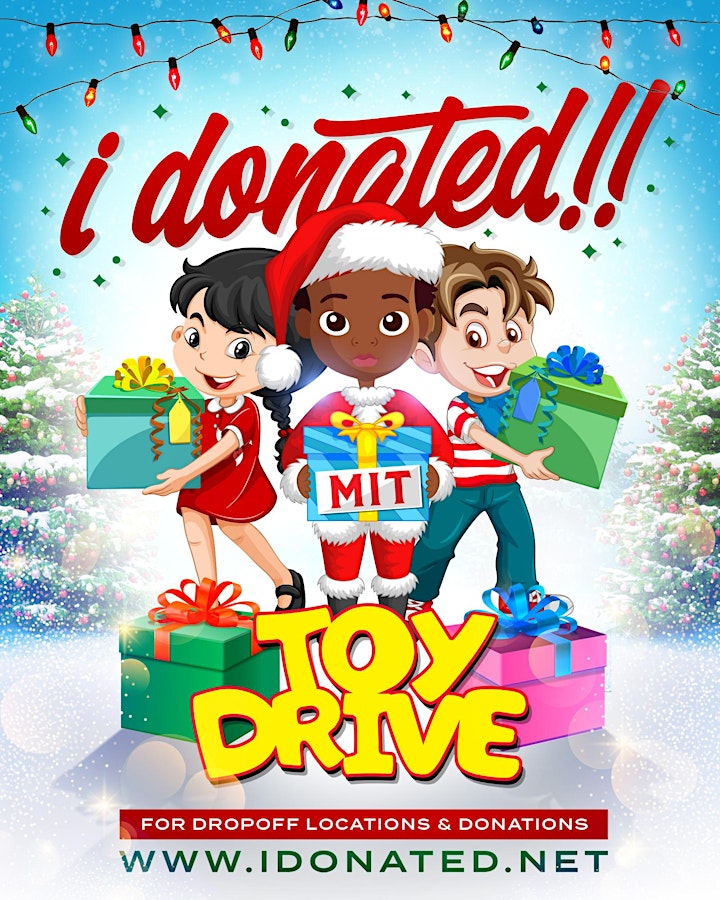 M.I.T. presents
i donated!! TOY DRIVE Pt.2
DEC 17 ,2022 @KingstonPubH -
100 Kingston Ave BKNY
time: 7-11pm
admission / UNWRAPPED GIFT
__________________________________
We're excited to share the announcement of the annual "i donated!!" Toy Drive, in collaboration with • Kingston Pub House •Pop Up Shop - Kids Toy Drive • Leroy's Barber 💈 Shop • and .Rebel Restaurant & Bar www.idonated.net
For the past few years, i donated!! has asked for help with its Annual Holiday Toy Drive and with your kindness and generosity hundreds of gifts have been donated, allowing this toy drive to be a continuous success.
It's important to reflect on the many changes that have occurred globally. The COVID-19 pandemic has severely affected many, and will impact how many families celebrate the holidays. In addition to that, we'd also like to serve those in impoverished communities and others experiencing financial hardship. All we ask is that you keep these families in your heart and help us bring joy to those in need!! www.idonated.net
Our goal is to spread Christmas cheer and bring a smile to as many children as possible. Your donations will not only impact the holidays, but have a lasting effect on these children's lives by helping keep them safe, happy, and warm. Visit www.idonated.net and help be a part of that change! www.idonated.net
__________________________________
Businesses and individuals are asked to safely deliver donations, unwrapped toys, and new clothing items listed below.
The following donations are needed:
Age: Infant-18 years
• Toys, gaming devices, gadgets, books
• Infant-Teen Clothing: Sweaters, Jackets, Hats, Gloves, Scarves, & Face Masks
_________________________________
Toys will be delivered to:
On December 18th, Empire Cruises will host the Christmas Toy Drive Cruise, where donated toys will be given away as we set sail to the Statue of Liberty with Santa and his party Elves!
Event Details:
Boarding Location: Brooklyn Army Terminal
80 58th St. Brooklyn, NY 11220
Boarding Time: 12pm
LOCAL SHELTERS, AND PEDIATRIC DEPARTMENTS THAT IDENTIFIED FAMILIES IN NEED
Drop off date: December 19 -20, 2022
_________________________________
We also have Drop off locations:
@KingstonPubH - 100 Kingston Ave BKNY
Leroy's Barber 💈 2020 Church Ave. BKNY
Pop Up Shop - Kids Toy Drive @ 832 Flatbush Ave. BKNY
For more information please text or call: 516-852-9452
_________________________________
Pop Up Shop | Network | Mobile Podcast
idonated!! TOY DRIVE @ 832 Flatbush Ave. BKNY
DEC 17 ,2022
time: 7-11pm
admission / UNWRAPPED GIFTS
______________________________________
idonated!! TOY DRIVE Pt.2
DEC 17 ,2022 @KingstonPubH
100 Kingston Ave BKNY
time: 7-11pm
admission / UNWRAPPED GIFTS
SPONSORS WANTED!
Email: MRMITBOSS@GMAIL.COM
I'd like to take this moment to sincerely thank family, friends, and business associations for undoubtedly providing assistance to help us achieve our goals for the 'i donated', we're truly blessed.
Additionally, i donated would like to thank those who made donations on the GoFundMe page, Eventbrite page, or privately through contacting us directly.
Special Acknowledgments:
Local 3 Brothers & Sisters
Hawthorne Family
M.I.T. Family
Cunningham family
Sponsors
Lastly, thank you for your contributions in spreading joy to these families during this holiday season.
Sincerely,
i donated!! Team