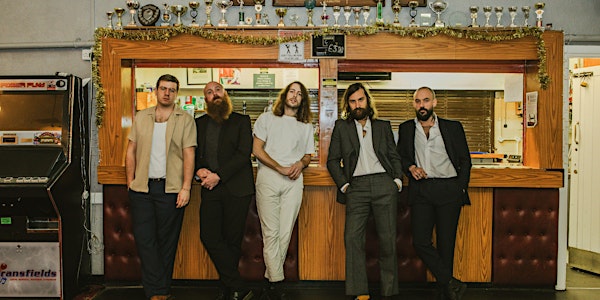 Location
Paper Tiger
2410 N St Mary's Street
San Antonio, TX 78212
About this event
IDLES
Paper Tiger
2410 North St. Marys 78212 San Antonio, TX
Oct 27, 2021
RESOUND PRESENTS OFFICIAL COVID-19 POLICY:
Proof of a negative COVID-19 PCR test result will be required to attend all Resound shows. The negative test result must be obtained within 72 hours (3 days) of the event.
Patrons who are fully vaccinated may show proof of full COVID-19 vaccination instead of proof of negative test. A person is considered fully vaccinated 14 days after the second shot of Pfizer / Moderna or single shot of J&J.
We are also requiring masks to be worn indoors at all venues, and when not eating or drinking.
Please note that vaccination is not required to attend Resoundshows. Upon entry to the venue for each show you are required to present:
• A negative COVID-19 PCR test result obtained within 72 hours (3 days) of the event
OR
• Your vaccine card
• A clear and legible photocopy of your vaccine card
• Photo of your vaccine card on your phone
• A digital vaccine passport or record
We also ask that you not attend any event if any of the following is true for you or anyone in your party:
Within 14 days before attending the event you have tested positive, or been exposed to someone who has tested positive for, COVID-19;
Within 48 hours prior to attending the event, you have experienced symptoms of COVID-19 (e.g., a fever of 100.4F or higher, cough, shortness of breath or difficulty breathing, chills, repeated shaking muscle pain/achiness, headache, sore throat, loss of taste or smell, nasal congestion, runny nose, vomiting, diarrhea, fatigue or any other symptoms associated with COVID-19 identified by the Centers for Disease Control and Prevention)
Within 14 days prior to attending the event, you have travelled to any international territory identified by federal or applicable state or local governments as being subject to travel or quarantine advisories due to COVID-19.
If you have questions about the COVID-19 vaccines or need resources to find a vaccination location near you, please visit www.vaccinefinder.org.