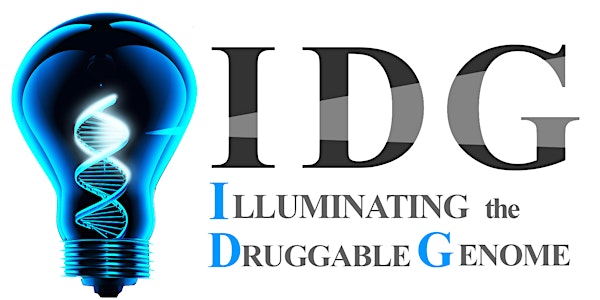 IDG e-Symposium Series - May 18, 2021
IDG e-Symposium Series 2021 six 1-hour sessions with external and an IDG speakers covering a theme (Informatics, Kinase, GPCR, Ion Channel).
About this event
Date: May 18, 2021
Time: 9-10 AM PT /10-11 AM MT / 12-1 PM ET / 17-18 UK
Theme: IDG-associated R03 outcomes, GPCR
Speaker: Dr. Thomas Green, PhD, University of Texas Medical Branch , "GPR12 in the nucleus accumbens and addiction: electrophysiology and behavior".
Tags: #idg #drugdiscovery #gpcr #electrophysiology #addiction #photons
FAQs
Where can I find more information about this event?
Additional information about this IDG e-Symposium Series can be found on DruggableGenome.net.
When do I receive the webinar information for this event?
In the confirmation email for your registration you will find the Zoom webinar information.
How can I contact the organizer with any questions?
Please contact organizer: idg.rdoc [at] gmail.com