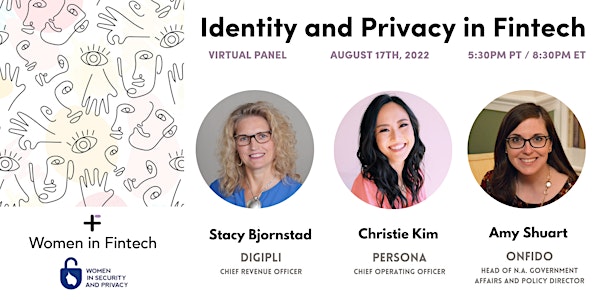 Identity and Privacy in Fintech
Three executive women working at the junction of fintech, identity, and privacy discuss the growing space for identity and its challenges.
About this event
Fintech companies increasingly are using advanced techniques to identify their customers at enrollment and to protect their users from account takeover attacks. The ecosystem of identity solutions has grown and at the same time, the privacy implications of using technologies like ID-scanning and biometric identification are at the forefront of consumers and regulators' minds.
Join Women in Fintech and Women in Security and Privacy as we discuss these incredibly interesting topics with: