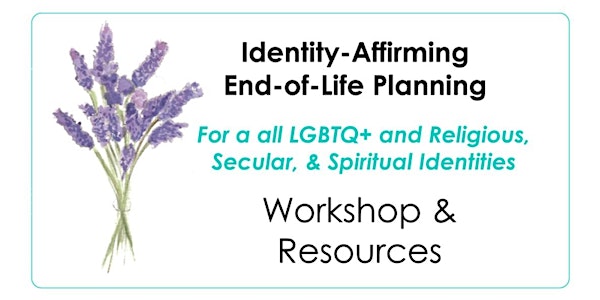 Identity Affirming Deathcare Directives
Clearly document your directives so that your loved ones know your wishes and have the tools to honor your intentions.
When and where
Location
LGBT+ Center Orlando 946 North Mills Avenue Orlando, FL 32803
About this event
End of Life Planning, whether imminent or far in advance, is hard enough. Everyone deserves identity-affirming professionals to serve them and their families. Every identity should be authentically honored as the person nears death and is cared for after death.
A concern voiced often by LGBTQ+ and secular & religious minority identities is how to ensure that their identity will be honored when the time comes.
How will I be treated in hospitals/hospices? Can someone other than next of kin handle arrangements? Can planning include identity respect? How will those handling my affairs know my wishes regarding my identity when my voice is no longer there to guide them?
In an open, welcoming discussion we will address your concerns and provide resources.
Let's talk about it.
This workshop will cover important final arrangements planning information as well as providing resources including
The exclusive Identity Affirming Deathcare Directives© workbook
LGBTQ+ and Secular identity-affirming grief resources in Central Florida
Information on estate planning and final arrangements planning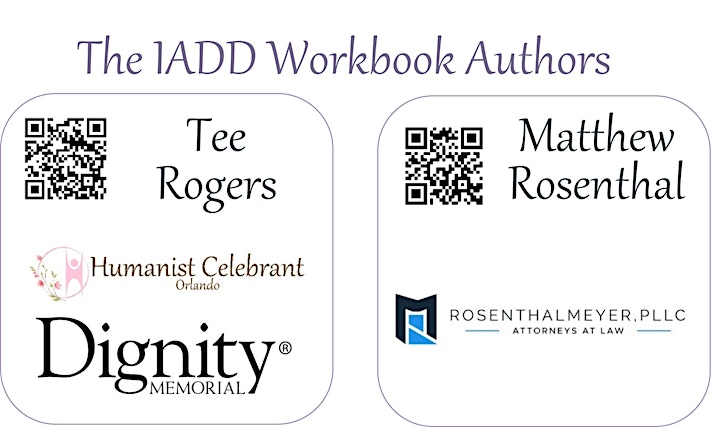 About the workshop presenter, Tee Rogers (she/her)
Vocal, intentional advocacy for inclusion is Tee's wheelhouse and she works wherever she can to understand identity-related challenges, implement solutions, and increase awareness. As a Humanist Celebrant, she provides identity-affirming officiation, custom ceremony composition, and Humanist consultation. In her role as a funeral & cemetery pre-planning advisor with Dignity Memorial she works to ensure that every person has affirming representation and that at the time of a loss no family faces avoidable financial, emotional, or logistical surprises.
"The first thing i did when starting a career as a funeral & cemetery advisor was to research how diverse identities experience the funeral industry. Now i'm working to improve that experience."
Tee is a member of the Orlando PRIDE Chamber, Central Florida Freethought Community, and the American Humanist Association. She is ordained as a Celebrant through the Humanist Society (2016).
She leads the local STEM Gift Drive Initiative (STEMGiftDrive.org).
Connect: LinkedIn