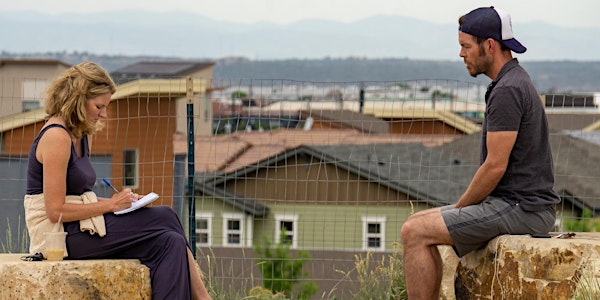 Identifying and Rewarding Trustworthy Journalism - A Colorado Pilot
Join us on June 15 to learn about an exciting new project that puts Colorado newsrooms once again on the forefront of local news innovation.
About this event
The Journalism Trust Initiative (JTI) is an international effort to identify news sources that adhere to professional, industry standards for independent journalism reporting and transparency in a way that is more clearly distinguishable — by humans and by algorithms — as separate and apart from opaque or partisan news sources, community-created content, and other types of information.
This summer, Colorado will become the first state in the nation to pilot the JTI on a statewide scale — starting with a pilot cohort of up to 12 local newsrooms that will receive technical support to complete the JTI self-assessment and strengthen or develop editorial guidelines that help build community trust. JTI is a project of Reporters Without Borders, which works for journalistic freedom, independence and pluralism all over the world.
The Journalism Trust Initiative: Colorado is presented in partnership with the Colorado News Collaborative, the Colorado Press Association and Colorado Media Project; JTI has hired local news and higher education leader Beth Potter to provide hands-on assistance to Colorado newsrooms in the pilot cohort and others over the year to come.
Join us June 15 to learn more about this exciting initiative — and how YOUR newsroom can use the JTI standard to increase your trust and transparency indicators with the public, complete and publish JTI Transparency Reports, and get certified by independent auditors.
Non-journalists are also invited to the information session, to learn about how:
LOCAL RESIDENTS can use the JTI indicators to help them make informed choices in their news diets.
ADVERTISERS can use the JTI to align their spending in ways that enhance brand trust and credibility.
SOCIAL MEDIA AND SEARCH PLATFORMS can use machine-readable JTI data to index and elevate content that meets high standards.
POLICYMAKERS AND REGULATORS can use the JTI as an independent, industry-aligned, non-content-specific standard for identifying credible local news businesses.
MEDIA FUNDERS AND DONORS can use the JTI as an indicator when selecting and evaluating projects.
We hope that you will join us!
(NOTE: The first JTI: Colorado clinic will take place July 28 and 29 in Denver or via Zoom, and the deadline to apply will be in early July. For the first cohort in particular, we will be seeking a diverse range of newsrooms representing various sizes, audiences, delivery formats and geographies.)