Description
Identifying and Correcting Perverse Incentives
How are perverse incentives causing harm to individuals, to societies, and to the Earth? How can we intervene to change these incentives, and thereby achieve sustainable trajectories for humanity and the planet?
Biocaptivate and Simulation are co-hosting this event at IndieBio. Join us and explore. This will be our inaugural public event and our inaugural workgroup formation salon. We will be distributing Dr. Joon Yun's latest book "Interdependent Capitalism" to attendees with special announcement at the event.
Doors open at 7:00 pm. The panel starts at 7:30 pm and ends at 8:30 pm followed by 30 mins of questions and answers. Breakout group discussions and workgroup formation lead by hosts and/or speakers starts at 9:00 pm and ends at 10:00 pm. Flow networking will occur after 10:00 pm. Our "no small talk" curated networking method is designed to address the deep structural/cultural problems in biotech/science/education and in Silicon Valley. We are always pointy; there is no sugarcoating. Beverages (alcoholic and non-alcoholic) and snacks will be provided.
For those that cannot afford to attend, we offer full scholarships, please email yan@biocaptivate.com with your request.
Speakers:
Po Bronson (Strategy Director, IndieBio)
Nishan Degnarain (Founder, Breakthrough Ocean Ventures)
Maya Lockwood (Communications Director, IndieBio)
Parikshit Sharma (Principal, IndieBio)

Louis Metzger (CSO, Tierra Biosciences; Co-Founder and President, Biocaptivate)
Speaker Bio: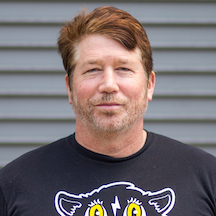 Po Bronson is a Strategy Director at IndieBio. He works with teams on their storytelling to investors and partners, and guides IndieBio's strategic thinking around future markets. Po is passionate about reconceptualizing complex challenges into more elegant forms, to broaden understanding and highlight priorities.
Po is a longtime science journalist honored with nine national awards, and author of seven bestselling books. His background is in Economics. Prior to IndieBio he spent four years as a Futurist with Attention Span Media, consulting corporate innovation efforts for globally-recognized brands.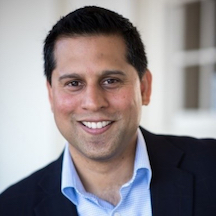 Nishan Degnarain is an economist who focuses on Climate and Ocean issues. His recent book, Soul of the Sea in the Age of the Algorithm, explores the ethics of technology, particularly in restoring planetary health. He holds degrees in Economics from the University of Cambridge and Harvard University, and was recognised as a Young Global Leader by the World Economic Forum. He was the Founder and Chair of the World Economic's Forum's Special Initiative on Oceans, Advisor to global CEOs and Heads of State on National Economic Strategies, and is working on a new International UN Treaty on life in the oceans.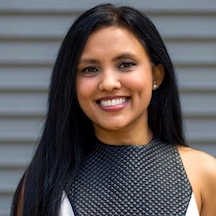 Maya Lockwood oversees IndieBio's communications strategy and builds community around content, thought leadership, media, events, speaking engagements and strategic partnerships. She is passionate about supporting entrepreneurs in empowering their voices, emotional intelligence & leadership skills to develop their collective potential.
Prior to joining IndieBio, Maya was the Director of Engagement at Foresight Institute, an organization that brings together the world's leading scientists, researchers, and technologists to facilitate high-level conversations and collaboration. Maya has worked with venture capital and startup clients, including Richard Branson's 2015 Extreme Tech Challenge as their publicist. Her background includes 15+ years as an analyst, managing implementation, training and more with Meditech, UCSF Medical Center, and Symantec.
As a Principal, Parikshit Sharma is responsible for analysis, market research, modeling, and automation for the IndieBio portfolio and data pipeline. Parikshit also actively works with portfolio companies on building data rooms and techno-economic modeling.
Parikshit Sharma is a 2017 graduate of Bowdoin College where he studied Mathematics and Economics and also attended the General Course course at the London School of Economics. Prior to joining IndieBio, Parikshit interned in the energy finance department of a multilateral development bank, contributing to assessing and modeling risk to scale up renewable energy investments in India.
Parikshit enjoys tracking the latest in artificial intelligence and machine learning research, with specific interests in transfer learning and natural language processing.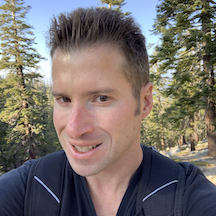 Louis Metzger believes that the precise engineering of biology will enable a coming revolution in how humans live, work, and interact with our planet. Inspired by his undergraduate research in the computational modeling of protein-small molecule interactions, Louis earned his Ph.D. in Biochemistry at Duke University, where his work lay at the intersection of enzymology, lipid biochemistry, and bacterial membrane biogenesis. He subsequently performed postdoctoral research at UCSF, where he employed protein X-ray crystallography to study enzymes' structures and functions. Louis then joined Novartis (2012-18), where he spent six years developing technologies in protein chemistry and contributing to therapeutic projects in diverse disease areas. In addition to founding and leading an antibacterial discovery team, Louis served on an outward-facing Novartis search and evaluation task force, a role which sparked his enthusiasm for the Bay Area's vibrant biotechnology ecosystem. Since 2018, he has served as Chief Scientific Officer of Tierra Biosciences (formerly Synvitrobio, Inc.), building a cell-free platform with which to bio-prospect in nature for novel chemical matter.
Louis is an avid student of history, and takes particular interest in how societies' Hallin's Spheres shift as a result of unforeseen events. He passionately advocates reforming educational methods and structures, especially in the sciences. He supports anything which fosters — rather than selects against — cognitive diversity in science.
Potentially Relevant Concepts:
- Zeitgeist
("World spirit," the defining spirit or mood of a particular period of history as shown by the ideas and beliefs of the time.[1])
- Mimetic isomorphism
("The tendency of institutions facing uncertainty to become more and more alike in a quest for legitimacy in the eyes of employees, customers, and competitors."[2])
- Runaway objective function
("If you look at most of the worries about AI (Bostrom, Musk), they are couched in terms of the runaway objective function of a self-improving system that is optimizing for the wrong thing. This is a very useful metaphor for understanding what is wrong with our economy."[3]-- Tim O'Reilly)
- Embedded growth hypothesis
("That means that all of those institutions, whether they're law firms or universities or the military, have to reckon with steady state [meaning an economy with mild fluctuations in growth and productivity] by admitting that growth cannot be sustained, by running a Ponzi scheme, or by attempting to cannibalize others to achieve a kind of fake growth to keep those particular institutions running. This is the big story that nobody reports. We have a system-wide problem with embedded growth hypotheses that is turning us all into scoundrels and liars."[4] -- Eric Weinstein)
- Institutional Betrayal
("Wrongdoings perpetrated by an institution upon individuals dependent on that institution, including failure to prevent or respond supportively to wrongdoings by individuals (e.g. sexual assault) committed within the context of the institution. It is an extension of betrayal trauma theory."[5] -- Jennifer Freyd)
- Exhausted majority
(Ordinary people with busy lives who are exhausted, who have no energy to participate in transformational politics or solidarity activism to fight for changes that they might otherwise support.)
- Inclusive stakeholding
("Rewriting human incentives around mutually vested interests in each others' success will be the key innovation in creating a better world."[6] -- Joon Yun)
- High Agency
("When you're told that something is impossible, is that the end of the conversation, or does that start a second dialogue in your mind, how to get around whoever it is that's just told you that you can't do something? So how am I gonna get past this bouncer who told me that I can't come into this nightclub? How am I going to start a business when my credit is terrible and I have no experience?"[7] -- Eric Weinstein)