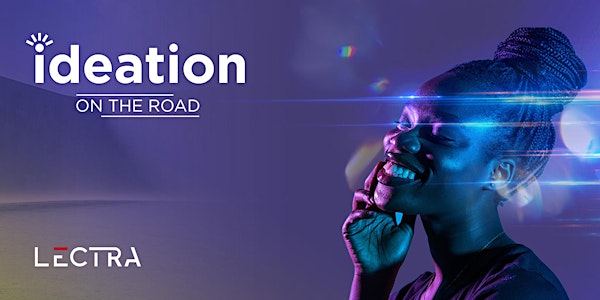 ideation on the Road 2022: Los Angeles
ideation on the Road 2022: Rebuilding the industry's future together
When and where
Location
FIDM/Fashion Institute of Design & Merchandising 919 South Grand Avenue Los Angeles, CA 90015
Refund Policy
Refunds up to 7 days before event
About this event
Fashion companies are still finding themselves with months' worth of overstocked inventories, which has resulted from rapidly shrinking consumer demands leaving them with excess stock, demand forecast inaccuracies, and lower quality products.
By manufacturing in limited volumes, fashion companies can easily avoid overstocking their inventories and reduce waste while offering capsule series, limited editions, in-season replenishment, and personalization to their consumers.
Join us in LA as we learn how producing On Demand can:
Allow you to go from order to cutting within minutes
Reduce your carbon footprint
Streamline how you manage orders and configure workflows with production rules you can change at any time
And so much more!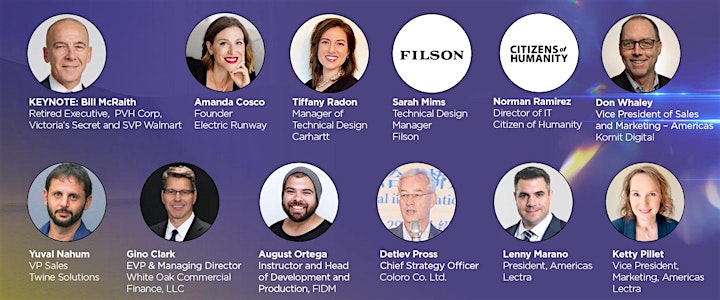 Agenda
9:30 - 9:45 am: Welcome and Check In
9:45 - 9:55 am: Opening Remarks from Lenny Marano, President of Lectra, Americas
9:55 - 10:25 am: Keynote: The Fashion Industry is at a Turning Point: Hear from Bill McRaith who will discuss the importance of adapting to supply chain transformation and what can be done today!
10:25 - 11:05 am: Stronger Together: Discovering Lectra's New and Upcoming Technology: Hear from Lectra's Mathieu Bonenfant and our team of product experts as they discuss Lectra's roadmap and what is next for Lectra and Gerber brand solutions. Also learn how sponsor Coloro integrates with our CAD and PLM solutions.
11:05 - 11:15 am: Break
11:15 - 11:45 am: How Digitization is Powering Personalization: As technologies like nfc, 3D scanning, and AI continue to advance, brands are adopting them in new ways in order to deliver more personalized consumer experiences. In this presentation, fashion innovation journalist and consultant Amanda Cosco highlights the startups and founders applying emerging technology to disrupt the apparel industry as we know it today. Presented by Amanda Cosco-Electric Runway.
11:45 am - 12:45 pm: Fashion Roundtable Discussion: Insight and Challenges in the Fashion Industry: Hear about what's next in the fashion industry. Topics include managing supply chain changes, the outcomes of the recession and how technology and data-driven solutions are vital to remain agile. Panel includes Tiffany Radon (Carhartt), Norman Ramirez (Citizens of Humanity), Sarah Mims (Filson), August Ortega (FIDM), Gino Clark (White Oak Commercial Finance), and Don Whaley (Kornit Digital).
12:45 - 1:15 pm: Lunch
1:15 - 5:00 pm: Interactive Studio: Sponsors Showcase
1:15 - 2:05 pm: Data-Driven Decision Making: Understand Consumer Behaviors and Shopping Habits: See how Lectra's data-driven solutions can help make the right decisions to optimize discounts and stocks and gain valuable information on consumer behaviors. Hear how Zumba and Filson implemented a company-wide PLM to connect their entire supply chain.
2:05 - 3:15 pm: Digital Product Creation: From Initial Design to Final Product: Learn how you can streamline and develop products within hours, all through digitalization. Introducing the latest version of AccuMark and YuniquePLM! Learn all about color management for product development and samples from Detlav Pross (Coloro), Yuval Nahum (Twine).
3:15 - 4:05 pm: Fashion at a Turning Point: Transforming the Fashion Industry with On-Demand Production: Be immersed with our industry experts and partners as they discuss current fashion manufacturing topics including direct-to-consumer and on-demand production, customization, personalization and digital printing, and how to make it scalable. Watch how Fire-Dex makes on demand production a priority.
4:05 - 4:55 pm: Optimizing Your Cutting Room: Data is Your Golden Nugget: Discover how you can revolutionize your cutting room with Lectra's data-driven cutting solutions. Hear how Kontoor Brands continues to optimize decades later.
4:55 - 5:00 pm: Closing Remarks
5:00 - 6:00 pm: Fashion Showcase and FIDM Museum: We will be showcasing designers and brands who have leveraged an On-Demand, Direct-to-Consumer production model. You will also get to experience a private viewing of the latest exhibit at the FIDM museum, featuring costumes from the newly released movie, Till.
6:00 - 8:00 pm: Customer Appreciation Event: Following the day's event will gather to network and discuss the day's events with cocktails, music, and amazing food. A fun experience you truly won't want to miss.
We are hosting an exhibition of our Technology Partners/Sponsors during all breaks, that will give our attendees the opportunity to connect and learn about solutions including fit technology, 3D and virtual experiences, textiles, digital printing, and much more.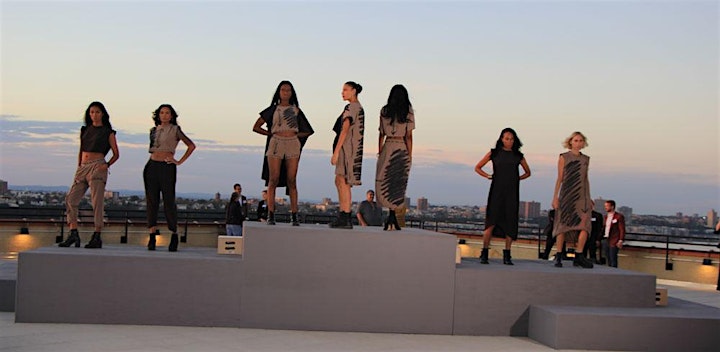 Enjoy our fashion showcase and the FIDM Museum
Enter the FIDM Museum to get an exclusive viewing of their latest exhibits showcasing costumes from the newly released movie, Till. Also enjoy a showcase of collections from area designers, brought to life using Lectra's On Demand solutions from pattern making to final production.