IDEATION & CREATIVE THINKING WORKSHOP with Tatiana Indina

Monday, August 26, 2019 from 9:00 AM to 5:00 PM (PDT)
Event Details
About the workshop:
Genius insights and creative ideas can be generated by anyone. In this workshop, you will learn the instruments and techniques that will help you unleash your creative potential and generate creative and innovative ideas for your business and drive innovation in your team or organization.
You'll learn practical techniques and methods of innovative and creative thinking and decision making strategies; will practice applying them to solving your problems, designing innovative products, models and solutions.
Unlock your creative potential and get inspired by the opportunities that your new innovative thinking will open to you!
WATCH AN INTRO VIDEO FROM TATIANA: https://youtu.be/mgfO6NdHw5I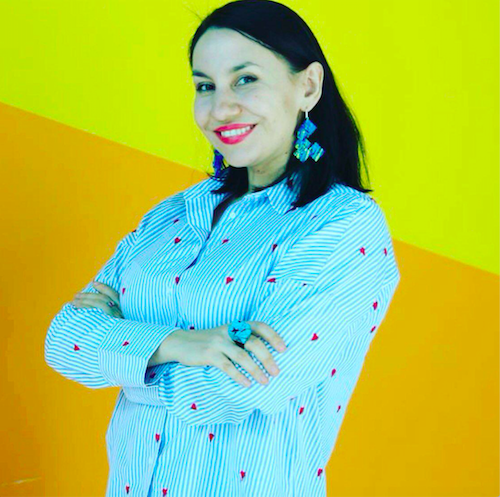 About the trainer: 

Tatiana A.Indina, PhD, is the CEO and founder of Indina-Consulting Business Communication Agency, that provides training & consulting for startups & entrepreneurs in Silicon Valley, USA and in Moscow, Russia.
Tatiana is an international professional in training, consulting and researh. She holds her PhD in Social Psychology and was a Fulbright Visiting Scholar at the Wilson Center (Washington, DC, 2012), and visiting fellow at the Berkman Center, at Harvard University (2014). 
Before moving to Silicon Valley, Tatiana has been teaching courses on leadership & entrepreneurship at international business schools and MBA programs in Russia.  She is an author of 5 books and over 50 research papers.  Her latest book, CEO 2.0, is about global innovation & entrepreneurship, and the role of technology in transforming today's businesses & leaders. 
More information at www.indina-consulting.com
FOLLOW TATIANA & INDINA-CONSULTING  ON SOCIAL MEDIA: 
Website:  www.tatianaindina.com  / www.indina-consulting.com
FACEBOOK: https://www.facebook.com/indinaconsulting/
LINKEDIN: https://www.linkedin.com/company/18859444/  (Indina Consulting) and 
https://www.linkedin.com/in/tatiana-indina-92787a3/ (Tatiana Indina)
TELEGRAM: https://t.me/tatianaindinalive
INSTAGRAM: https://www.instagram.com/tatiana_indina/
TWITTER: https://twitter.com/tatiindina
ALSO CHECK OUT DISOVERING SILICON VALLEY SEMINAR WITH TATIANA INDINA
When & Where

Menlo Park

California 94025


Monday, August 26, 2019 from 9:00 AM to 5:00 PM (PDT)
Add to my calendar